NAFSA 2018 presents a great opportunity for you and your respective institution to come and meet with QS in person and have the chance to win one of our amazing giveaways. 
To be in with a chance to win, we will be asking a question each day from Monday the 28th to Wednesday the 30th from our main Twitter account – @QS_Corporate.
–
For each question, we will be holding 3 prize drawings the following day at NAFSA – booth 806, so you'll have the chance to win at 11am, 2pm, or 5pm. All you need to do is make sure you turn up shortly before our prize draws to submit the right answer – and you could be one of the day's winners.
We will be hosting three demos – listed below – where you will have another opportunity to win one of our great giveaways.
Our third and final opportunity for you to win one of our product giveaways is through our raffle. Come to booth 806, where one of our representatives will register you, with the winner announced at the end of each day.
Have a look at our Giveaways, Demos and more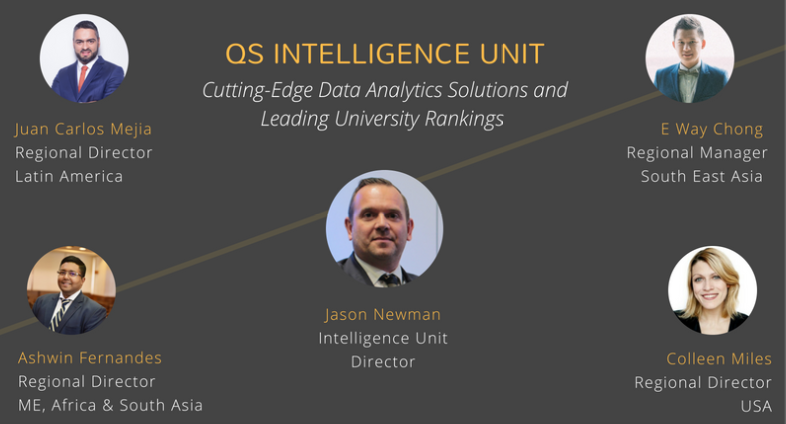 QSIU Giveaways
Three 1 x EduData Summit 2018 full pass tickets ($900 each) 
-Full pass to EduData Summit on June 18th – 19th in Boston
-Full pass to QS Rankings Summit on June 20th in Boston
Three 1 x Reimagine Education 2018 full pass tickets ($950 each)
-Full pass to the Reimagine Education Conference taking place on November 29th-30th in San Francisco
– Three 1 x full-page adverts in any of the QS World University Rankings Supplement- by region 2019 or the QS Graduate Employability Rankings Supplement 2019 ($5000 each) 
– A full page advert size 210 x 297mm (A4) in any of the rankings' supplements listed above.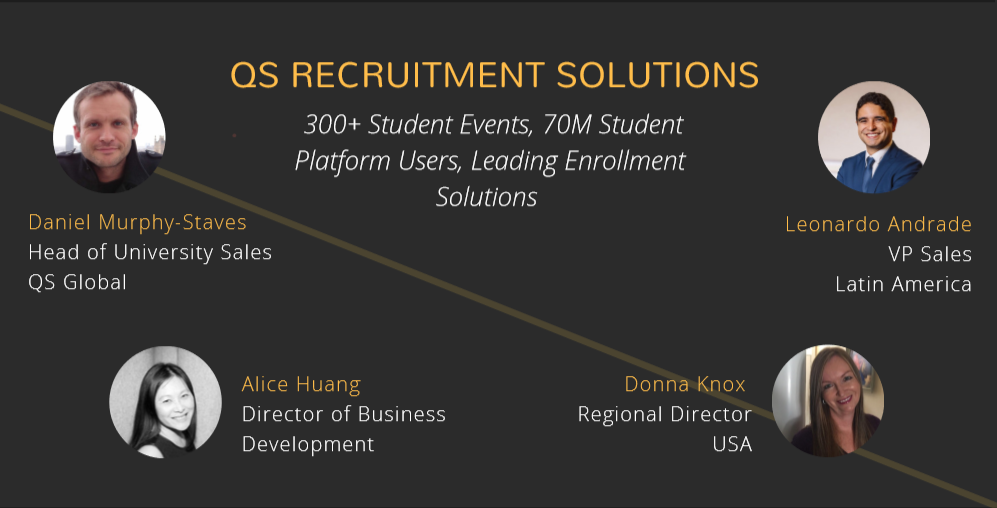 -Two 1x free table at any World Grad School Tour ($3,500 each)
– 1 x free table at any World Grad School Tour & STEM/BUSINESS 121 ($7,450) 
– Two 1x free 12-month advanced profile  ($11,000 each)
– 1 x targeted email to an audience of 5,000 wanting to study a masters in the next 6-12 months ($4,350)
– 1 x targeted email to an audience of 5,000 wanting to study a bachelors in the next 6-12 months ($4,350)
– 1 x sponsored article with social media promotion to the QS audience ($3,438)
– 1 x digital adverting package to include profile  ($18,000)
– 1 x display campaign on TopUniversities with targeted x 250,000 impressions ($11,250)
QSLEAP
–  1 x Online Student Recruitment Solution package ($5000)
The package will include – 1 Webinar, 10 Virtual 121 Meetings, 1 Sponsored Newsletter – for any full-time MBA, Business Masters, or STEM (masters) program.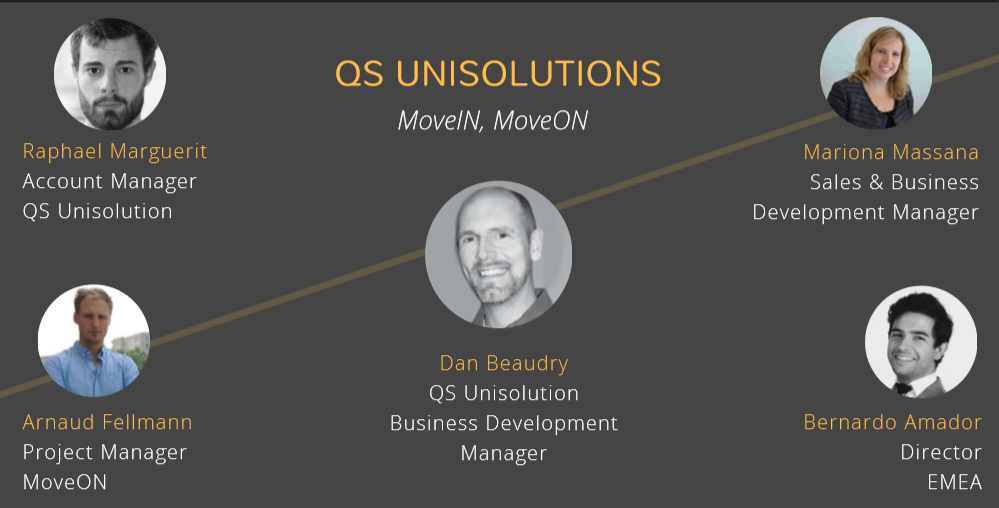 MOVEON – Los Andes Partners Reception 2018
Partners MoveON and Universidad de Los Andes Colombia are delighted to host a networking reception on Thursday 31st May 2018, 6-8pm at the Courtyard by Marriott, Juniper room, downtown Philadelphia (next to the City Hall).
This is a great opportunity to meet with like-minded international professionals looking to develop new and existing relationships with partners from across the world over canapes and beverages.
Places are limited to attend this event. You can register your interest by simply filling in the registration form to the left, however, tickets must be collected from either the MoveON booth 806 or Colombia – Challenge Your Knowledge – booth 1813 on Thursday 31st May, 10am at the NAFSA Annual Conference Expo.
Stop by booth 806 for our demo
See how our MoveON technology could be used to create a more transparent view of your institution's international landscape, helping to create efficiency and effectiveness in your office. Join over 330 institutions worldwide using our software.
Schedule a one-to-one meeting in our calendar.
Meet with QS Asia at NAFSA
We will help to provide comprehensive global branding solutions for your institution. QS are a leading higher education branding provider in Asia, with our World University Rankings providing value to students and therefore for institutional visibility.
Discover the latest trends in international higher education and form global connections in our seminars.
Our recruitment solutions demo
Join our student recruitment solutions team and their workshop session focusing on "The Student Journey".
This demo will include a concise explanation of the student journey process, including:
Research – How our online products such as advanced profiles, emails, and sponsored content can attract the attention of students
Engage – How you can engage with students, through our WGST, WMT, Connect MBA and Connect Masters events.
Enroll – How our Enrolment Solutions team can help improve and nurture your student recruitment strategy.
Please refer to the QS Nafsa 2018 Sweeptstakes Terms and Conditions for more information about the legal aspects related to our promotion. To find out more about our departments attending NAFSA this year and how we can provide value for your institution, please go to our NAFSA 2018 page.