What Matters to International Students? Focus on US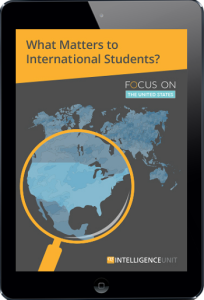 What motivates prospective students from the US to study internationally? And how can you appeal to them?
Our latest report features information from surveys and focus groups with international US students. It tells you everything you need to know about attracting this demographic.
The reasons US students decide to study abroad

What makes a university appeal to them

Who influences their decisions

Where they gather their information

Their long-term goals and their impact