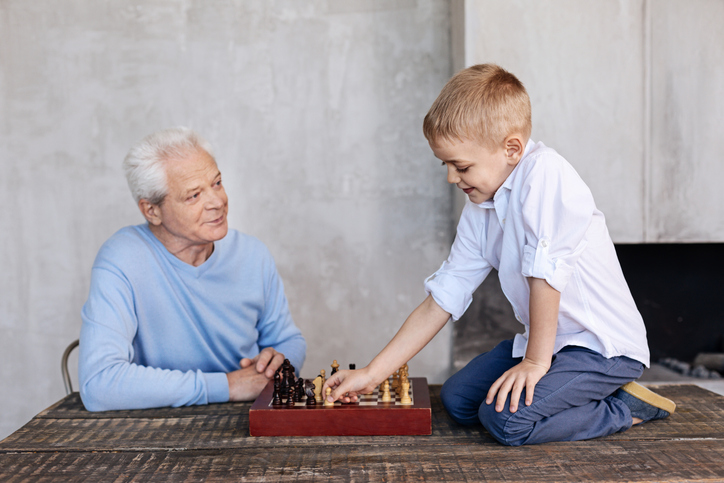 As populations age across the globe, higher education institutions are adapting to new demographic shifts and addressing the skills gaps they create.
Countries across the globe, from China to South Korea, Japan, Germany, Italy, and the UK, are experiencing the wide-ranging economic effects of rapidly aging populations.
For these developed countries, an aging population is a new reality, which presents a unique set of social and economic challenges.
The decline in the working age population creates a shortage of qualified workers, making it difficult for business to replace roles held by the older population. To compensate, many countries look to immigration to maintain their economic balance.
The retired population live on a lower fixed wage than those still employed, which means they pay less tax. This places a strain on government funding, impacting areas like education, health care, and infrastructure.
As our population ages, health care costs rise. There is a demand for graduates that have qualifications and skills to deal with illnesses associated with an aging population.
In the QS 2019 International Student Survey there was a 5% drop in respondent participation from students aged 19 or less, a 3% increase in those aged 20-25, and a 2% increase in students aged 26+ over the last three years.
Higher education institutions have already responded to these aging demographic shifts with steps towards non-traditional learning, such as online courses or distance learning.
So, what else are these institutions doing to combat the challenges of aging populations around the world? Read on to discover how each country is dealing with these societal shifts.
Japan
In Japan, 27% of the population is above the age of 65, making it the oldest country population worldwide. It is predicted that nearly a third (32.2%) of Japan's population will be senior citizens by 2030.
In the 1970s, 36% of high school graduates enrolled in university. This has steadily increased over the decades with 45% enrolling in 1995, 51% enrolling in 2005, and 56% enrolling in 2014, despite the nation's aging population.
It's clear that while the population has aged considerably, universities are still maximizing enrollment and attracting students to higher education.
Some universities are moving campuses back to the city and out of the suburbs, attracting urban-orientated students and recruiting famous, talented teaching staff.
To play their part in addressing the skills gaps caused by an aging population, Japanese universities have focused on creating unique programs to nurture the talents that businesses are seeking. For example, liberal arts students are covering a wider variety of fields like sales and marketing, IT, math, statistics, and management.
South Korea
Whilst Japan is the oldest country in the world, South Korea is the fastest aging country in the world and projected to be the oldest country worldwide by 2060.
The fertility rate in South Korea has reached a 7-year low, the shift in population demographic has been described as a "national crisis" by President Moon Jae-in, encouraging universities and the government to work together to address the gap in skilled graduates.
Over the last few decades, declining birth rates have led to dwindling numbers for university enrollment. This is set to continue into the next decade, forcing universities to work under tight constraints.
Universities are countering this by using the government's lifelong learning programs, enrolling returning and mature students to maintain and increase enrollment numbers. The government is also pushing for more youth enrollments despite the declining population.
China
China's population will reach its peak at 1.44 billion in 2029 before a rapid decline, according to the Chinese Academy of Social Sciences. The country will enter an era of negative population growth, the ratio of senior to youth will be dramatically imbalanced.
This decline means slowing economic growth. To address this predicted imbalance, the Chinese government has introduced the Made in China 2025 strategy.
Made in China 2025 aims to transform China into a manufacturing superpower and move away from the label of the world's factory. The plan will focus on 10 priority sectors, creating jobs and a need for skilled graduates to fulfill this strategy.
The reduction in the youth cohort could have a wider impact, regionally and globally. With many Chinese students studying abroad, these demographic shifts could significantly impact the international student recruitment efforts of universities globally.
The countereffect of this is that the highly competitive centralized university entrance examinations have now expanded their funnel for domestic students, although competition is still fierce.
By leveraging the Made in China 2025 strategy, universities can attract Chinese students, promote domestic study options over study abroad opportunities, and negate the slowing economy through domestic student recruitment.
Germany
The aging population is predicted to rise to 39% in 2050 and the population is in decline from 74.5 million, peaking in 2002. The percentage of Germans under the age of 15 is forecasted to be 13% of the population according to the United Nations, among the world's lowest.
German universities are world renowned for their outstanding quality and reputation. Due to this academic reputation, institutions are not suffering from a decline in domestic youth enrollments.
Germany was the fifth most popular destination for international students in 2016, and in the QS International Student Survey 2019 21.7% of respondents were interested in enrolling in German institutions.
Higher education in Germany is using international students for the sustainability of its education sector, with those who choose to stay after study contributing to the Germany economy.
In 2015 and 2016, Germany gave asylum to almost 1.2 million refugees, institutions responded by creating opportunities and scholarships for migrants to enroll into higher education. More and more migrants are graduating, filling the void left by the aging demographic.
Uniquely, higher education institutions have encouraged migrants to enroll, attempting to address the predicted decline in economic growth.
German higher education has utilized its international recruitment and immigrant communities to address its aging population and the socio-economic challenges it brings.
Italy
Italian schools will suffer from 70,000 fewer enrolments this year. Today, one in five Italians is over the age of 65, it's predicted that in 20 years that will be one in three.
With the second highest aging population, Italy is facing an economic crisis with many Italians migrating for better employment opportunities. This decline in birth rate leaves Italy to suffer a shortage of skilled graduates for the vacancies left.
Whereas Germany has attracted international students to fill these gaps, only 8% of international students surveyed in the QS International Student Survey 2019 expressed an interest in studying in Italy.
Whilst Italian higher education institutions are attempting to attract more international students, universities are also implementing initiatives to offer more courses in nursing and medicine to address this aging population.
In Italy, the aging population is being cared for, but the issue is too big for the number of students graduating, and as such the supply does not meet the demand.
To address this worldwide issue, it's crucial that higher education institutions work together to develop strategies that alleviate these skills gaps and ensure strong socio-economic conditions for the future.
As such, our QS APPLE 2019 summit will focus on the theme of "Industrial Revolution 4.0 and Aging Societies: The Changing Roles of Universities in the Asia-Pacific."
This summit empowers higher education institutions to increase the research and development activities in the Asia-Pacific market and establish new international ties and strengthen partnerships with universities across the globe.
To discover more about this socio-economic challenge and what role your university could play, register for QS Apple today