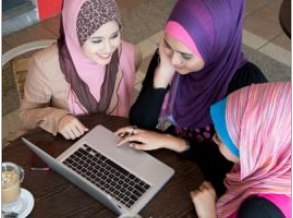 Yale University's latest financial report shows that income from students – including tuition fees, accommodation and other charges – accounted for only 8.6% of the university's total operating revenue in the 2010-11 academic year.
Other major sources of funding for universities are governments, businesses and non-profit organizations, income from investments, and private donors such as alumni (past students).
University spending on staff salaries and benefits
Many universities publish details of their income and expenditure in an annual report, but they rarely use the same categories, so direct comparison is tricky.
However, one clear pattern is that for most universities, the largest chunk of spending is dedicated to staff salaries and benefits (such as child care, health insurance and pensions).

At Yale, staff costs made up 63% of the university's total operating expenditure in 2010-11. Similarly, at the City University of Hong Kong (CUHK), staff salaries and benefits accounted for 62% of the university's spending during this period.
This might seem surprising. But a high level of spending on staff is usually a good sign, meaning that a university is investing in maintaining a good ratio of staff to students.
This should mean you benefit from smaller classes, and more contact time with academic advisors and mentors.
In addition, while teaching staff are perhaps the most visible, they are only one of the many groups of people needed to run a university.
There are also administrative and support staff, library and ICT staff, premises and maintenance staff – the list goes on.
University investment in campus facilities
Another large chunk of university budgets goes towards physical maintenance – including building repair and refurbishment, and investment in campus facilities such as libraries and sports centres.
CUHK reports almost 15% of its spending for 2010-11 was dedicated to running the physical premises of the university.
In addition to this, CUHK spent HK$103 million (3% of the total) on its libraries, and HK$139 million (4% of the total) on central computing facilities.
Again, strong investment in these categories is likely to benefit students, meaning access to a wide range of learning resources, and in general a pleasant and stimulating environment in which to study.
As well as keeping existing resources up-to-date, universities also regularly invest in building entirely new facilities – for teaching and research, student support services, and also accomodation and recreation.
University spending on research, teaching and scholarships
Another major chunk of university spending is dedicated to funding the research projects undertaken by academics and graduate students.
Often, research costs are grouped together with teaching costs. For example, CUHK reports that it spent HK$2,165 million (US$279 million) on 'instruction and research' in 2010-11.
For those on research-based graduate degrees, the connection between teaching and research is fairly obvious; research funding is often essential to universities' ability to deliver these courses.
But for undergraduate students as well, a high level of university spending on research is beneficial. Top research universities are more likely to attract top academics, have high-quality learning resources, and enjoy a strong international reputation.
No doubt you'll also be pleased to hear that scholarships and grants often represent a sizeable portion of university outgoings.
For example, at the University of Melbourne, Australia, student scholarships and prizes accounted for almost 4% of the institution's spending in 2010-11.