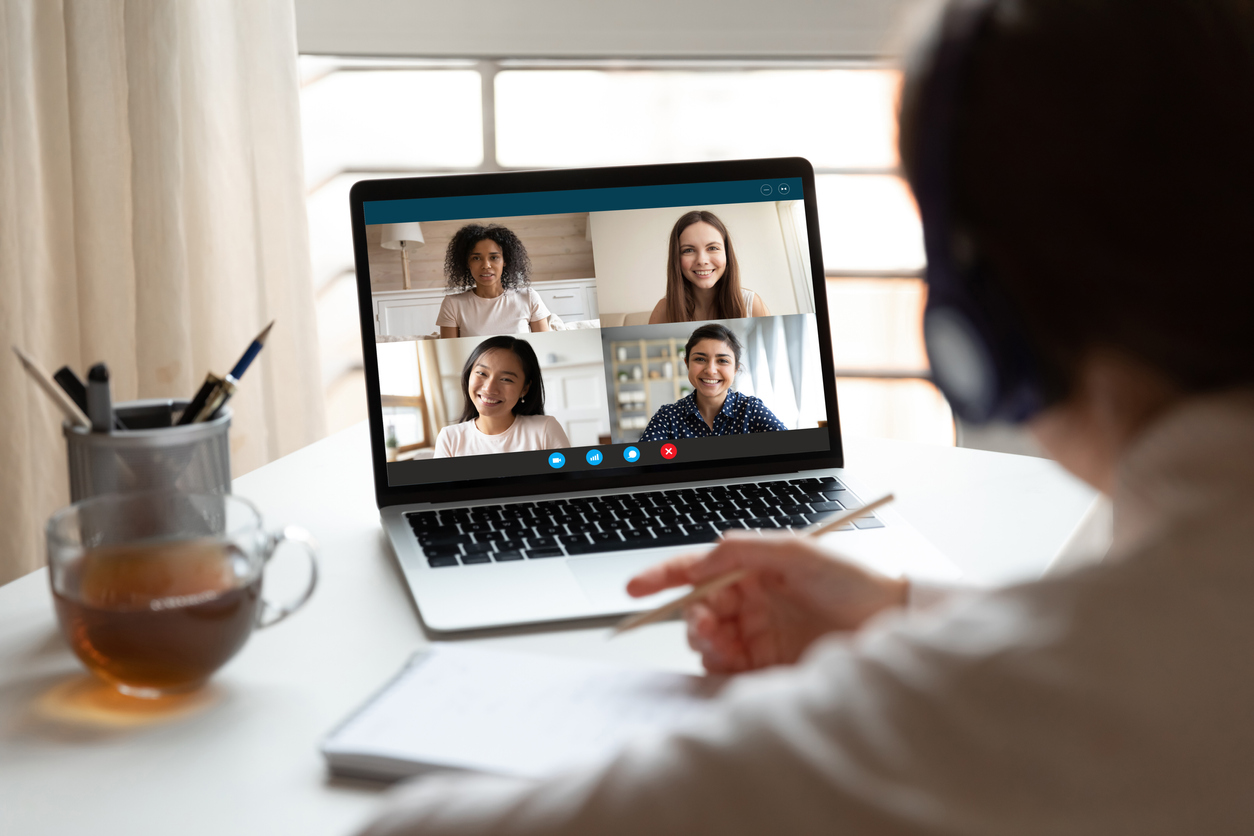 Before attending a college fair or recruitment event, institutions must identify their recruitment goals and objectives and determine which student recruitment events are best suited for those goals. 
Attending virtual university fairs or recruitment events has become an important facet of digital marketing for institutions the world over, with QS partner institutions saying they are attending more virtual recruitment events as travel restrictions continue.
According to a recent survey of over 400 QS partners, international student recruitment was the top strategic priority for over 52% of institutions. In addition, 47% of institutions chose geographic diversification as a key recruitment priority, and 43% chose building their reputation globally as a key need to support their recruitment efforts.
Responding to the need to recruit international students online, QS virtual fairs gained an average of 650 students per event, with over 99,000 registrations total in 2020. According to a survey of student attendees, 70% of students at QS virtual events met with schools they had never heard of before. 
So, how can your institution find the right blend of virtual recruitment events to meet its goals for 2021 and beyond? 
Prior to joining our next series of award-winning virtual recruitment events, institutions should explore which event types best align with their student recruitment objectives. Below, find the most common recruitment goals and the events that can address them:  
1. Establish your brand and reputation with future students
Increase brand awareness, exploring new or under-penetrated markets with the QS MBA Tour, World Grad School Tour, or our Subject-focused Summits. These series of recruitment fairs allow institutions to position themselves as higher education leaders through presentations, panel discussions and networking lounges.  
Our newest event series, QS Summits, offers the unique opportunity to connect with driven students in particular areas of interest. Currently, QS is holding events for students interested in STEM-related fields and online business programmes. Institutions can network and speak directly with prospective students, showcase programme offerings and participate in presentations around the subject or theme of the event.   
2. Generate more student leads in target markets
In addition to building your brand with QS fairs like the MBA Tour, World Grad School Tour and QS Summits, these events also provide strong value in delivering leads. 
In 2020, our events garnered more than 83,000 student registrations, on average receiving nearly 1,000 registrations per event. All participating institutions are given access to the student registration database two weeks prior to their booked events, as well as all event connections with detailed interaction levels (i.e. who chatted, attended a presentation, downloaded a brochure, etc) within 24 hours. 
3. Create strong connections with late-stage candidates
QS Connect Masters and Connect MBA events provide 25-minute, pre-scheduled meetings with pre-counselled master's and MBA candidates matching specific admission criteria. QS' highly qualified counsellors provide resources and guidance to candidates on behalf of institutions, allowing for meaningful connections with prospective students in the final stages of the research and application process. 
Each event on average attracts over 40 prospective candidates, with a match success rate of more than 80% on average. In addition, 92% of surveyed Connect attendees have been in contact with at least two schools after a QS event and 85% of Connect attendees intend to apply to more than two schools that they've met at the event. 
Is your institution ready to meet its recruitment goals in 2021? Click here to learn more about how to join our current and upcoming season of QS virtual events. To explore how student recruitment events in 2021 are continuing to evolve, read the white paper: 3 Key Event Trends to Elevate Student Recruitment in 2021.  
To discover more insights from the 3 Recruitment Event Trends to Elevate Student Recruitment in 2021, please download your free copy of the report now.