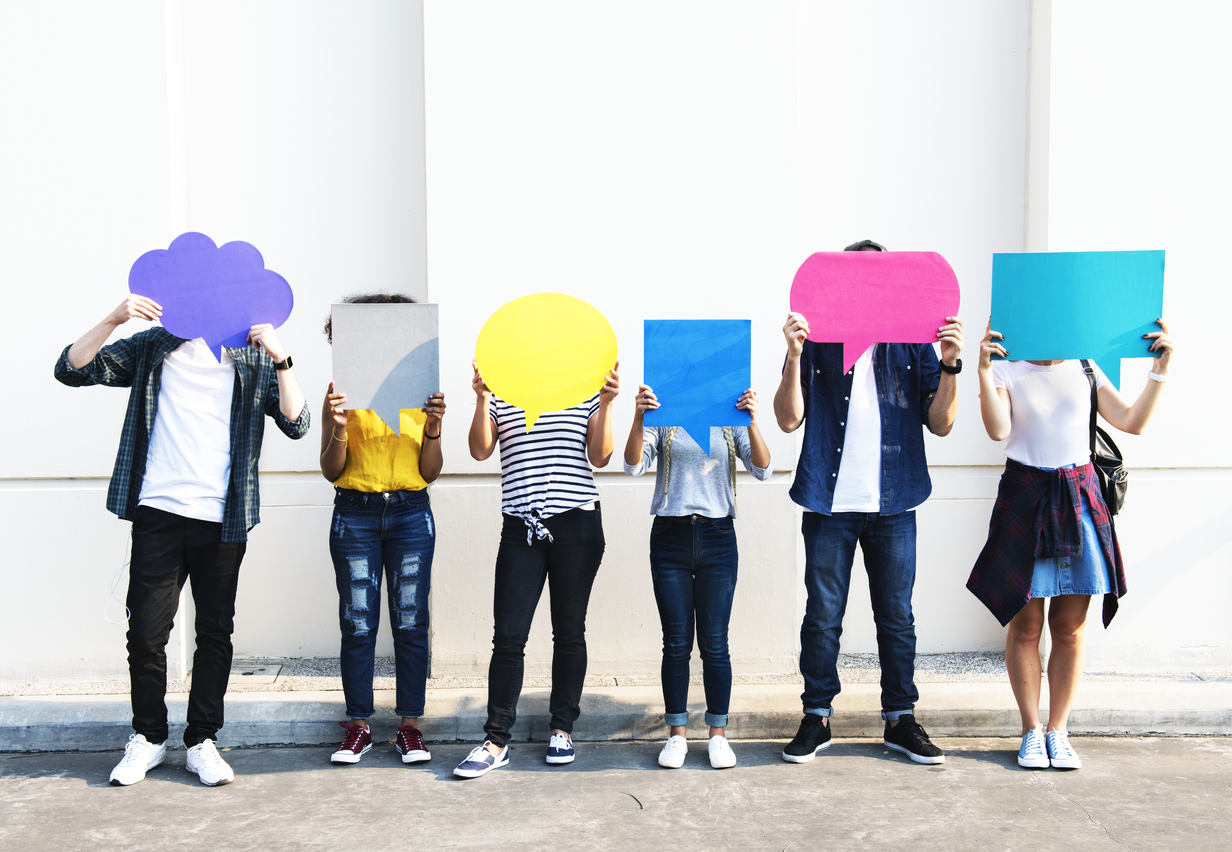 In these uncertain times, it's crucial that your institution continues to communicate effectively with prospective students to engage them and retain their interest.  
With the temporary closure of schools and universities and the cancellation of exams, the coronavirus outbreak has disrupted the education of students across the world. 
There are concerns that this disruption, and the uncertainty surrounding it, may cause many prospective students to doubt their decision to pursue higher education in the near future.  
This is a particular concern for prospective international students who rely on the freedom of international mobility to attend their desired university.  
A recent report by QS, The Impact of Coronavirus on Global Higher Education, reveals that in March, 57% of the prospective international students surveyed claim that their study abroad plans had been impacted by the coronavirus.  
Further investigation reveals that 47% of these students have chosen to defer their university place until next year, 13% are now planning to study in another country, and 8% no longer wish to study overseas.  
It's clear that universities are now facing the unique challenge of attracting prospective students and retaining their interest in a world that has been upended by the coronavirus.  
Among many disruptions, students now face a longer admissions process, uncertainty surrounding their future mobility, and a total suspension of in-person experiences like campus visits or face-to-face interviews.  
As a result, universities will have to find new methods to market their institution to prospective students and keep these students engaged as the coronavirus crisis continues.  
It's paramount that your institution carefully considers every step it takes during a crisis, as these actions send a clear message to prospective students about the character of your institution.   
It is also crucial to understand that the needs of students are shifting as a result of the coronavirus, which can also alter how you market your institution.  
Prospective students will be looking to institutions to address any concerns they may have and for clear assurances that their needs will be met if they were to apply.  
Effective communication is the key to staying relevant during the coronavirus pandemic and ensuring that you continue to attract prospective students to meet recruitment targets. 
Tools  
Due to the coronavirus, the tools traditionally used to market your institution to prospective international students may no longer be as effective.  
Restrictions to mobility and staff shortages are just two factors that can disrupt traditional methods of marketing, such as campus tours and Q&A sessions with teaching staff.  
This means looking to alternative methods of communicating your messaging or leveraging the resources you already have.  
University World News reports that in this current climate, a university's website not only acts as a unified source for information for prospective students but can also be a useful marketing tool.  
They explain that a university's website is often one of the first impressions that a prospective student gains of that institution. 
However, during the coronavirus outbreak they have observed a "lack of synchronicity between a 'business as usual' top page and a jarring 'coronavirus danger' message tacked onto it" which is a "reflection of muddled thinking and a lack of empathy with the user." 
Reviewing your institution's website so that it acknowledges the current situation on a deeper level, as opposed to supplying basic information, will help build an image of an organization that is perceptive and forward thinking.  
One idea is to update your homepage frequently with features on university staff and students who's online learning efforts have been outstanding, or with details of the research that your university is doing to help the crisis. 
Placing these center stage on your institution's website "proves your worth as a center for research and learning." 
To reduce the inconvenience to prospective students, it is important to update your website so that relevant information during the virus outbreak is easier to access.  
For example, finding details about your institution's online learning offering, or delays to admissions deadlines should be a simple task for prospective students.  
This is a straightforward way to prevent negative feelings towards your institution and to help build an image of a resourceful and efficient organization.   
As highlighted by Vox, the coronavirus outbreak has removed the "opportunity for prospective students to tour campuses, attend admitted student events, and get an in-person feel for the school." 
In-person campus tours and events are an excellent way to demonstrate what your university has to offer and to leave a lasting impression in the minds of prospective students.  
While restrictions to mobility remain in place, institutions will need to find other tools to communicate their features to prospective students.  
According to reports, Middle Tennesse State University has developed an app that walks students through a virtual tour of the university campus and towards their study building, personalized according to their chosen degree.  
During this crisis, universities that communicate to prospective students in innovative ways are sure to stand out amongst the competition.  
Regular contact, using communication tools such as social media, email, chatbots, and telephone, will keep interested prospective students engaged and informed throughout this period.   
Frequency  
During the current coronavirus outbreak, prospective students understandably have many questions and concerns regarding the fate of their higher education experience. 
Results from the QS report into the impact of the coronavirus on the industry show that 52% of prospective international students believe that universities should set up at 24-hour helpline for students in order to address these concerns. 
Operational data from QS Enrolment Solutions shows that throughout the pandemic, inbound enquiries from prospective students are up, with hundreds of inbound calls and emails coming in weekly related to COVID-19. 
This demonstrates that students are committed to finding ways of achieving their higher education goals and that they are simply looking to institutions for direction and instruction.   
However, according to our report, some institutions are not contacting prospective students on a regular basis with information related to the coronavirus; missing out on the opportunity to provide the reassurance and direction they need.  
Of those surveyed, 17% of institutions are only reaching out to prospective international students about coronavirus once per week, 4% are contacting them fortnightly or less, and 4% are not actively communicating with their students about the current crisis.  
It's important to find the right balance between connecting with prospective students regularly to retain engagement and resisting the temptation to bombard them with coronavirus–related information. 
Regular communication should focus on proactively addressing their concerns and demonstrating the character of your institution. 
Tone 
The coronavirus has undoubtedly had a negative impact on the lives of millions of people around the world.  
Not only have businesses been forced to close, putting many staff in financial difficulty, but the health of millions is at risk. 
The tone of your communications with prospective students and the actions you take during this difficult time can have a huge impact on the way they perceive your institution.  
It's important that all communication is sensitive to the difficulties prospective students might be facing, and considers the many possible situations they may find themselves in.  
In an effort to prioritize compassion during the current health crisis, staff at Universiti Brunei Darussalam (UBD) in Brunei have asked the global higher education network "to place humanity, ethics, sustainability, responsibility, and care at the core of our thinking, planning, and practice of education." 
Demonstrating compassion in this way does not only mean reflecting it in the supportive messaging used by your institution during this time, but also in the actions taken to protect its current staff and students. 
Recognizing this, the UBD went above and beyond to protect international students who are away from their home countries and who "have gone through varying degrees of stress and anxiety." 
According to accounts, the university "has offered consistent care to any international students with medical needs," as well as providing free meals and high-quality accommodation during the pandemic. 
Being compassionate in a challenging time for your current staff and students communicates a clear message to prospective students that their safety and well-being is paramount.   
Reports also show that the personalization of messaging can also help develop a trusting relationship between institutions and prospective students during a crisis. 
The QS International Student Survey 2020 reveals that after reaching out to an institution, a third of those surveyed expect a complete and personalized response to their enquiry in that same 24-hour window. 
A personal touch to messages and a speedy response can help to reassure students that their individual needs are a priority, even during a crisis.  
It's also important to consider how the needs of students might be shifting during the coronavirus pandemic and how you can reflect this in your communication.  
Before the pandemic, features of your institution that may have been the biggest draw for your institution may be insensitive to mention now.  
The tone and content of your messages should reflect this, such as focusing on your online learning offerings as opposed to campus facilities.  
Communication with prospective students during the coronavirus crisis is a delicate task. It requires your institution to make contact regularly with prospective students to keep them engaged, whilst continuously ensuring any messaging does not appear tone-deaf to the developing situation. 
To get a better understanding of how prospective undergraduate, postgraduate taught, and postgraduate research students are responding to the crisis, download our free white paper: How COVID-19 is Impacting Prospective International Students at Different Study Levels.