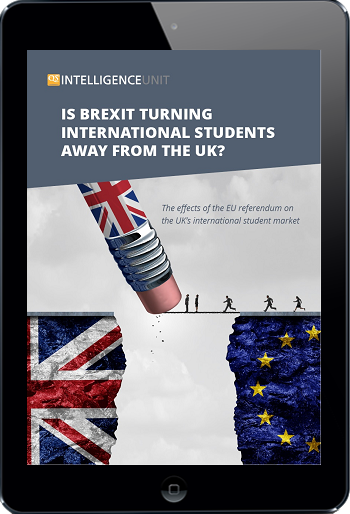 The aim of this report is to understand the effects that the Brexit referendum has had on prospective international students intending to study in the UK. The report is based on extensive research collected through interviews and surveys with undergraduate, master's and PhD applicants from 10 European countries.
The report addresses the following questions:
Is Brexit influencing the decisions of international students?

What is the impact on the UK higher education system?

How do students perceive the impact of Brexit on their education and careeers?

How to reassure prospective international students going forward?