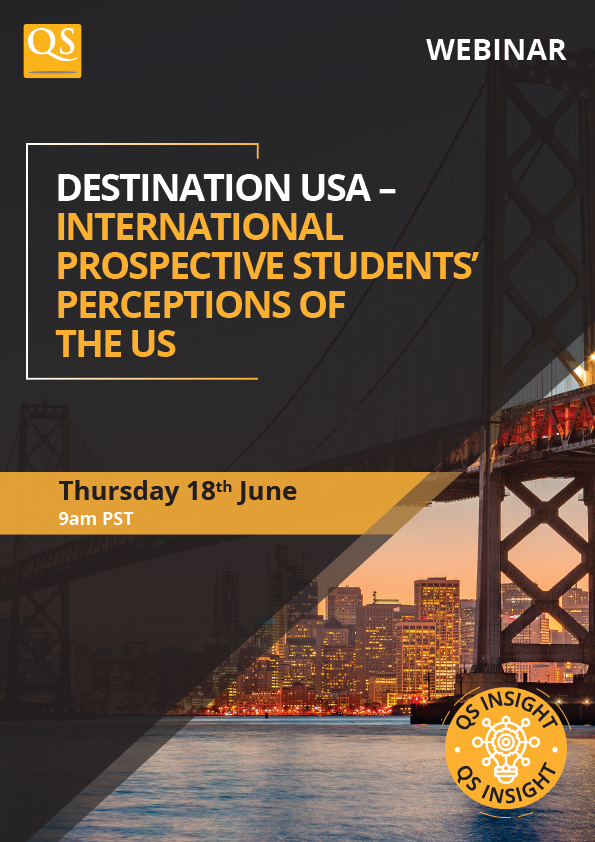 Leveraging the findings from the 2020 QS International Student Survey, this webinar explores changing attitudes towards the US as a top study destination, why it remains an attractive option for many international students, and how to better communicate the advantages of studying in the US to prospective students.
The webinar-on-demand will answer the questions:
How do prospective international students view the US in comparison to other countries?
Why do they choose the US as a study destination?
What impact have recent current events had on perceptions of the US as a study destination?
And much more!
Please fill out the short form to watch on-demand.