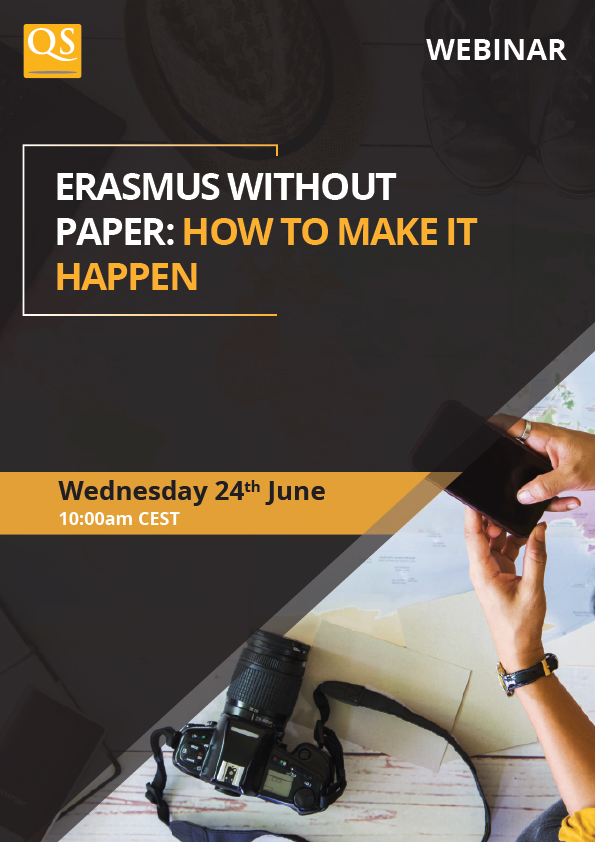 This webinar will take place at 10:00am CEST on Wednesday 24th June. If you are unable to attend the live webinar please reserve a place and we will send you a recording after the session.
If you would like to understand in more detail what the Erasmus Without Paper initiative will entail for European Higher Education institutions and International Offices, please join us on this webinar presented by Girish Gopalakrishnan, Head of Products at QS Quacquarelli Symonds.
During this webinar we will cover the following topics:
Rising popularity of the Erasmus programme
Administrative Steps involved in the Erasmus Programme
Why digitise Erasmus?
Erasmus Without Paper in a Nutshell
Benefits of Erasmus Without Paper
EWP Network
Top Tips to drive EWP
With over 20 years' experience in Product Management and Engineering, Girish Gopalakrishnan shares his view on the Erasmus Programme, its benefits and challenges for International Office staff and how digitisation will change the way Higher Education institutions manage their international partnerships and mobilities.
Please fill out the short form to reserve your place in the webinar.