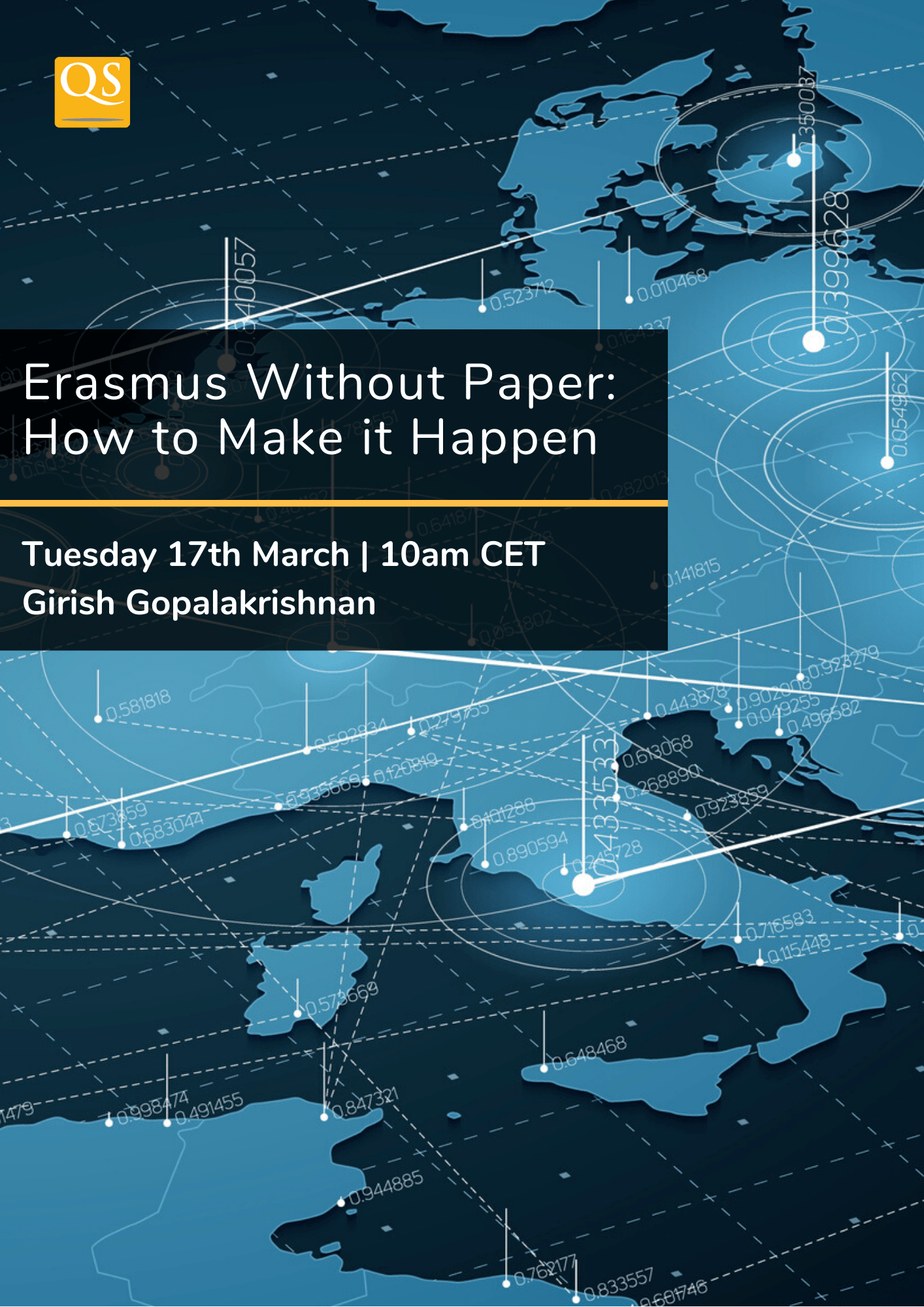 Looking to understand in more detail what the Erasmus Without Paper initiative will entail for European Higher Education institutions and International Offices? Register for our webinar, presented by Girish Gopalakrishnan, Head of Products at QS.
During this webinar we will cover the following topics:
Rising popularity of the Erasmus programme
Administrative Steps involved in the Erasmus Programme
Why digitise Erasmus?
Erasmus Without Paper in a Nutshell
Benefits of Erasmus Without Paper
EWP Network
Top Tips to drive EWP
Fill out the short form to sign up.
NB: Please note that this webinar is tailored to the needs of Higher Education institutions working under the Erasmus Programme Framework and Funding. The webinar is not suitable for MoveON clients nor HE institutions outside of the European Union.