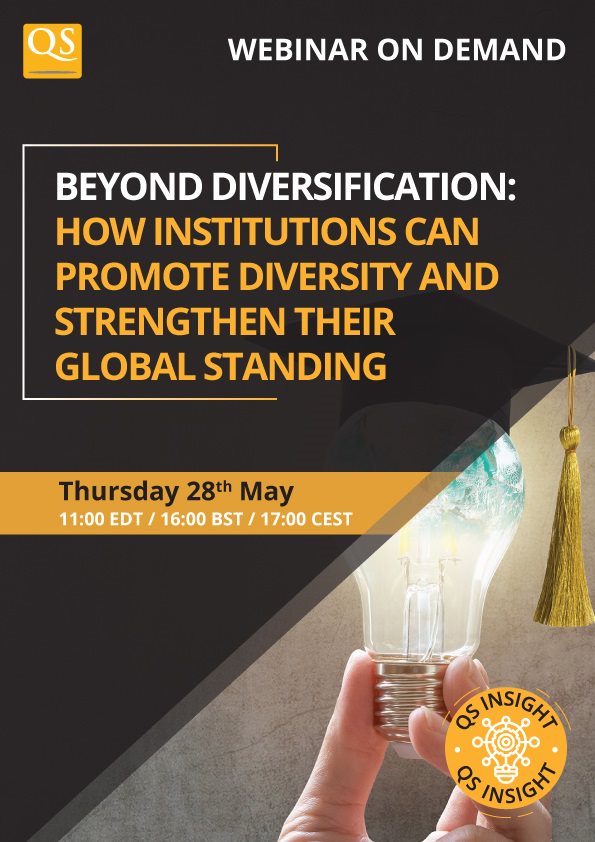 Looking beyond the global health crisis, diversification in international student recruitment will provide institutions a way to safeguard themselves from further large scale disruptions.
Learn why diversification is not only sound financial advice, but a critical way to strengthen and improve your global standing.
This webinar provides a road map for building a stronger, more diverse student cohort rather than relying too heavily on major student recruitment markets. Based on QS student data, we'll give recommended target regions for student recruitment and provide insights into student motivations and behavior for each.