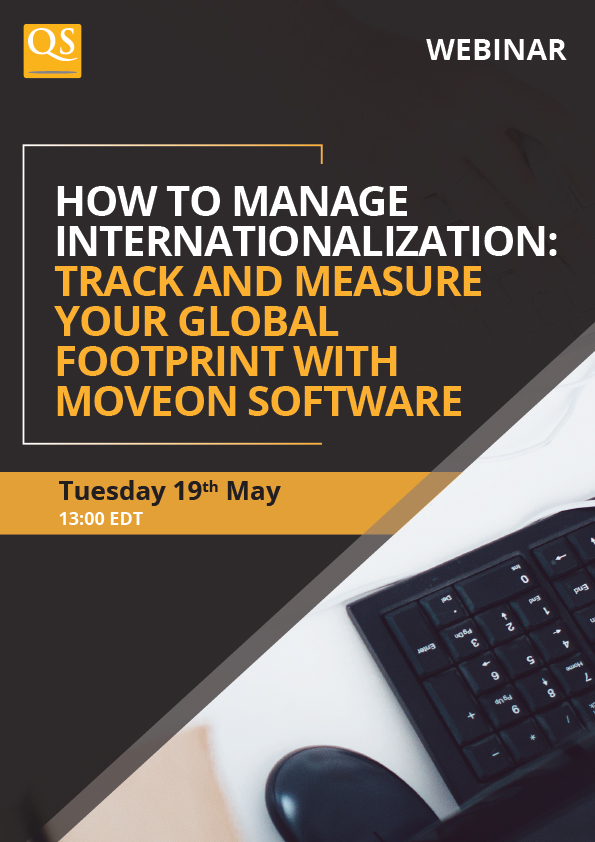 Join us to learn more about our innovative MoveON software solution, which allows global engagement offices to easily keep track of campus-wide international partnerships.  
MoveON is an International Relationship Management (IRM) tool, which enables you to manage any type of international engagement including MOUs, visits, conferences, research projects, publications, collaborations, and volunteering. 
With an easy-to-use interface, data can be quickly pulled for reporting or published on your website. MoveON enables universities to manage all that data in a central repository and consolidate that function, helping increase efficiency, create consistency, reduce risk, showcase your global activity, and provide you with intelligence to drive your international strategy.
Please fill out the short form to reserve your place in the webinar.