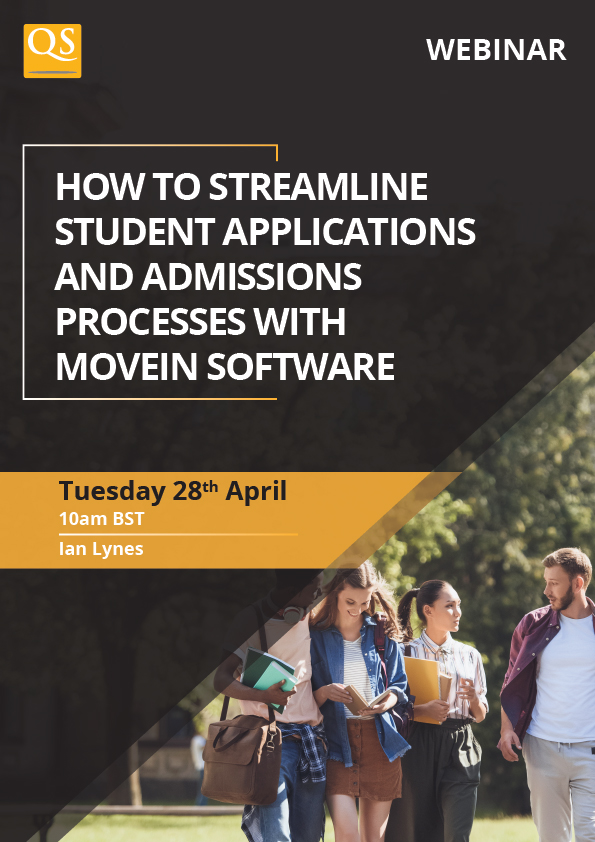 MoveIN is QS's new software product for Business Schools and Admissions Offices of Higher Education, developed and designed to improve the online student application experience, while providing an easy-to-use intuitive SaaS platform for admissions staff looking to track and manage student applications more effectively and efficiently.
This webinar on-demand will highlight how MoveIN software can better help Business Schools and Admissions Offices to effectively:
Promote their undergraduate and postgraduate programs online;
Offer a smooth application process to candidates;
Provide the admissions staff with an intuitive platform to keep track of student applications and admission processes.
Fill out the short form to watch on-demand.