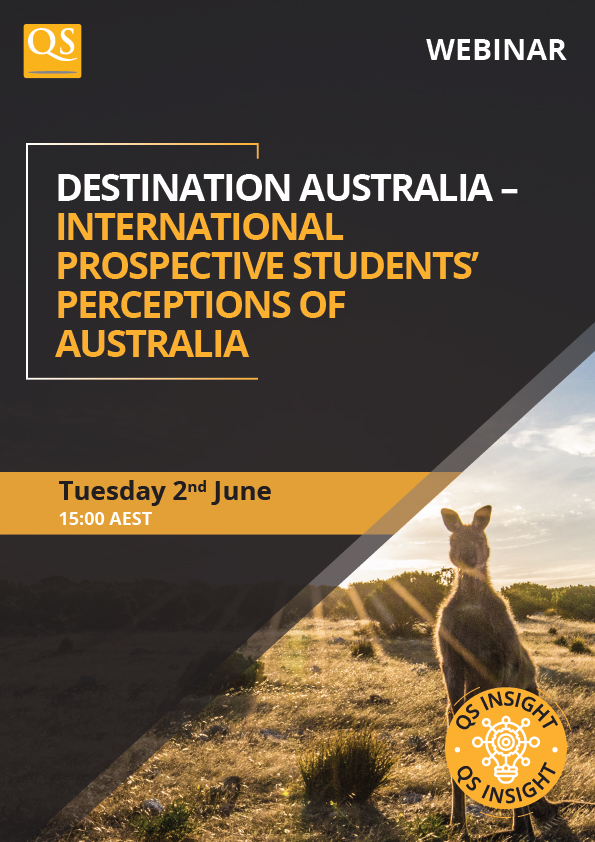 This webinar will take place at 15:00 AEST on Tuesday 2 June. If you are unable to attend the live webinar please reserve a place and we will send you a recording after the session.
Leveraging the findings from the 2020 QS International Student Survey, this webinar examines 'Destination Australia': why Australia remains a highly attractive location for international students and how its unique benefits can best be communicated to prospective students.
The webinar will cover:
How do prospective international students view Australia, and how does it compare to other countries?
Why they choose Australia as a study destination?
How have changes to post-study work rights impacted the attractiveness of Australia as a destination?
What are the best reasons to study in a regional area of Australia instead of a major city?
And much more!
Please fill out the short form to reserve your place.