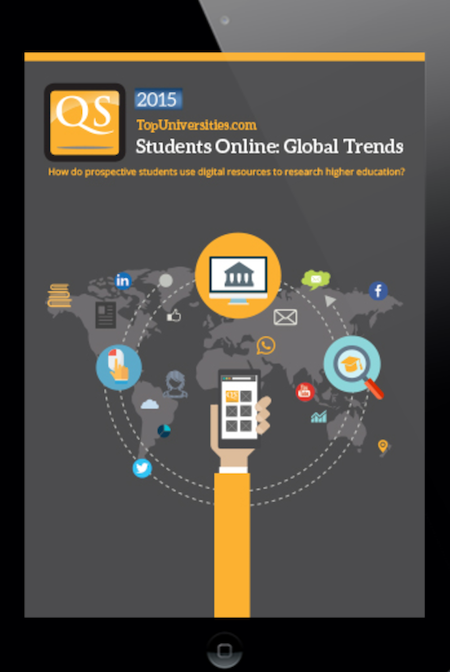 Digital technology continues to have a significant impact on how prospective students assess and compare educational options. The more it advances, the more students have come to rely on it for communication, information-seeking and decision-making – especially when it comes to researching and interacting with higher education institutions.
Our 2015 Students Online: Global Trends report provides insight into:
• Students' preferred online resources
• The influence and importance of social media
• Students' preferred methods of communication
Download the full report to find out what prospective students look for when researching and deciding on which university to choose via online methods.