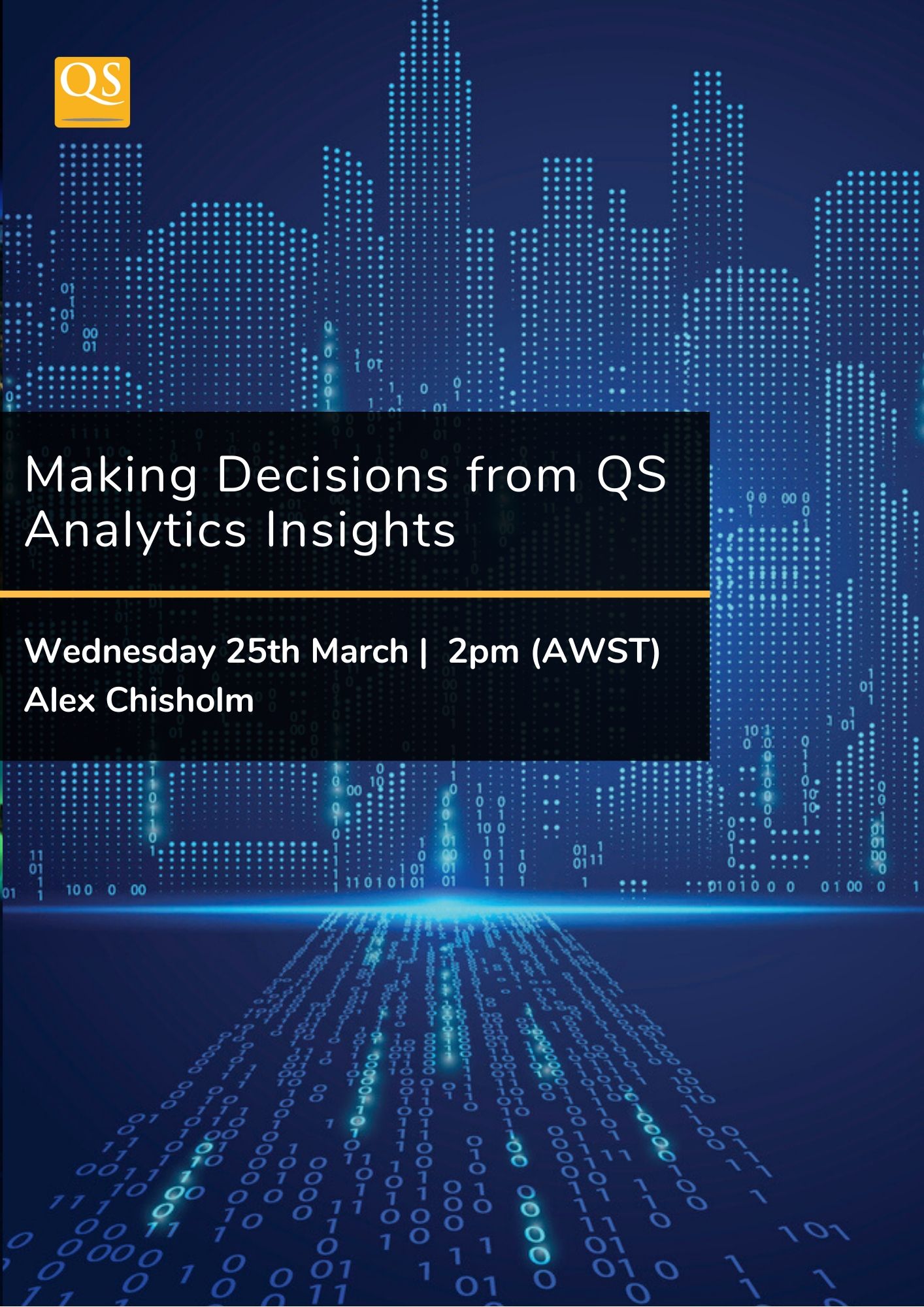 The higher education landscape continues to change rapidly. This is especially true for universities that rely on international students and partnerships. Operational and strategic decisions that impact outcomes are being made all the time and, increasingly, administrators are being asked to make them based on data.
QS Analytics products surface this data to generate insights collected from universities, academics, and employers. This empowers individuals across campus to better understand where the global education market is heading, where their specific institution fits in, and how they might more effectively compete to attract talent and deliver the highest quality education possible.
Watch this webinar to:
Learn what insights are included in QS Analytics dashboards
See how competitive bench-marking can give you a strategic advantage
Hear how other university professionals are using the tools
Get a preview of some soon-to-be-released features
Fill out the short form to view on-demand.