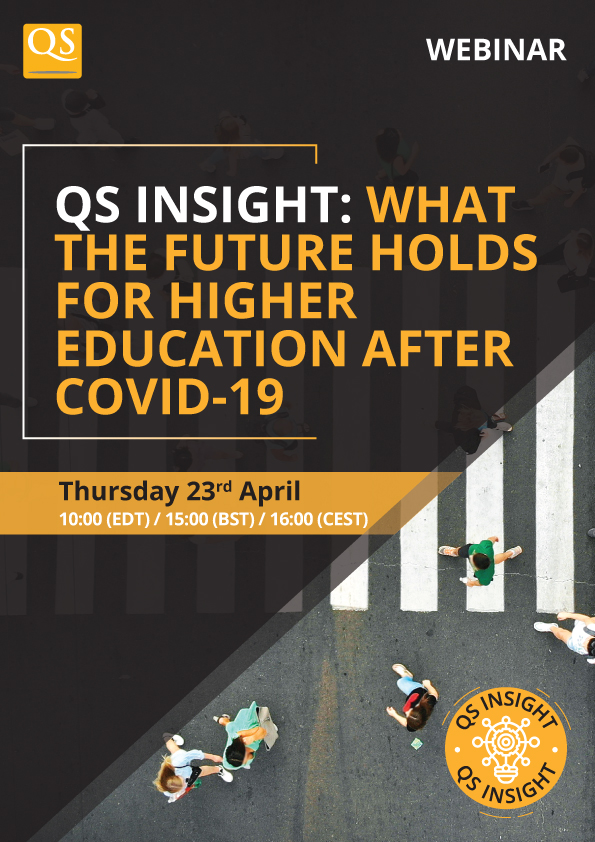 This webinar is now available to view on-demand.
This webinar examined the latest data (as at 22 April 2020) from QS' student and university surveys to examine how higher education is responding to coronavirus, as well as reviewing the potential impact and how the sector might respond.
The webinar was hosted by Nunzio Quacquarelli (CEO at QS), and co-presented by Matthew Robb (Partner at EY-Parthenon) and Paul Raybould (Director of Marketing and Market Intelligence at QS).
Please fill out the short form to watch the webinar on demand.