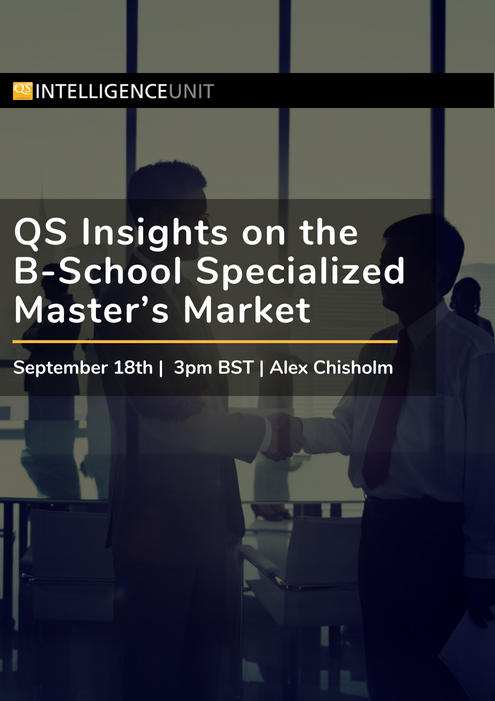 In 2018, QS collected program information and recruiting insights for nearly 500 specialized master's programs around the world.
Presented by Alex Chisholm, QS Intelligent Unit's Head of Business School Analytics, this 60 minute webinar will walk you through:
What specialized master's programs entail
What challenges they are experiencing
What opportunities their graduates are finding after earning specialized master's degrees
How business schools are addressing the needs of students and employers
It also addresses the 2019 QS Business School Rankings, which includes a new list of focused Masters in Marketing programs.
Access this unique QS perspective for free.