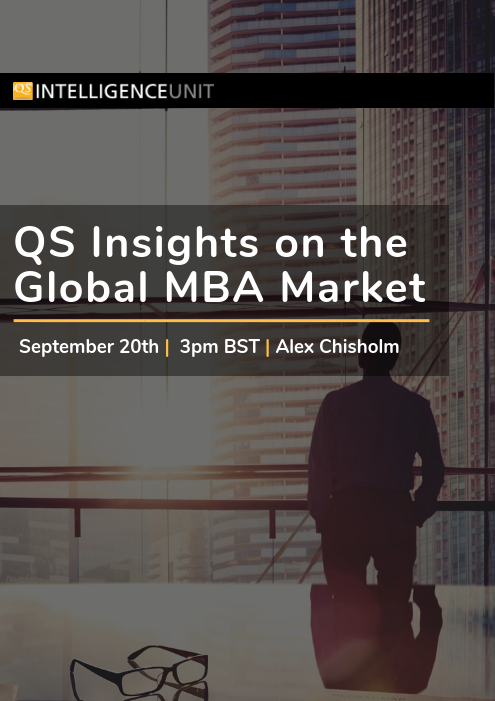 Perhaps no education degree is as divisive as the MBA. Is it dead? Is it thriving? Can it adequately transform to meet the needs of 21st century business and society?
Presented by Alex Chisholm, QS Intelligent Unit's Head of Business School Analytics, this 60 minute webinar will help to:
Define the global full-time MBA landscape with information collected from nearly 300 programs
Examine application and enrollment trends in the Global MBA Market
Understand the expectations of those looking to pursue a full-time MBA
Alumni outcomes for those who have completed such degrees
This webinar includes insights from the 2019 QS Global MBA Rankings – released 24th September 2018.
Access this unique QS perspective for free.