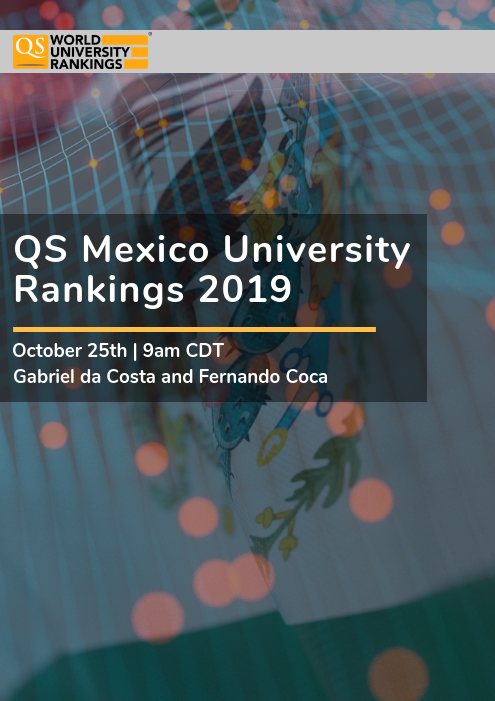 Our first ever ranking focused on universities in Mexico saw Universidad Nacional Autónoma de México take top spot.
Which other institutions ranked well overall and who performed best within each specific indicator? How did the performance of the universities in Mexico compare against their peers across Latin America?
Presented by Gabriel da Costa and Fernando Coca, QS Intelligence Unit's Rankings Analyst, this 60 minute webinar will help you to:
Understand the methodology of the Mexico University Ranking
Examine the year-on-year trends from a regional and domestic standpoint
Explore strengths and weaknesses of universities in Mexico, with analysis of global reputation, research and teaching commitment.