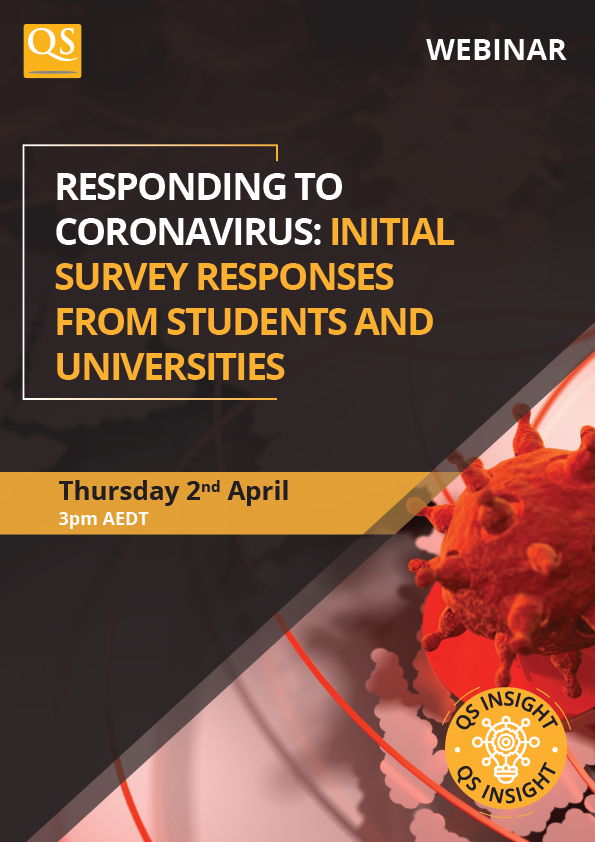 QS has been surveying both prospective students and universities to understand the ongoing impact of COVID-19.
Based on recent QS student and university research, this webinar will answer the following questions:
What proportion of prospective international students say their plans have been affected by coronavirus?
How have their plans been affected?
How do prospective students think universities should be responding to the situation?
And how are universities currently responding?
Please fill out the short form to watch the webinar on-demand.