Stockholm University
The Challenge
Stockholm University were looking to diversify their student recruitment strategy, to include home markets, such as European cities. Changes in the recruitment team led them to speak to QS, as they recognised the higher education organisation to be a front-runner in the educational space.
The Solution
Working alongside the student recruitment and marketing teams at Stockholm University, we worked together to devise a strong marketing plan to raise brand awareness and build up a stronger reputation for the university within European Markets. It was the first time the institution came to one of our fairs, and London was a great success for them.
The students come informed; you make the most of your time there as all of them are really interested in studying abroad, they know about most of the requirements. QS really manages to attract quality candidates, with a good mix of international students
The Result
An increase in applications, thanks to stronger interactions with students at the face to face events meant that Stockholm University saw an instant impact from their campaign with QS. Helene also adds that social media was on the up, thanks to the dedicated #QSGradTour hashtag and gained them more exposure through digital channels.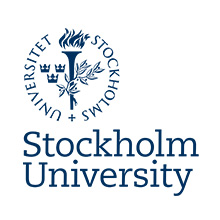 SCHOOL TYPE:
Stockholm University
PARTNERSHIP WITH QS:
Since 2015
LOCATION:
Stockholm, Sweden
FOUNDED:
1878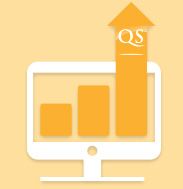 Raising brand awareness through digital channels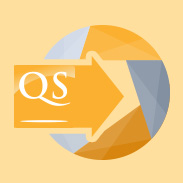 Facilitating new market entry