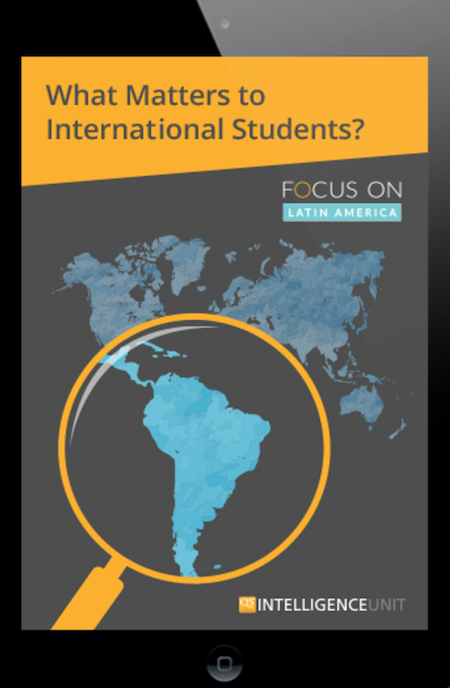 What are the biggest priorities, motivations and challenges for prospective students in Latin America? Improve your communications with students in this region with this new report, based on a major survey combined with in-depth focus groups.
The report covers the following:
• How Latin American students choose a university
• Key motivations for studying abroad
• Major information sources and influences
• Long-term ambitions and their impact
You can download the full report, simply by completing the form below.