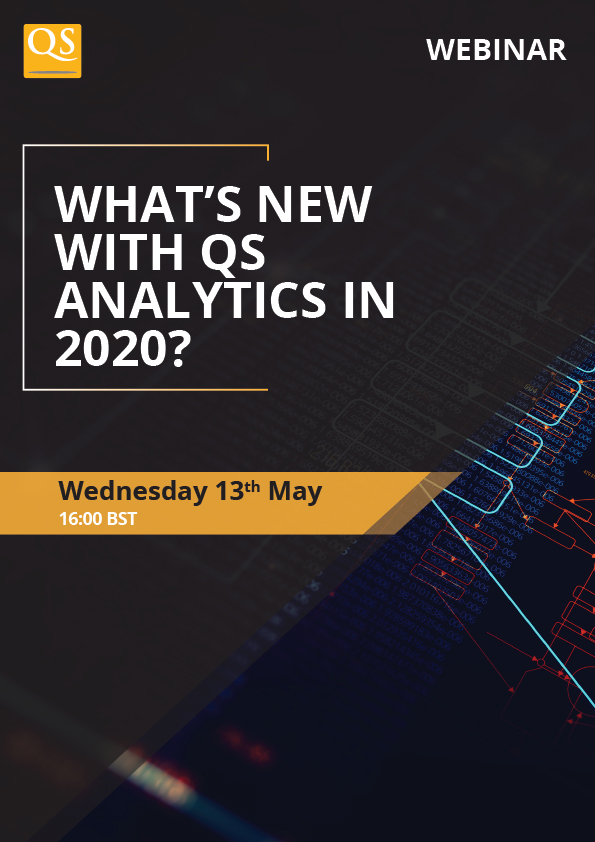 We recently migrated our Analytics dashboards to a streamlined online platform, in which you can access more information than ever before.  
There are new ways for you to interact with insights from across your products and new features intended to add depth to the experience.  
See the upcoming QS Analytics changes as we outline our plans for further enhancements during the remainder of 2020. 
Please fill out the short form to watch the webinar-on-demand.