Published Date
17th June 2023
Join us for an engaging webinar as we bring together a panel of experts from QS and esteemed business schools in Australia and New Zealand. Discover the latest trends shaping Graduate Management Education (GME) in the region. Our panelists will delve into insightful discussions, examining data and sharing their expertise on challenges, opportunities, and emerging practices. Don't miss this opportunity to gain valuable insights and navigate the future of GME in Australia and New Zealand.
Our Panel members: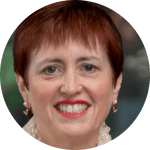 Claire Matthews
Associate Professor Claire Matthews has been Director, Academic Quality for the Massey Business School since 2014, having joined Massey University in 1996 after 12 years in various roles with Trust Bank. In this role, she has oversight of the School's portfolio of programmes and accreditation arrangements, as well as quality assurance.  Prior to her current role, Claire taught courses in banking and financial advice at both undergraduate and postgraduate levels.  She continues to supervise Masters and PhD students.  Her research interests centre around consumer's financial behaviour, decisions and attitudes, with a particular interest in payments as well as financial capability and retirement planning, with a particular focus on New Zealand's KiwiSaver scheme.
She is the author of the Westpac-Massey Fin-Ed Centre's annual Retirement Expenditure Guidelines report and one of the team of researchers for the Centre's longitudinal study on financial literacy in New Zealand.  Claire has a PhD in Banking on the subject of Switching Costs in the New Zealand Banking Market.  She is a Research Associate with the Westpac-Massey Fin-Ed Centre, a Fellow of the Financial Services Institute of Australasia and a Certified Member of the Institute of Finance Professionals NZ Inc.  She is co-chair of the board of Pūkaha National Wildlife Centre, a former director of NZCU Baywide (now Unity Credit Union) and Co-op Money NZ (now Banzpay), and a former trustee and chair of the Eastern and Central Community Trust.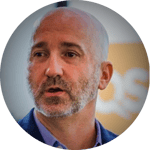 Jeroen Prinsen
Jeroen heads the commercial operations for QS Quacquarelli Symonds in the Asia Pacific Region. As the head of APAC, Jeroen oversees the regional customer facing teams engaging in QS Services to the Higher Education sector and associated businesses.
Jeroen works across the QS portfolio to ensure customers are able to achieve their strategic goals on a world scale through Analytics, Performance, Recruitment & Reputation building services.
Previously Jeroen operated a leading performance and analytics business in the APAC region and has over 20 years experience supporting Universities, Governments & Businesses operating in the Research & Commercialisation  Ecosystem across Europe, the Middle East and Africa in addition to Asia.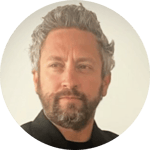 Daniel Kahn
Daniel Kahn is a highly accomplished professional currently serving as the Senior Insights Specialist for Business Education at QS, a renowned organization in the field.
With a solid foundation in computer science, Daniel has dedicated over 16 years to QS, gaining valuable expertise along the way. His extensive experience of more than 16 years lies working with business schools. Notably, he played a pivotal role in the development of the QS MBA/EMBA and Specialized Masters Rankings.
Daniel's impact reaches far and wide, having worked closely with over 500 accredited business schools worldwide. Recognized as a thought leader, he has been invited to speak at prestigious conferences including EFMD, AACSB, and MBACSEA. As a globetrotter, Daniel's passion for his work and travel has taken him to over 80 countries, further enriching his perspective on the global business education landscape.