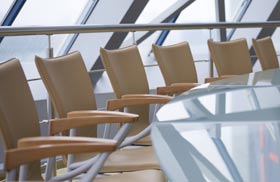 The first 16 places in the Academic World Ranking of Universities (ARWU) are unchanged in the latest edition, published last month.
The only changes in the top 20 saw Johns Hopkins and the University of California, San Francisco, swap places and Tokyo replace University College London in 20th place.
The ranking, compiled at Shanghai Jiao Tong University, is the oldest of the global comparisons of universities. It mainly measures science research, using indicators such as Nobel prizes and the number of articles in Science and Nature.
American universities filled 17 of the top 20 places and dominated the top 100, as they have since the ARWU was first published in 2003. Harvard was again well clear of Stanford at the top, with the Massachusetts Institute of Technology in third place.
Cambridge, in fifth place, and Oxford, at tenth, were the other non-US members of the top 20. The UK lost Sheffield from the top 100 but still had eight universities in the top 100, the largest total outside the US. However, it was overtaken by China for the number of universities among the 500 covered by the entire ranking, although China still had no representatives in the top 100.
ETH Zurich is the highest-placed university in Continental Europe, at 23rd. Both Israel, with three, and Australia, with five, have increased the number of universities in the top 100.