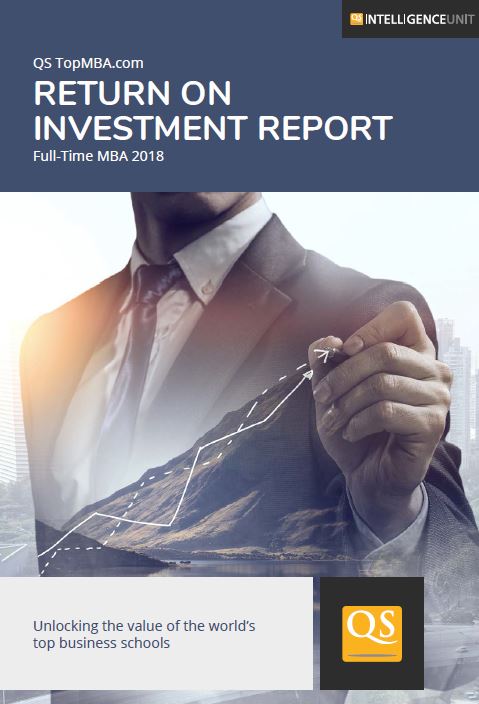 Since 1990, QS has carried out an annual survey of MBA employers across the globe, to identify key trends in international MBA salaries and recruitment, and share those findings across the industry.
The 2018 edition is based on responses from 3,463 employers who shared information on current and future MBA hiring and salary levels. It is available on our top MBA student portal and can be accessed here: QS TopMBA.com Jobs & Salary Trends Report 2018.
Here are some of our key findings:
Key MBA Jobs and Salary Trends Findings
13% growth in global MBA demand in 2017 means we are at record levels of MBA demand – over 3 times the level before the 2017 financial crisis.  Asia leads the way globally in growth of MBA demand, up 18% year on year in terms of reported MBA jobs, with demand in the US up 10% year on year, and demand in Europe also up 10% year on year – the best year in a decade for MBA demand growth.
MBA salaries in USA have jumped, with average compensation in the US hitting over $120,000 for MBAs compared to $110,000 previously. USA salaries have now overtaken those in Australia, which are steady at $116,000.
MBA salaries in Europe are growing strongly, led by Switzerland with the highest global MBA compensation average of $140,000. Compensation for MBA holders in the UK averages $122,000.
Japan has the highest MBA compensation in Asia at $108,000.
US dominates in terms of highest salaries, with 19 of the world's top-20 schools in this indicator. Stanford is number one at $140,600. Global average is $79,829 ($89,037 in North America, $73,271 in Europe, $63,948 in Asia-Pacific).
QS has also just released the QS TopMBA.com Return on Investment Report 2018.  This report focuses on assessing the lifetime value of a full-time MBA degree and compares its return on investment across countries and individual schools. It also analyses the benefits of a full-time MBA versus other specialist business Master's.
Here are some of its key highlights:
Top MBA Return on Investment Facts:
Average global 10-year ROI of an MBA is $390,751. Stanford offers world's best by some way, at $1,023,150. Imperial's is the best in Europe at $870,200, and HKU's ROI is the best among Asia-Pacific institutions ($845,350).
Average global payback time is 51 months. Europe offers quickest return (39 months compared to 55 in North America); UK fares particularly well.
North America also best for salary uplift, with an average of 74%. Europe and Asia-Pacific are 57% and 56% respectively.
To download the complete QS TopMBA.com Jobs & Salary Report 2018 click here.
To download the complete QS TopMBA.com Return on Investment Report 2018 click here.