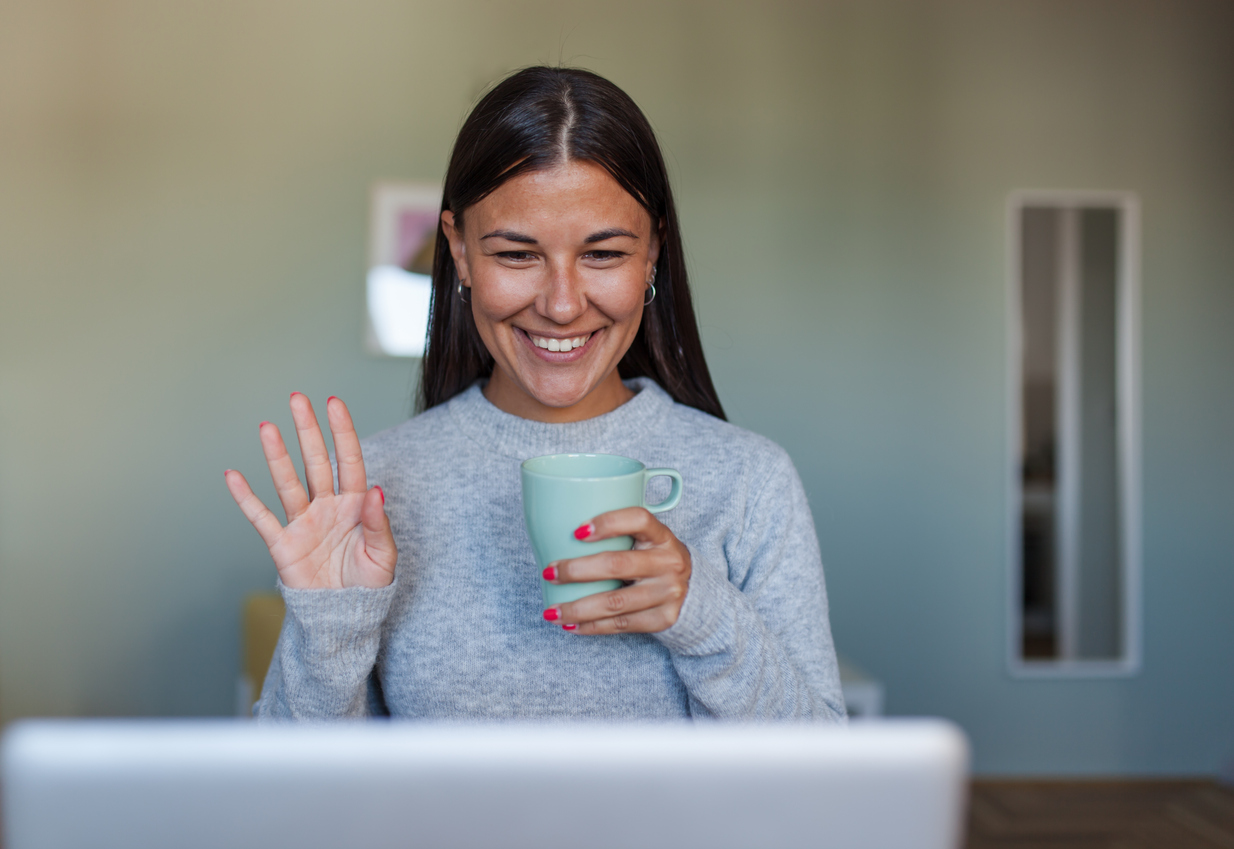 How can institutions maximize their potential to increase attendance and engagement at virtual student recruitment events?  
Virtual student recruitment events offer many features that traditional, in-person events don't.  
Real–time resource sharing, multi-media presentations, and access to a wider range of candidate data are just a few key differentiators.  
In order to get the most benefit out of these features and more, make sure that you have prepared for your virtual student recruitment events with these three steps.   
1. Reach out to students that have registered for your event(s)
It might sound like an obvious place to start, but institutions should reach out to students using the registration database before an event to invite candidates to speak to them at their booth.  
At a physical event, candidates can easily browse a number of schools and representatives can then initiate a conversation fluidly.  
While it isn't as simple to begin a discussion online, if candidates have heard about an institution and their unique selling points ahead of time, it increases the chance that they will visit an institution's booth and ask questions.
"By their very nature, digital events can be a more passive experience for candidates, and as much as we prep them to speak with schools and engage in the virtual environment, they can still find it quite intimidating to initiate the chat. This means that the onus is really on the school representatives to begin those conversations," says Jamie Ramacciotti, QS Senior Manager of Product Development.  
With pandemic-related disruptions to higher education persisting into the 2020-21 academic year, prospective students are spending more time researching institutions online as they consider deferring or delaying their studies.  
Colleges and universities should therefore begin conversations with prospects as early as possible, anticipating that the relationship building process will take time.  
2. Provide resources through new platform features 
To keep students engaged online, institutions must be sure to make the most of the virtual event platform's features and technology.  
Ensure you spend enough time preparing resources based on which common questions you anticipate from students registered for your event(s). 
According to one admissions officer that attended a virtual QS student recruitment event, "we are in a digital space and we need to have our multimedia game in place."  
In other words, make sure that you are leveraging multimedia options, such as video, and be sure that materials are in digestible formats such as PDF or in slides to increase engagement.  
3. Be prepared to follow up 
After successfully connecting with a large number of students at a recruitment fair, many institutions continue to engage with students after an online event by continuing to offer guidance and resources.  
Offering to introduce a prospective student to alumni or holding a webinar for follow-up questions are just a few ways that colleges and universities have successfully maintained the engagement they have developed online.  
To stand apart from the many other institutions that your candidate has potentially engaged with, give your emails a personal touch.  
Continue to show that you are a trusted advisor and can help guide them on their research journey by recalling your conversations and providing any additional information that was particularly relevant to that conversation.  
QS Digital and Events provides prospective undergraduate, graduate, and MBA applicants with independent guidance throughout their search and decision making. Our world-class digital platforms include TopUniversities.com, TopMBA.com, and QSLeap.com which support search and inform applications to programs matching their profile and aspirations. In parallel, prospective students can meet, either virtually or face-to-face, with admissions officers of international universities and business schools. For universities and business schools, it offers effective and innovative digital and offline student recruitment and branding solutions.