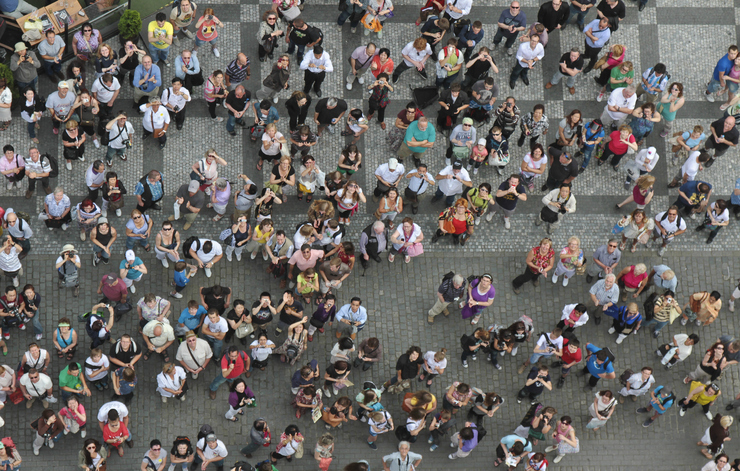 Struggling to attract enough students to your booth at student fairs? Here are three ways to boost student attendance at your next student recruitment event.
So, you've done your research on prospective students, you've identified where they're located, why they're interested in your programs, and how to answer their most common questions.
The next step is to attend the student recruitment fair, right? Not so fast, there's several things you should consider first.
Have you broadcasted the details of your events to your target audience? Have prospective students been sent consistent reminders as you move closer to the date?
If you haven't developed a digital marketing plan around your student recruitment events, you may be missing out on a key opportunity to build relationships with students before you've even met them and maximize the ROI of the event.
What most institutions with high recruitment fair engagement know is that connecting with a future student cohort often begins online.
These online interactions not only enable promotional and branding opportunities, but they also allow you to position your institution as a trusted resource. To do a deeper dive into online student recruitment, download a copy of our white paper: 4 Essential Tools for Online Student Recruitment.
In the months, weeks, and days leading up to your student recruitment events, use this
quick checklist to plan your marketing around student recruitment events:
Step 1: Re-evaluate student demographics
Make sure to review the targeted cities and countries you will be visiting. What have you learned about the student populations in those locations? Is your institution already an established name there, or do you need to put more resources into building your brand?
Your brand awareness could mean the difference between a prolonged digital engagement strategy, or a shorter, more logistics-centered digital strategy (reminders of the event date through social media, for example).
In a more prolonged strategy, you may want to invest the time and resources into creating display ads or sponsored content.
"If you're going to be top of mind for students, one small part of the journey is to differentiate between which approach works best for your target audience," says Kesh Patel, Product Manager for Insights and Strategy at QS Intelligence Unit.
Step 2: Conduct a website and social media audit
While broadcasting key information about your student recruitment events on external sites such as student portals is important, make sure that your events are clearly communicated on your own website and social media channels first.
Do you have an events page that is easy for prospective students to locate? If not, you may want to find other ways to direct traffic towards your event page, such as through a pop-up or link on your homepage. You can always share the events page link through social media as well. But always remember to be strategic and schedule event reminder posts on a weekly basis.
"One month before your events, you can create a slow social media drip feed that is geo-targeted, but post more as the event gets close," states Kesh. "You can also plug your email contacts into Facebook profiling, but be consistent with GDPR and what levels of privacy students have agreed to."
Beyond event reminders, your social media channels can also serve as platforms to share resources.
If you aren't planning to produce sponsored content for prospective students, you can always find articles that your event attendees may find useful. For instance, a guide to 'top questions to ask a university recruiter.'
Step 3: Plan content around student needs
After you've re-evaluated the student demographics for the locations on your recruitment tour and made sure that your own media channels effectively showcase your event information, be prepared to plan external content to maximize student attendance.
In reviewing your target locations and student populations, you should be able to identify which types of resources might be of interest to your target students. For example, if you are an American institution that is looking to recruit Chinese students, you may want to offer student visa tips as part of a sponsored article on a student portal site.
"Use sponsored content pages to position yourself as a thought leader in that area, which then reflects well on you and your brand," says Kesh.
Providing a preview of what can be expected at your table is another way to increase attendance at recruitment events. Colleges and universities that bring alumni to speak to prospects, or institutions that offer special scholarships for students that attend their fair, typically have a much higher level of engagement at events.
Offering these special perks also gives institutions more opportunities to create marketing messages and sponsored content that can tell a story and strengthen their brand, allowing for dynamic and more interactive content.
After successfully connecting with a large number of students at a recruitment fair, many institutions continue to engage with students after an event by sharing guidance and resources.
Offering to introduce a prospective student to alumni or holding a webinar for follow-up questions are just a few ways that colleges and universities have successfully maintained the engagement they've developed, both in person and online.
Indeed, by continuing the conversation both on and offline, your student recruitment strategy can more holistically capture students wherever they are in their higher education journey.
To learn more about how to develop an online student recruitment strategy, download a free copy of the QS white paper: 4 Essential Tools for Online Student Recruitment.