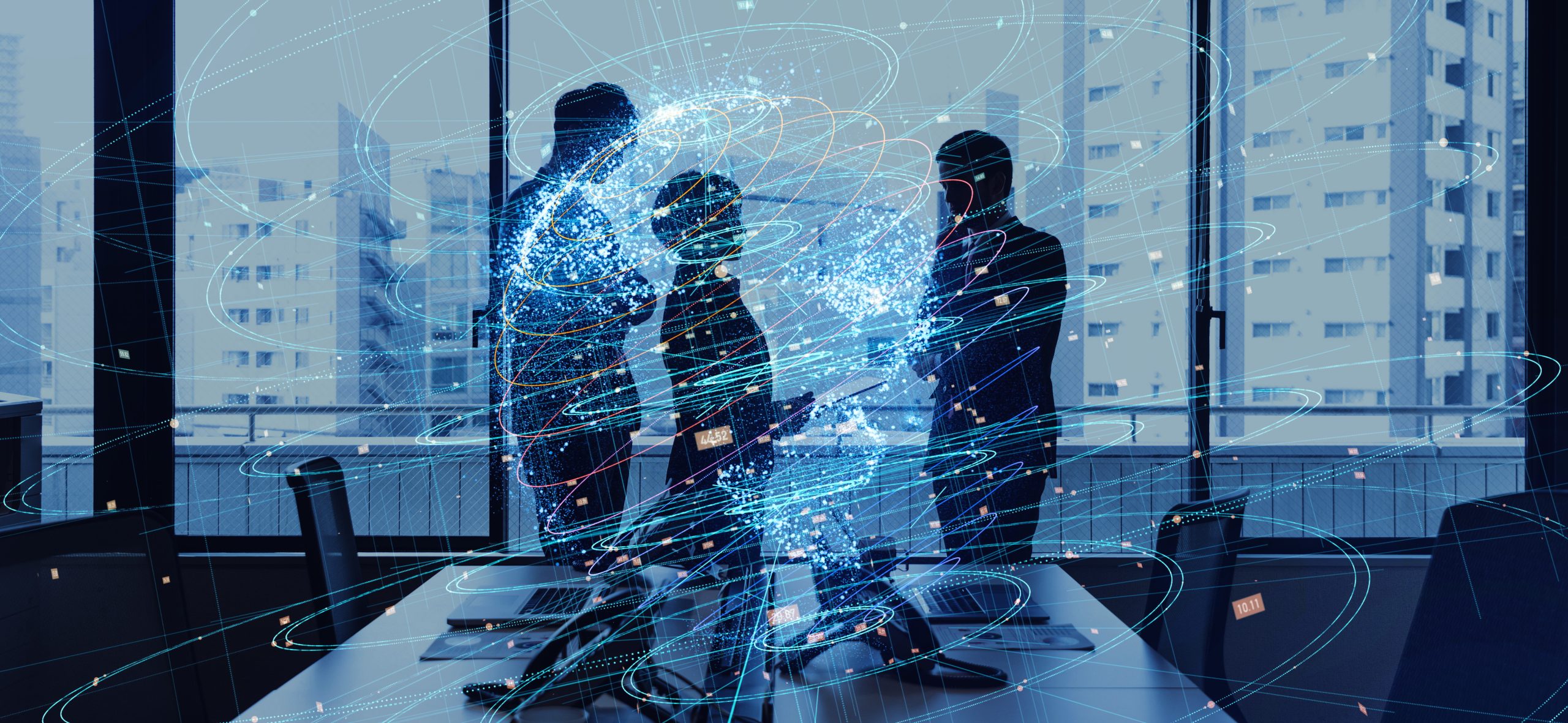 Business schools are constantly playing catch up with the real world. They never seem to keep pace with what's happening in offices, and it simply takes too long for them to adjust to new realities.
With technology accelerating the pace of change in the workplace, it's more important than ever before that schools get on the cutting edge of trends and advancements to ensure their students are prepared to hit the ground running today and into the future.
The best way to address these revolutionary changes is through relevant courses. Some educators have suggested using online platforms to quickly provide new classes that address the latest trends and theories. Bricks and mortar universities can use these online platforms in tandem with their face-to-face courses and assignments. The online avenue is certainly a more flexible option, which might make it possible to turnaround fresher education at a faster pace.
Right now, there are a number of subjects that require attention from educators. They simply must deliver a breadth of information about these topics to fully prepare their students for the world they will enter. Of course, these courses must be taught alongside fundamentals, such as core topics including operations management and finance.
Discover what courses business schools should make available ASAP:
Artificial Intelligence (AI)
Artificial Intelligence (AI) is already here. IBM's Watson, a supercomputer that can answer questions thanks to its sophisticated analytical software, is already making an impact at Fortune 500 companies. Truly, that's just the beginning.
"The effects of AI will be magnified in the coming decade, as manufacturing, retailing, transportation, finance, health care, law, advertising, insurance, entertainment, education, and virtually every other industry transform their core processes and business models to take advantage of machine learning," according to Harvard Business Review. "The bottleneck now is in management, implementation, and business imagination."
Indeed, an understanding of AI and how it can be applied to businesses is a necessity for any executive moving forward. Business schools have to adapt quickly to provide students with an education in taking full advantage of AI, but also considering the consequences to humanity.
In "Are Business Schools Prepared for the Rise of the Robots?" we discussed some business schools that are incorporating AI and machine learning into their masters of business analytics programs. But they can't limit this to one program. Everyone – from undergrads to MBAs – needs exposure to this subject and how it is going to change everything about how we conduct business.
Bitcoin and Blockchain
Business people continue to debate the merits of bitcoin and other cryptocurrency, but the benefits of blockchain, the growing list of records associated with these currencies, can't be overlooked. The high media interest and stories of vast earnings from cryptocurrency mean that students are excited to learn more about blockchain and its potential. In fact, many of them are already investors.
Since 2014, Massachusetts Institute of Technology Sloan School of Management has been offering three-day intensive classes on cryptocurrency. Christian Catalini, the Sloan professor behind these efforts, is focused on related academic research. Many top business schools, including Harvard Business School and University of Pennsylvania Wharton School, have cryptocurrency clubs for interested students. In addition, Wharton and Stanford Graduate School of Business will soon offer courses on the subject.
While these efforts are commendable, they might not be enough. In the meantime, this field is getting lots of attention and people who aren't even in business school are getting in on the game. As a result, schools can't afford to dilly-dally. They have to study cryptocurrency, keep up with the ups and downs, and share their knowledge with students as quickly as possible.
Disruption
Disruption, or the idea of companies taking leadership in technological advancements that revolutionize previous systems, is king now. The act of disrupting an established industry with the next big thing is the ultimate goal of many, if not, all.
Teaching this concept and how to disrupt is challenging. It's not as concrete as a mathematical equation. However, business schools have to address this new kind of thinking. After all, there was a time not so long ago when a disruption was actually a negative thing. Now, it's a sign of ambition.
Also, business schools have to think about disrupting their own field of education. Obviously, educators have to quickly gain and share knowledge about these trending topics and they have to make themselves more competitive and necessary for people seeking a career in leadership. To do that, they'll have to break out of the mold of traditional lectures and teaching formats. In other words, they need to both learn and teach disruption pronto.
Entrepreneurship
For years, top business schools have addressed starting your own business or thinking entrepreneurially in an already established company. But the emerging freelance economy and continued interest and proof of success with entrepreneurial ventures means no school can rest on its laurels.
Any school that hasn't already begun to teach entrepreneurship or allow students to test their ideas in incubators or labs has no choice but to hop aboard the startup train. Applicants are hungry for this kind of education, and providing it is a way to remain competitive.
The core topics covered in an MBA will always matter. Of course, that's where the journey should begin—with the basics. But these other subjects that are profoundly changing management and business must be addressed in a swifter and more thoughtful manner. Business schools must respond, both to stay competitive among other education options and to prepare future leaders for the challenges they will certainly face.
Learn how the Excecutive MBA Landscape has changed in recent years and what programs look like in 2018. Watch our webinar here.