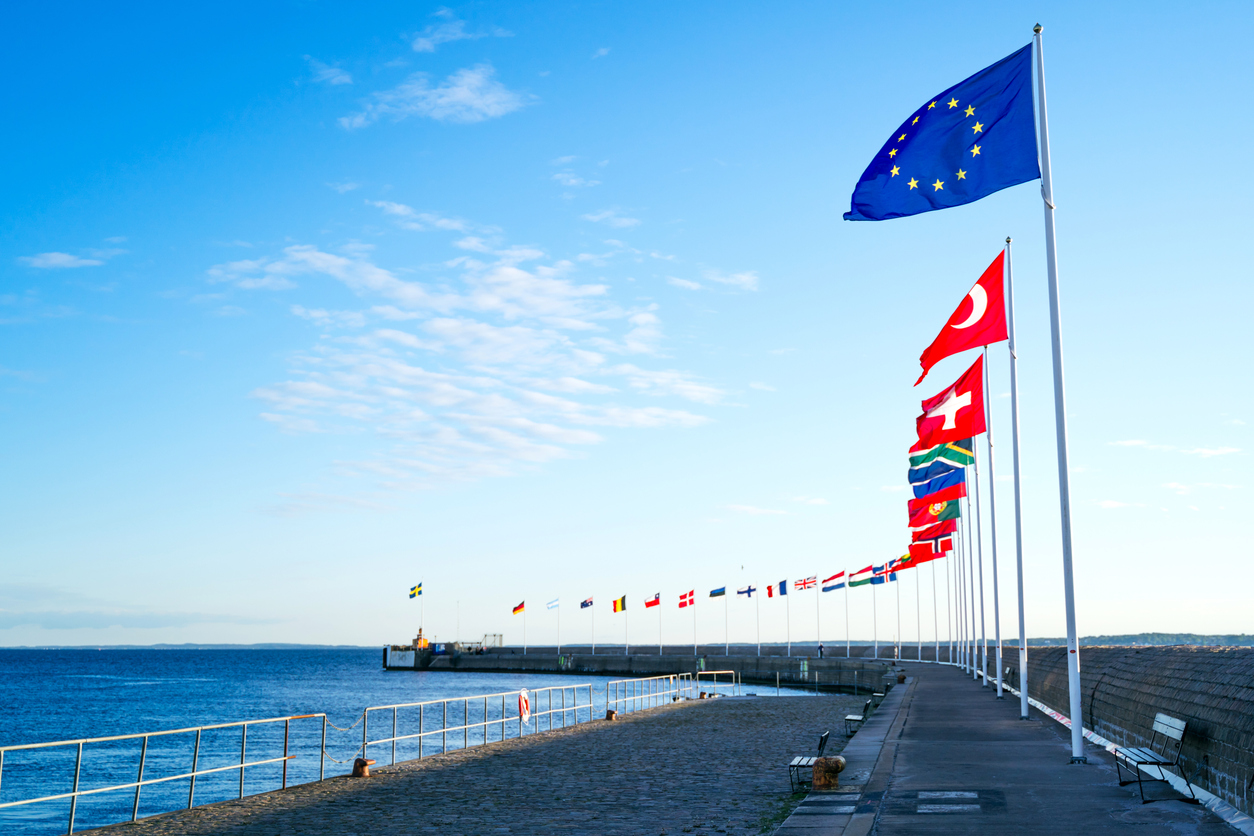 Discover four crucial recommendations from the EU International Student Survey 2021!
Prospective international students interested in the EU have revealed how they are adapting to the coronavirus crisis and the ripple effects to their study plans.  
The EU International Student Survey 2021 (ISS), an annual report which reveals the key findings from the largest global survey of prospective international students, has identified four key recommendations for EU institutions in 2021:  
1. Leveraging the coronavirus vaccine rollout across the EU
It's vital that EU universities leverage the progress that has already been made in vaccination efforts across the region and address students' concerns regarding student mobility and safety.  
In the EU ISS, it's clear that EU nations are seen to compare unfavourably to other countries when it comes to the perceived effectiveness of the rollout of their vaccination programmes. It is important that vaccination efforts improve, so that universities can take advantage of an increased likelihood of a return to face-to-face teaching at the start of the new academic year. 
It's also positive to see that over two-thirds of prospective international students would receive a version of the coronavirus vaccine if they were offered it. Only a minority of 7% would not receive it, however within this group, over a third would accept the vaccine if their university mandated it. 
2. Enhancing mental health support services
During the coronavirus crisis, there has been a renewed focus on the mental health of students. Unfortunately, our research suggests that international students are less likely to reach out for help, which means that universities must tailor their support for this audience.  
In the EU ISS, our findings show that universities are seen to have supported their international students effectively with their mental wellbeing support and mental health services. However, our report also reveals that a third of international students would be uncomfortable coming forward and asking universities for help with their mental health.  
3. Evolving online learning for students
Following a rapid transition to online learning, universities now need to "enhance their online teaching practices and learn from their recent experiences to allow greater interactivity between staff and students." 
The majority of international students continue to prefer face-to-face classes over virtual ones so EU institutions will need to examine how they can prepare their campuses for a September intake and measures this would require.  
Additionally, if online lessons continue into the next academic year, there is a strongly held belief amongst prospective international students that this should involve some form of discount on tuition fees.  
4. Utilising graduate outcomes to enhance student recruitment 
A competitive job market amidst crisis makes graduate outcomes and graduate employability a crucial component in prospective international students' decision making.  
"The ability to upskill is an important consideration for many prospective students when thinking about their preferred course and how that can influence their future careers. Those same students also harbour ambitions to go on to establish their careers in multinational organisations or government sector roles." 
Findings in the EU ISS show that prospective international students believe that problem solving, teamwork and communication are the skills that employers value the most. EU institutions need to communicate how they would help prospective international students to upskill and build their graduate employability.  
To discover more findings from the full report, download your free copy: EU International Student Survey 2021.