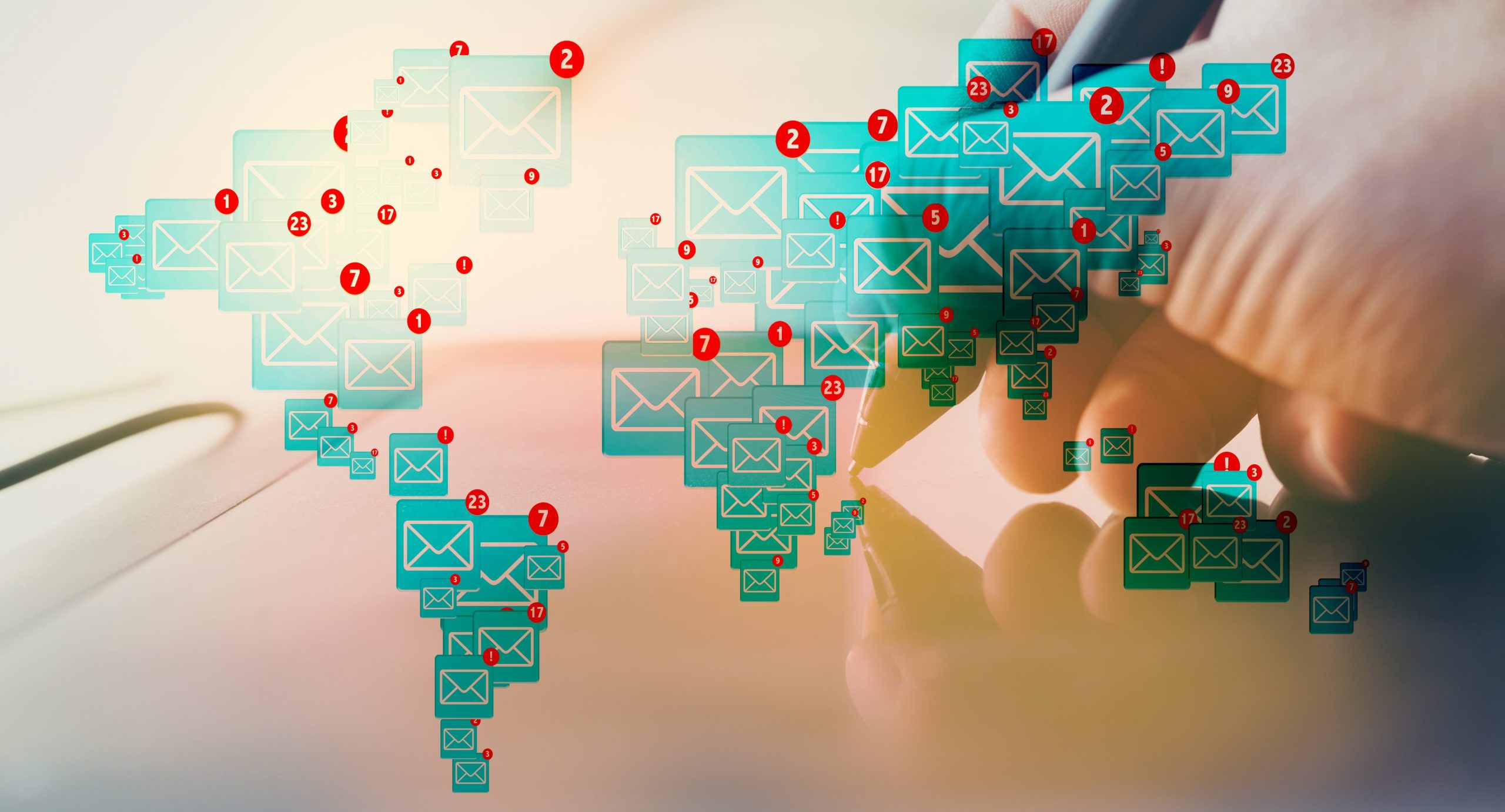 Email is still one of the most essential communication tools between universities and prospective students, yet it's often not used to its full potential.
With a few simple tips, universities can ensure that the maximum number of people possible read their communications, which in turn will help convert prospective applicants into students.
Here are our top four tips for creating an email marketing strategy which really works:
1. A killer subject line
Around 33% of email recipients use the subject line to decide whether or not to open an email, making it vital that they're as well-crafted as possible. Each day, the vast majority of people are inundated with more and more emails from a huge number of companies they've half-heartedly signed up to, and prospective students are certainly no different. If you want them to wade through their inbox and open your email, you have to make it enticing.
Keep it short and sweet. An overly long subject line is a mistake many marketers make, and when you consider that almost half of all emails are opened on a mobile device, it's clear how necessary it is to keep them short and sweet. To make sure email recipients can read the entire thing, subject lines should be kept to around 50 characters.
Use numbers to draw the eye. Numbers are also a great way of getting people to open emails. Our eyes are drawn to digits; they provide something which stands out from the rest of the text.
As this article in The New Yorker puts it:
"Whenever we're scanning the environment for nothing in particular, our visual system is arrested by the things that don't fit – features that suddenly change or somehow stand out from the background. A headline that is graphically salient in some way has a greater chance of capturing our eye, and in an environment where dozens of headlines and stories vie for attention, numerals break up the visual field."
Lists are also simple to understand, bitesize and a lot less daunting than a large ream of text – for busy people this can be very appealing.
Make like Moses and be commanding. The imperative is another tried and tested method of getting readers to open emails. There's something about being instructed to do something which compels people to do it. Try rearranging your subject lines and wait to see the results.
2. Personalization & segmentation
The key to effective marketing is personalization. People are much more likely to respond to something they feel is specifically targeted to them. In their choice of further education, students are making a particularly private, significant decision and, as such, will appreciate content tailored to their individual situation.
Luckily, email marketing makes personalization very simple, universities merely need to segment their audience correctly. Small amounts of collected data can lead to a radical shift in email marketing success. All an institution has to do is find out the study level, desired subject or department, and age group of applicants for marketing departments to be able to target their campaigns much more effectively.
3. Testing
The most important steps by far are testing and analysis. Before sending any emails out, they need to be thoroughly checked on multiple devices to see how they render. Test emails are irritating, but crucial, part of the process. If an email does not render correctly on a specific device or browser, there could be thousands of potential recipients who are left unable to read it easily or put off by the apparent lack of care.
Additionally, aside from allowing marketers to see exactly how their emails appear on multiple platforms, it also allows time to check any links and proofread. Rendering programs are phenomenally useful for viewing emails on other devices if they aren't currently at your disposal.
4. Analysis
Without analyzing the effectiveness of email campaigns, there's no way for marketing departments to understand if what they're doing is successful. This is why tracking every change and every result is vital for success.
For every campaign, a list of its major features should be noted, including subject-line specifics, whether it's long or short form, how many images were included etc. This can then be compared with how well the email campaign did and in this way, the specific aspects which made it a success will become apparent. By putting all these tips to use, over time a successful email marketing strategy can be developed.
Attract potential applicants to your institution with an email marketing campaign, delivered to segments of TopUniversities' audience.