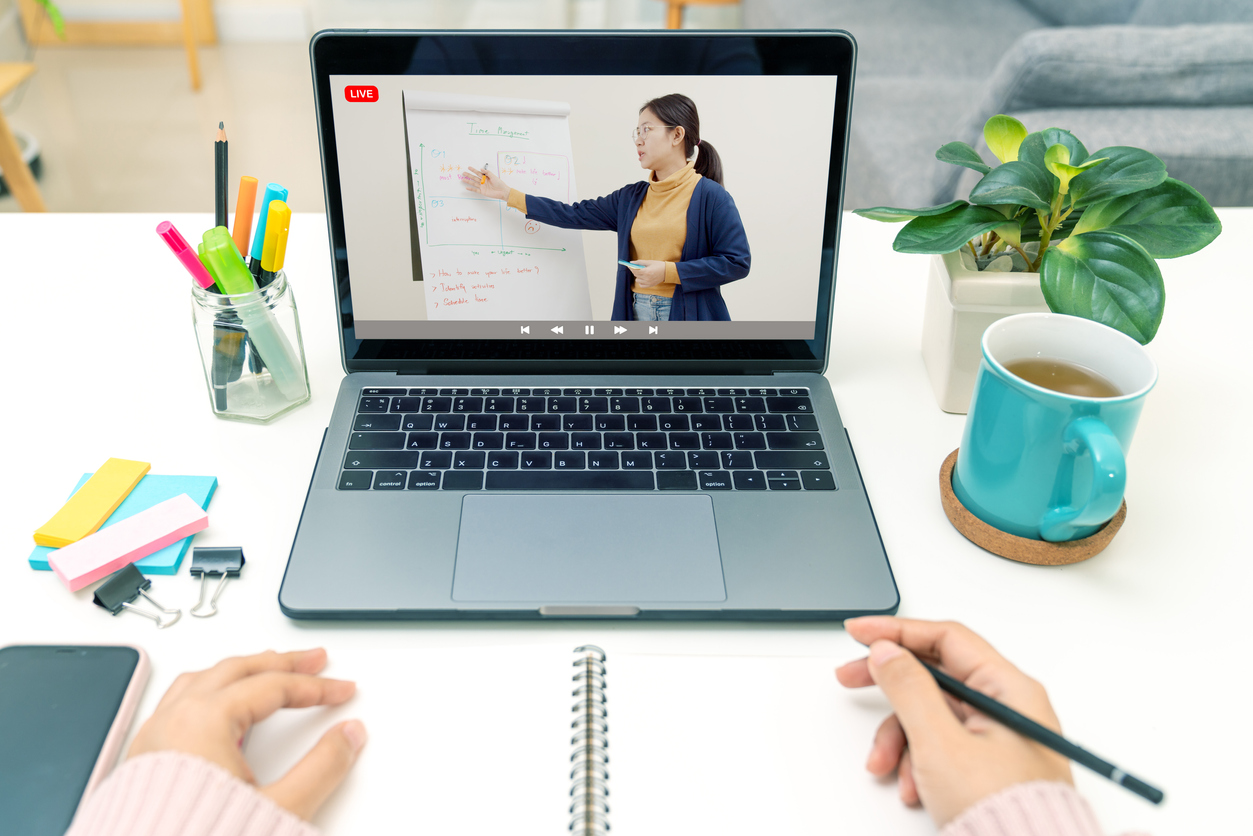 Ahead of the release of

the QS Online MBA Rankings 2022, h

ere are five ways the world's top online MBAs are pushing boundaries:
This week sees the release of the QS Online MBA Rankings 2022, our ranking of the world's top online MBA programmes. COVID-19 has fuelled interest in online learning over the last couple of years, particularly among younger applicants, and schools are increasingly ensuring their online MBA programme receives as much attention and investment as their traditional full-time offering. 
In our latest survey of business schools, 77 percent of those offering an online MBA said their admissions team is the same or similar for their online and full-time MBA programmes. Students can therefore increasingly expect to have an online MBA experience which replicates the on-campus equivalent. 
However, this isn't the only way the online MBA is adapting and innovating in 2022. Based on our conversations with business schools around the world, here are five ways the world's top online MBAs are pushing boundaries and exploring new academic territory.  
A responsive online MBA curriculum 
Agility is an underrated quality in the world of business and the best online MBA programmes are the ones that are agile enough to respond to global issues and incorporate them into their curriculum. 
La Trobe Business School has introduced specialisations in emerging digital disruption careers, from digital health to cybersecurity, while the Australian Graduate School of Management has introduced new courses in data analytics and decision making in response to industry demand.  
Students are now looking out for ways that innovation is being embedded into each programme's modules and specialisations, paying close attention to how agile the school is at responding to topical trends and what the school's priorities are when conceiving their curriculum. 
Building the skills to communicate globally 
Although an online MBA provides students with an opportunity to develop their skills without leaving their home, it's vital that students will be properly equipped with the skills to work globally. 
One of the most vital skills for a truly global career is the ability to communicate across multiple languages and cultures. At the Fox School of Business, the Business Language Series is designed to give students the opportunity to develop fundamental communication skills in a particular language, to be able to express themselves and understand others in professional interactions.  
When asked about this initiative, the school emphasises that the objectives go beyond simply learning another language: "The process of learning another language strengthens a person's cultural awareness, cultural empathy, and intercultural understanding." 
Improving the virtual classroom experience 
In the drive to ensure online MBA students are receiving the same experience as their on-campus counterparts, schools have focused heavily on improving the virtual classroom experience. While opportunities for in-person networking and contextual learning are diminished when studying online, the world's leading MBA programmes have identified ways to counteract this. 
For example, Nottingham Business School has recently rewritten its global marketing management module after realising that restrictions in international travel were denying online MBA students the opportunity to engage in a physical international consultancy experience. 
The new version of the module, which is based around a competitive simulation activity, aims to offer an invaluable experiential and immersive team working opportunity, providing alternative opportunities to acquire the skill set that would typically arise from an in-person experience. 
Other schools are also making significant investments in their virtual classrooms. The Kelley School of Business recently received a $16 million donation, with the goal of creating state-of-the-art studios and virtual classroom. These studios, constructed last year, will serve to enrich the online learning experience. 
Better teacher training 
Of course, the most high-tech virtual learning environment is only as good as the teachers using it, which is why many top business schools have identified a need to invest in faculty training.  
At Warwick Business School, a dedicated Teaching and Learning Enhancement Team provides extensive training and support for the delivery of online programmes, including module development workshops, online tutoring courses and regular monitoring of all webinars. Webinar presenters receive one-on-one specialist coaching and online tutors can learn how to successfully facilitate a virtual class and handle the challenge of supporting online learners. 
A stronger student community 
The months and years since the start of the COVID-19 pandemic have demonstrated the importance of a strong community bond and the very best business schools have been finding new, innovative ways to build a cohesive online MBA cohort. Nottingham Business School has introduced student learning sets in addition to individual academic mentors, which allows students to develop stronger social bonds and provides more natural networking opportunities outside of the learning environment. 
A school spokesperson said: "Particularly acknowledged within the recent context of learning through COVID, the importance of togetherness, community building and peer support is ever more important."
The QS Online MBA Rankings 2022 will be released on 9 March.