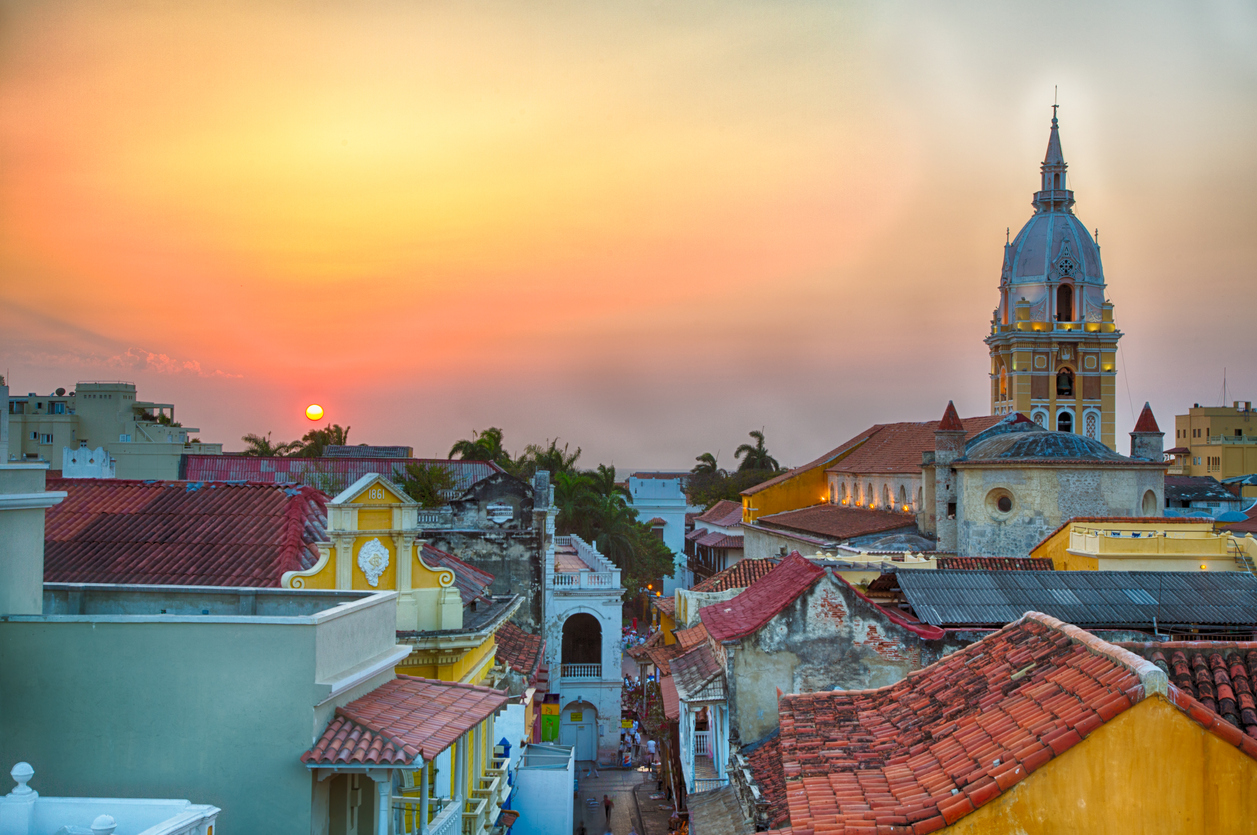 What are Latin American international offices doing to achieve their institution's internationalization goals? 
Wondering where higher education institutions in Latin America stand when it comes to international strategy development, resources, goal setting, and international partnerships?  
A recent QS report (conducted before the coronavirus outbreak) sought to answer those questions with key insights into the challenges and goals of international offices across Latin America. 
This followed the success of QS's International Partnership and Agreement Practices Survey in North America, initially designed by Chad Hoseth from Colorado State University and Dan Beaudry from QS in 2015. 
In 2019, QS launched the same survey in Latin America, as a result of a strong collaboration with Los Andes University in Colombia.  
Like the North American survey, the Latin American research aims to contribute to the understanding of how institutions in the region manage, monitor, and track international activity both centrally and across faculties.  
The results also provide an overview of where international offices are at in their internationalization journeys and helps to identify potential pitfalls that can be easily overcome through awareness, strategy development, and comprehensive tools. 
The survey was sent to 67 different higher education institutions in nine countries across Latin America, including Brazil, Colombia, Argentina, Peru, Mexico, Chile, Ecuador, Costa Rica, and Bolivia, and completed by 78 participants working for international offices. 
Read on to discover the key findings from the exclusive report.  
1. International strategy 
According to the report, 89.7% of respondents confirmed that their institution has an official internationalization strategy. 
An overwhelming majority (93.6%) stated that this strategy was in line with their university's mission and overarching goals. 
2. Resources 
Interestingly, 97.4% of Latin American institutions have a team of professionals responsible for managing, tracking, and reporting international activities. 
These professionals usually work for the university's Department of International Relations (57.7%). 
3. Goals 
When asked about the key objectives of their institution's internationalization strategy and plan, the following four main goals stood out: 
Comprehensive internationalization (48.7%)

 

Expansion and improvement of international mobility (41%)

 

Development and promotion of new international partnerships (30.8%)

 

Encouragement of international academic collaboration (25.6%)

 
This demonstrates that international offices have several internationalization objectives to meet. 
4. International Partnerships 
Most higher education institutions in Latin America have between 50 and 400 official international partnerships (65.4%), and this number is expected to grow in the future (87.2%).  
Universities also have a high number of unofficial agreements, up to 100 collaborations according to 53.8% of respondents. 
5. Challenges 
When asked to identify the three main challenges when planning and implementing a consistent process to manage international agreements, most participants highlighted the following: 
Resources (46.1%)

 

Measuring the effectiveness of international partnerships (42.3%)

 

Internal communication (39.7%)

 
Overall, the recent survey results show that although most universities in Latin America are actively investing in internationalizing their institution and program offering, they face some significant challenges. 
These challenges relate to a lack of resources (people and tools), difficulty in measuring the effectiveness of international activities, partnerships and mobilities, and communication with internal and external stakeholders.  
To access the full research findings, download the Spanish version of the report: Encuesta sobre Las Prácticas en Los Acuerdos y Colaboraciones Internationales 2019. 
QS Unisolution is committed to supporting higher education institutions worldwide with software applications that help overcome operational challenges when managing international partnerships, mobilities, and admissions.  
To learn more about the MoveON or MoveIN platforms, please visit QS Unisolution's website.