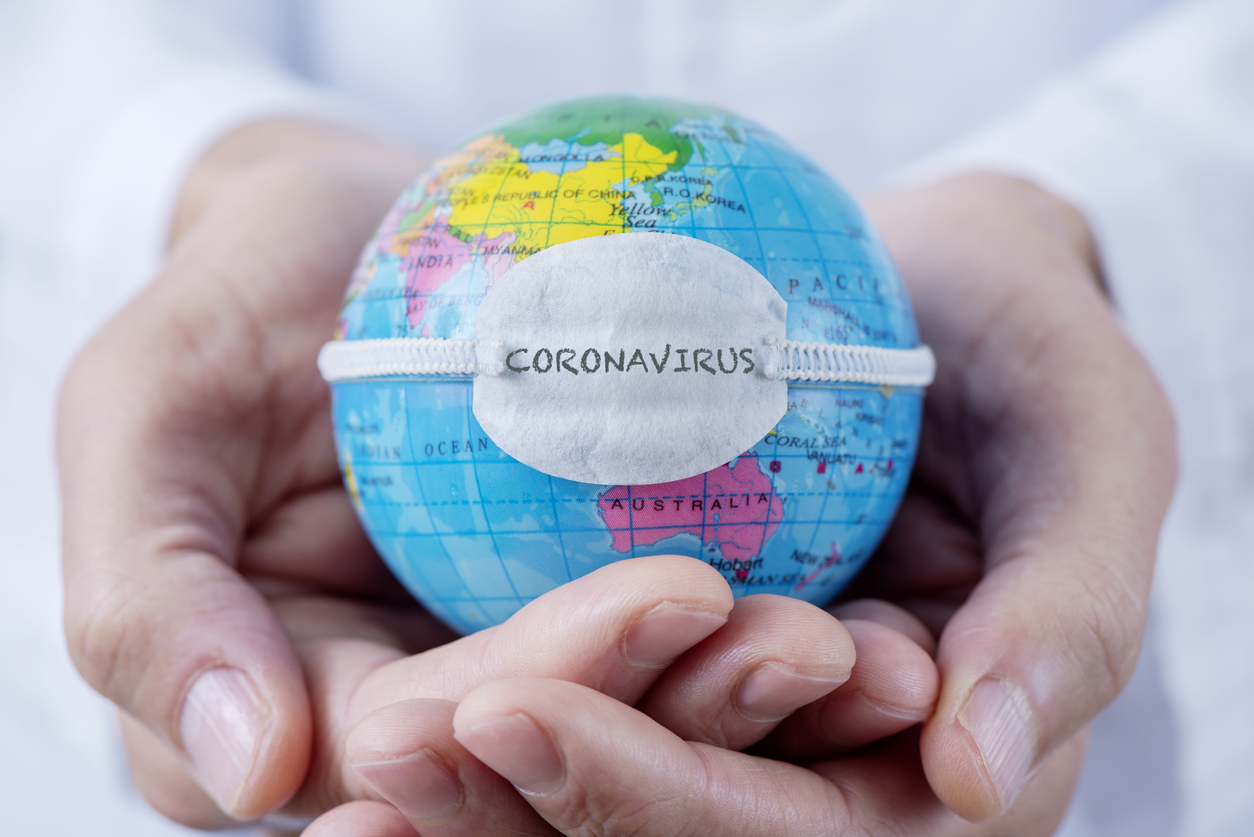 What are some key lessons that institutions can learn from the coronavirus outbreak? We explore five lessons that the crisis has highlighted so far.  
The impact of the coronavirus outbreak is being felt by millions of people across the world with industries disrupted and economies in turmoil.  
The higher education sector is certainly not exempt from this uncertainty, with universities forced to close their doors, transfer their operations online, and attempt to plan for an unknown future.  
While this presents significant challenges for those working in the sector, there are several important lessons that the higher education community can learn from this global crisis.  
1. The importance of online platforms 
With students stranded all over the globe and the forced closures of university campuses, many institutions are moving their learning and teaching online.  
Virtual Learning Environments (VLEs), such as iTeach.world, Moodle, and Blackboard, are digital spaces where teaching staff can upload resources, conduct virtual lessons, and track student performance.  
Our recent blog, How University Staff are Effectively Working From Home, covers the tools that are available for institutions to successfully conduct online learning.  
According to the CEO of Perlego, an online library for educators, in just one week in mid-March they saw a "300% increase in approaches from higher education and further education institutions looking to move to learning online." 
This sudden increase in demand reflects the urgency felt by many universities to quickly get acquainted with the latest in online learning technology.  
As a result of this global crisis, many universities will recognize the importance of updating and maintaining their VLEs and conducting regular staff training for these platforms.  
Institutions who do not prioritize their online learning offering are more likely to struggle in times like this. 
One university that has had great success in the field of online learning is New York University Shanghai. 
The university recently managed a "rapid deployment of educational technology products, like the video-conferencing platform Zoom and online course provider Coursera." 
They have now released a toolkit to help other universities transition to the online space.  
There have been some universities who found the digitalization of their processes a little more challenging.  
Countries like the United Arab Emirates and Kuwait have encouraged universities to embrace online learning as a result of the coronavirus, despite many Arab countries previously rejecting it.  
This has left many universities unprepared as "digital learning has generally been marginalized, unrecognized, and suspended in many Arab countries, whose educational systems still prefer traditional face-to-face teaching methods." 
China's 'Great Firewall' has also been a huge issue for many universities, with the University of Melbourne reporting that the firewall is "blocking popular platforms like Vimeo, OneDrive, and a raft of Google services, including YouTube, Gmail, Hangouts, Drive, Docs, and Sites." 
While remote leaning presents huge challenges, it also provides universities with the opportunity to find the solutions, which in turn will improve their online learning offerings for the future.  
2. The value of international mobility and partnerships within higher education 
Now, more than ever, the higher education industry is recognizing just how internationally interconnected the sector is.  
As borders shut to reduce the spread of the virus, international students across the globe struggled to return home to their friends and families.  
Many universities stepped up to help their students, including the University of Melbourne who offered up to $7,500 to students stranded in China to help them navigate the travel bans.  
Many study–abroad programs have been cancelled or postponed. The University of Richmond in the US, where more than 65% of students have experience with international study, were forced to "cancel all university-sponsored international travel involving students over spring break." 
Research projects, many of which act as the bond between international university partnerships, have also taken a hit as a result of the virus. 
Richard Lenski, evolutionary biologist at Michigan State University, has had to pause his 32-year experiment so that his staff and students can remain in isolation.  
While Lenski will be able to return to his research after the restrictions are lifted, the American Association for the Advancement of Science reported that "countless labs in a variety of research fields are reconsidering their planned studies, and not all projects can be easily put on ice." 
Travel bans have also paused Michael Clark's work as an astrophysicist and postdoc at Purdue University. 
He works on XENON, a project that is searching for hypothetical particles of dark matter, and planned to travel regularly to Italy to work, which he is now unable to do.  
Research Excellence Framework, the UK's system for assessing the quality of research in UK higher education institutions, recently recognized that many projects and applications will have to be put on hold.  
In a statement on their website they write: "Institutions are needing to divert staff resource to other critical areas," and that, "such activities should be prioritized without concern for the effect on REF preparations." 
With these barriers now in place, it has become abundantly clear how much the higher education industry depends on international partnerships and mobility.  
During this crisis, it's vital that universities nurture their international connections, looking out for all members of the higher education community on a global scale. 
Universities that still focus on their international partnerships and continue their relationship building during this time might find the transition back to normal operations a lot smoother.  
3. The role nature can play in the higher education experience  
Much of the advice we receive about working effectively from home involves taking regular breaks, with a proportion of these breaks best spent in the outdoors.  
As many staff and students across the globe are currently in isolation, access to the outdoors during work and study days are now limited.  
To many, this has been a catalyst for a new sense of appreciation for time spent outdoors and our connection with nature, which may not have been as valued before the restrictions were put in place.  
For staff and students who have to work and study indoors, it's important to remember the link between productivity and nature.  
Studies have shown that, "because nature captures our attention without requiring us to focus on it, looking at natural environments lets us replenish our stores of attention control." 
Sunlight can also have a significant impact on our ability to work effectively.  
According to Dr. Michael Roizen, Chief Wellness Officer at Cleveland Clinic, Ohio, "the sun works through a number of receptors in the brain to affect our mental status and alertness." 
Moderate sunlight exposure can boost your mood, improve sleep, and strengthen your immune system; all factors that can have a positive effect on productivity.  
Now that there are barriers to spending time outdoors, perhaps universities will learn to value our connection to nature and closely integrate that within the higher education experience.  
In the wake of the coronavirus outbreak, we may begin to see more universities mirroring the actions of institutions like Texas A&M University, which has over 10,000 trees on campus. 
4. The value of community  
By definition, self-isolation means staying indoors and completely avoiding physical contact with other people.  
During the coronavirus crisis, many people in the higher education sector will be isolating; away from friends, colleagues, and other members of the higher education community. 
However, studies repeatedly show that spending time with others is tied to being happier.  
The World Value Survey asked respondents hundreds of questions about their lives and found that, "in almost all countries, people who often spend time with their friends report to be happier than those who spend less time with friends." 
Seminars, socializing with friends, attending lectures, or staff meetings are all events in the university experience that involve valuable human connection. 
The social distancing restrictions currently in place in many countries across the world have reminded people of the importance of these everyday scenarios and experiences.  
It's important that your institution maintains regular communication with its staff and students during this time; updating them on the status of the situation and encouraging them to utilize digital platforms that will enable human connection.  
5. The importance of having up-to-date technology  
The coronavirus outbreak is likely to have disrupted several processes at your institution.  
Various application deadlines will have to be pushed back, staff shifts and pay may temporarily change, and university-led events are cancelled.  
While these changes may be difficult to manage, utilizing out-dated technology at your institution will make the entire process much more challenging for your university's administration staff.  
It's important to regularly review and update the technology your institution relies upon, as this will help your institution to respond more efficiently in the event of a crisis.  
Utilizing up-to-date and efficient technology will help to reduce the negative impact to your institution when university processes, such as recruitment and admissions, are disrupted. 
If you'd like to learn about how prospective international students and institutions are responding to the coronavirus, please download a free copy of our QS report: The Impact of the Coronavirus on Global Higher Education.