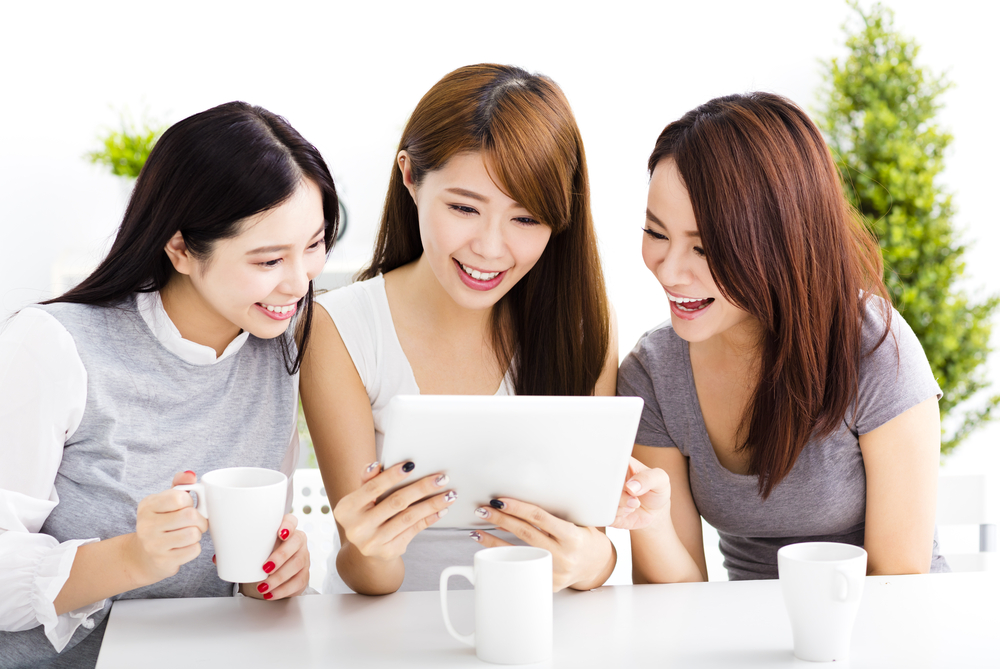 First impressions count. This is true in all areas of life, and certainly when it comes to attracting prospective students. Over the past year, we've been running focus groups with international applicants across Europe, Latin America, North America and Asia. Based on their shared experiences and views, here are five essential points to bear in mind – whether that first encounter takes place in person or online.
1. Make it personal
This should be every university recruitment professional's mantra. During our conversations with students, this point recurs again and again; the universities which leave a strong and lasting good impression are the ones that offer personalised communications.
In person: At in-person meetings such as recruitment fairs, start each conversation by asking the student a few quick questions about him/herself, and then follow up by offering relevant and targeted information. The same principle should be used when following up afterwards via email or other channels, with each communication as personalised as possible – from including individual names to outlining next steps based on the student's program and background.
Online: Consider offering prospective students the option of completing a short online form or uploading a CV, and then responding with targeted advice and information about relevant programs and next steps. This of course requires much more time than a general blanket approach – but it is likely to pay off. We've seen students rave about the rare times when they receive this level of communication from a university, and it really impacts on their level of interest.
2. Make it easy
The next golden rule: make it super easy – and quick – for prospective students to access the information they need. In every city we've visited, we've encountered widespread frustration among students struggling to find even quite basic information on university websites. Common complaints include information which is missing, ambiguous, out of date, or simply takes too long to locate. Less commonly – but still in a significant number of cases – we've found students disappointed by the level or quality of information provided during face to face meetings with university representatives.
If it's too difficult for them to quickly access the information they need – especially details of course content, costs and admission requirements – prospective students are likely to walk away. They're short on time, and they can't consider you as an option without these basic details. Even worse, they're likely to leave with a negative impression of your institution as a whole, perceiving you as disorganised, unwelcoming and even arrogant.
In person: Try to ensure you've adequately answered any questions students have, and allowed time for them to respond. If there are areas requiring follow-up, ensure this is as easy as possible for the student; let them know exactly will happen next, and what specific action they can take.
Online: Make sure all the key information prospective students need is available on your website, and that it's easy to find, with minimal clicks. This may mean reorganising your user journeys and conducting user testing to see if any gaps remain. It's also important to clearly state when information was last updated, so students can be confident about its validity. Consider adding a live chat service or 'contact us' options across the site, as an easy way for students to ask questions. Commit to providing fast and personalised responses, and use this as a way to identify remaining areas for improvement.
3. Start from their perspective
A key theme should be emerging: if you want to hook prospective students, you need to see things from their perspectives, and communicate on their terms. Our focus groups have shown that many prospective students feel there's a wide gap between them and the institutions they're considering applying to. If you can bridge this divide, you'll get their attention for sure.
In person: Make the conversation about the individual in front of you. What is s/he looking for, and why? What are they hoping to achieve after their studies? Before you launch into a memorised blurb about your institution and all its accolades, invest in listening (really listening). The time you spend listening can be just as valuable, if not more, as the time you spend talking – this will allow you to provide a more effective response on the spot, and keep refreshing your understanding of your target markets.
Online: If point #2 hasn't convinced you to invest in improving your site navigation, now's the time to reconsider. Try to view your online platforms through the eyes of potential applicants, of various study levels and backgrounds. What would prospective students most want to know, and how quickly could they get what they need? Beyond your website, consider the communication channels your target audiences are already using, and meet them there – on WeChat in China, for instance, or vKontakte in Russia.
4. Talk about employability
Information about graduate employment is no longer an add-on; it's an essential topic for the majority of today's prospective students. If you want to get them hooked, show them that employability is as much a priority for your institution as it is for them – and that you're ready to help them achieve their career goals.
In person: Again, remember to make the conversation personal – don't just 'cover' employability by spouting a few relevant statistics or pointing out your careers service. Find out what the student you're speaking to is interested in, and highlight the specific ways in which your university/program would help them reach their goals. Give examples of relevant internships or placements being undertaken by current students, or career outcomes attained by alumni.
Online: Use a combination of 'hard' data (statistics on employment rates, work placements, internship opportunities) and individual case studies, and be as specific as possible. Many students have told us they don't just want the overall employment rate. They want the statistics for specific programs, for international versus domestic students, and details of the specific sectors and roles graduates go on to. They're also keen to get as much information as possible about internships and jobs available in the local area.
5. Capture their imaginations
The real key to getting a prospective student hooked is to capture his/her imagination. Get them imagining their lives on your campus and after graduating from your program, and you've guaranteed yourself a place in their mind – and on their application shortlist.
In person: Share aspects of your own experience at the university, and the experiences of individual students you know. Describe events and places, and give prospective students an idea of what their daily life would be like – where they would live, how they would get around, what activities they could get involved in. Again, start by asking questions, and pitch your words to highlight areas likely to be of interest to the individual you're speaking to. Let your passion and energy shine through; this really is infectious.
Online: Make use of visual media around your website and on social media channels – including videos, photos and image galleries – to feed prospective students' imaginations. Make it easy for them to get a feel for life on campus by showing images of your lecture halls, labs, libraries, canteens, student halls, and student events. Provide insights through student profiles, vibrant social media groups, and short videos showcasing everything from lectures to sports tournaments.
Get all of these ingredients right, and you'll increase the chance of a first encounter becoming the first step towards an application. Further, you'll transform prospective students into some of your most effective brand ambassadors. Our conversations have shown students clearly remember both their best and worst encounters with universities – and they talk passionately about both. Make sure you're remembered for the right reasons!