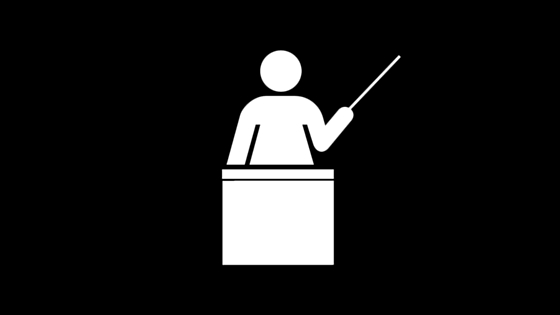 In any marketing strategy there is an aversion to coming across as too 'salesy', and there are only a certain number of ways in which you can market how great your university is without seeming boastful. So how can you promote your university brand identity without merely listing its exceptional selling points?
One of your university's most important resources is your staff – in particular, the faculty members and professors that work to make your university a success in terms of both teaching and research. They can provide you with a wealth of interesting and varied content to help promote your university brand organically.
Promoting your university brand with paid advertising
If you'd like to learn about promoting your university brand with paid advertising, you can download our recent white paper below.
Alternatively, here are the ways your staff can help to build your university brand:
1 – Promote/support their personal brand
Your staff will – hopefully – all have had varied and exciting careers, only some of which may have taken place at your university. It is therefore in their best interests to build their own personal brand and reputation, and your institution should be aiming to encourage their efforts on social media. Support those with an active social media presence by following and sharing their posts and content to your wider university audience.
In addition, provide support to those staff members that are not particularly active or present on social media, and those who are cautious about using social media. This in turn will add an extra online voice through which to promote your university brand organically. Older staff may not be as comfortable with social media as newer staff, but they have a wealth of experience, knowledge and insight that would greatly boost your brand identity when properly distributed.
Make sure their social media profiles are set up correctly and that staff members are posting to the most appropriate platforms. Remember; don't discount the power of Google+ as it is ideal for posting about the research interests and publications of individual staff members.
2 – Showcase individual research
For many of your staff, the main purpose for their being on social media will be to showcase research and findings, often with the hope of securing future support and funding. Featuring their current research on your university website and promoting their new and exciting findings across your various marketing channels therefore supports both their personal progress and the ground-breaking work your university is doing in a particular field.
3 – Share/get their opinions
Don't be afraid to encourage your staff to give their opinions, especially if it's a topic that falls under their areas of expertise. Starting a conversation online is a great way to ramp up engagement, whether initiated by using a specific hashtag on Twitter or by starting a discussion in a LinkedIn group. Retweet and share positive comments, but equally important is to engage with the less-positive comments and address all sides to a debate to create some real engagement.
Note: Be sure that staff post from their personal accounts, and ask them to clearly state that their opinions are their own and do not necessarily reflect those of your institution.
4 – Support initiatives which profile your staff
This is especially relevant for staff members that have been a part of your institution for a long time, whether these are academic-based initiatives, charities or other causes they believe in. Let staff take the lead in terms of organising events, raising awareness and promoting their cause but use your university brand and online presence to support it and promote your staff's efforts.
5 – Support departmental efforts
Segmenting your social media presence by department keeps the content that you share relevant and helps to build a stronger, more engaged following. While this will mean some added responsibility for one staff member in each department, it can help to unite the team and offers another channel through which they can promote the university, their department and their individual profiles.
6 – ALWAYS curate and promote original content
Any content produced by your university staff should be distributed across all your marketing channels. Whether this equates to papers and research published on your university website; guest blog posts on other industry-relevant websites; interviews, press mentions or other media coverage about your staff achievements.
Follow us on Twitter for more info on marketing your university brand identity.