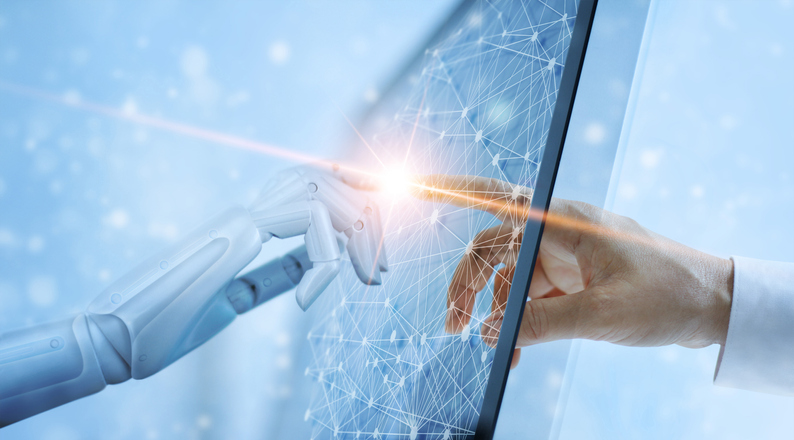 Although the effect of artificial intelligence on various industries is uncertain, it's important that universities prepare their students for any changes that may occur to the global graduate labor market.  
The advancement of technologies, such as artificial intelligence (AI), are undeniably changing the way we live and work.  
These changes are so significant and prevalent in society that we are on the verge of what some are calling the 'Fourth Industrial Revolution'.  
There is much debate on how this 'Fourth Industrial Revolution' will play out in different industries and where this will leave the employment market.  
There is no doubt that AI has already influenced certain fields that utilize human labor, such as the introduction of automated cashier systems in supermarkets, but when it comes to how AI will affect highly skilled jobs there is still a lot of uncertainty.  
As universities are focused on preparing their students for higher skilled jobs, it is vital that they consider the affects AI might have on these jobs and adapt their teachings and processes accordingly.  
A recent QS report, How Artificial Intelligence is Influencing Graduate Employability and the Global Higher Education Sector, provides valuable insight into this topic in order to prepare higher education institutions for the future.  
What do employers think? 
There is a general consensus amongst employers that AI is a threat to the graduate labor market due to its ability to perform sophisticated functions within certain industries.  
Of the employers surveyed, 67% believe that AI will provide a more cost-effective alternative to highly skilled jobs by 2030.  
The integration of AI into various industries is not always seen as a threat to highly skilled jobs, but instead an innovation that industries need to evolve with.  
It may be that in highly skilled jobs AI will be used as an aid in completing certain tasks, as opposed to removing the need for employees completely. As AI develops, it may create even more highly skilled jobs.  
In a piece written for McKinsey & Company, the authors address the limitations AI has and the subsequent need for humans to help manage these limitations.  
An example of AI and humans co-existing in the workplace is how, "companies developing self-driving car technologies are hiring hundreds of people to manually annotate hours of video feeds from prototype vehicles to help train these systems."  
For the time being, it seems that humans are still required to guide AI.  
What do students think? 
Students hold a similar view to employers with 66% of those surveyed believing AI will be capable of performing highly skilled jobs by the year 2030. 
Students in STEM subjects are already observing changes to their studies due to the impact of AI to their desired vocations, and although their role is still expansive some are feeling frustrated by this.  
Chemistry student Deepalakshmi explains: "I am seeing, especially in the analytical field, people are not able to find their place there, just because most of the work is taken by machines." 
What does all this mean for universities?  
Although there is limited certainty on how future industries will look as a result of AI, it is still important for universities to prepare for potential eventualities.  
It is the core mission of universities to provide the education needed for students to embark upon various highly skilled careers. It is therefore useful to explore which skills AI can execute, how job roles might change as a result, and how universities may need to adjust their teaching.  
Employers consider analytical/quantitative skills (48%), technical skills (45%), problem solving (32%), depth of knowledge in subject (31%), and language skills (29%) as abilities AI will be outperforming humans in by the year 2030.  
Yet they see the more interpersonal skills, like communication (16%), teamwork (13%), and creativity (12%) as less likely to be easily adopted by AI. 
For universities, it's simply a case of producing resilient and flexible graduates who are able to work alongside AI and adapt to an evolving work environment.  
For more information on how AI could impact the global higher education sector, download your free copy of the QS report: How Artificial Intelligence is Influencing Graduate Employability and the Global Higher Education Sector.