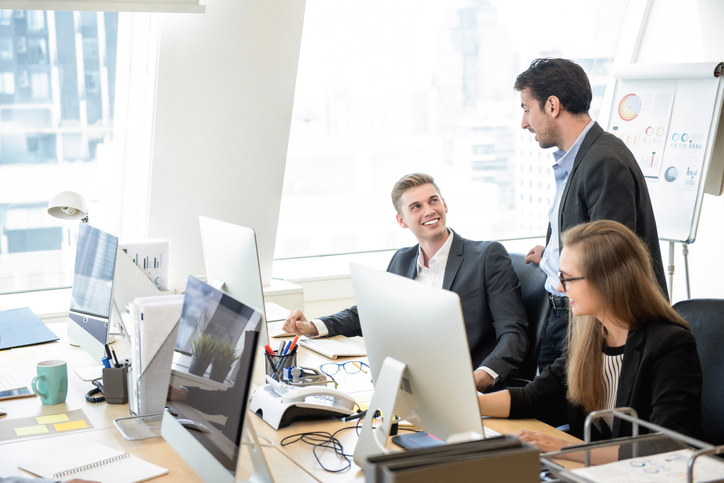 The term employability may seem like a buzzword, but it's a critical factor influencing prospective students when they consider graduate outcomes.
Graduate employability plays a key part in how prospective students make big study decisions and map out their next steps towards a career, according to the latest International Student Survey.
When analyzing the survey responses from those seeking to study in Australia, it's interesting to examine the breakdown of what students believe will make them more competitive in today's job market.
According to the 2019 International Student Survey, the top skills prospective students to Australia believe employers value most in graduates are problem solving (77%), communication skills (76%), and teamwork (75%).
This complements what we found in a recent QS Employability Skills Gap Survey, which showed that the top core skills valued by employers are communication skills (98%), problem solving (98%), teamwork (98%), adaptability (96%), and interpersonal skills (96%).
Despite this alignment in prioritizing essential soft skills, employer perception across the board is that graduates lack the ability to perform in these areas at a high standard.
For employers, it's about finding and hiring candidates with the right mix of skills to survive and thrive in the workplace.
As the expectations of students and employers evolve, how have universities adjusted programming and support to foster these programs?
There is a global widespread skills gap and the onus is on universities to distill the needs of the employer and ensure that they are clearly communicated to students.
An example of this skills gap is in relation to 'resilience', with employers giving it an importance factor score of 89, but a satisfaction score of only 57. This is concerning, as a worker who is not resilient will struggle to be flexible, adapt to change, and manage their own stress in a workplace environment.
Universities play an important role in acting as the bridge between students and employers, with the duration of a degree the perfect opportunity for universities to shape students into employable graduates.
For international students, graduate employability is an important deciding factor when choosing between courses and institutions.
Therefore, universities need to ensure that their graduates meet employers' expectations and possess the skills that organizations value.
Some of the onus is also on students to facilitate the development of these skills and abilities, empowering themselves to be job ready and flourish in their careers.
So how can universities get involved?
Given the importance of employment outcomes to prospective students and the importance of core skills to graduate employers, there are several steps that universities can take to bridge the gap:
Cultivating a supporting environment, based on the foundations of teamwork, throughout a student's degree is key. This is especially important for international students. A supporting and open environment from initial engagement will not only work to decrease feelings of cultural isolation but contribute to strengthening English-language skills.
Creating greater opportunities for group work in diverse student teams will also support the development of interpersonal communication and teamwork skills, as well as resilience and adaptability.
Openly communicating employers' expectations and highlighting this skills gap prior to graduation will assist students in correctly prioritizing their own skill development. Running internship programs and providing work experience opportunities will also expose students to environments where they will see these desired skills being put into practice.
I recently spoke to the Australian Financial Review around the need for universities to reset their expectations around what organizations are looking for in an employable graduate, read the full article here.