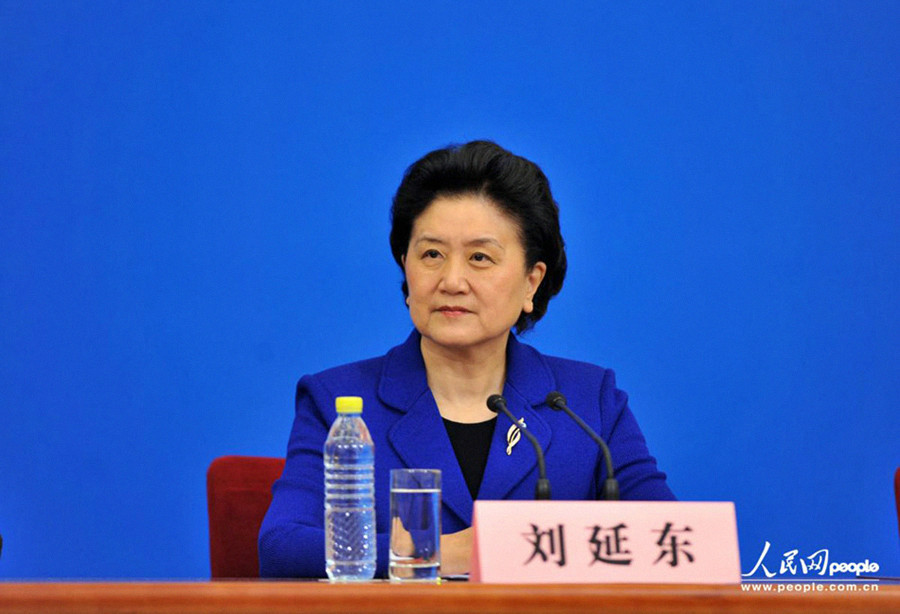 On 8th January 2016, during an important speech in the State Council of China, highlighting China's 13th Five-Year Plan on education(2016-2010) for nearly 3000 Chinese universities, Madam Liu Yandong quoted the latest QS World University Ranking results to demonstrated the international competitiveness of top Chinese universities have already been recognised globally. This makes QS the only world university ranking being endorsed by the top Chinese government leader.
A graduate of Tsinghua University, Liu's career has long been associated with Hu JinTao, China's President 2003-2013, who she has been working closely with in the Communist Youth League colleague. In 2013, she was appointed Vice Premier, second in rank, with responsibility to oversee the portfolios of health, education, and sports. Liu is the fifth-ever female Politburo member since the foundation of the PRC in 1949. Since the appointment, Madam Liu is not only the most powerful woman in the Chinese government, but also one of the most powerful in the world.
In order to achieve this ambitious goal, more than 110 "high-level" universities will be established across China in the next 5 years. Some 11 provincial regions have also come up with financial support measures, with the total amount raised close to 40 billion RMB. Shandong province said it would raise up to 5 billion RMB, while Hubei province pledged an annual investment of 1 to 2 billion RMB.
Key tasks requires to achieve those goals include focuses on student quality, innovation, international cooperation, teaching quality and so on.
The 13th Five-Year Plan of China also gives details on the students number they want to reach. For example, in 2015, the number of students receiving higher education, nine-year compulsory education, and preschool education reached 36.5 million, 140 million, and 42.7 million respectively. The Chinese government aim to increase those numbers to 38.5 million, 150 million, and 45 million by 2020. A special focus has been put on the recruitment of top international students outside China.
 In the speech of Madam Liu, 
which is published by the official website of China's State Council
, she said: "The international reputation of China's education has been growing from strength to strength. Some of the academic disciplines in China have already reached leading positions internationally. This has helped to gain invaluable experience for Chinese universities to developed themselves into top world-class universities with Chinese characteristics. The overall world university ranking of Chinese universities have been rising in recent years, with remarkable progress in academic papers published and international reputations. In 2015, there are 25 Chinese university in mainland China that has been included in the UK's QS World University Ranking Top 500. "
This major speech took place at a critical and important time for the Chinese education sector. Firstly, all the Chinese universities just finished its 12th Five Year Plan(2010-2015) and is about to start implement its next 5 year plan. Secondly, the Chinese government have not revealed details on how to allocate the next round of government funding to support all Chinese universities to implement their next 13th Five-Years Plan. Thirdly, the State Council of China aim to build more and more universities and majors which are rated as "world-class" by 2020. However, the Chinese government in the past has not made it clear which university rating systems they would adopt to evaluate the performance of Chinese Universities' global standing. The Vice Premier's speech quoting QS ranking to applaud the improvements of Chinese universities are strong recommendation for QS rankings to become one of the major benchmarks to guide China's next around of education reform.
Dr. Christina Yan Zhang, China Director, QS Intelligence Unit, said "I am completely overwhelmed by this fantastic news. China is one of the most difficult and complicated markets in the world. It is a tremendous privilege and surprise to get endorsement from China Vice Premier for our work 2 years after I joined QS. I would like to take this opportunity to thank everyone in my amazing dream team in QSIU and QS, without your amazing support, unswerving trust, and invaluable advice since day one I joined, this would never have been possible. Next step, let us continue working closely together to help 3000 Chinese universities of 37 million students to reach their true potentially in the next 5 years!"
(Dr. Christina Yan Zhang, China Director, QS Intelligence Unit, speaking at a University Presidents' Forum in China recently on the future directions for universities presidents to collaborate efficiently across borders, with top universities presidents from the UK, USA, Mexico, Thailand, Belgium, Russia and Cambodia)