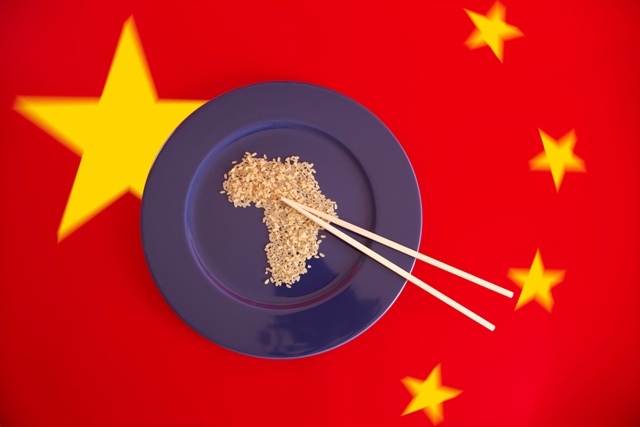 You have probably noticed a plethora of recent news stories about China's growing influence in Africa. And while many of them involve dams, mines and building roads, a surprising number seem to mention higher education.
Kenneth King, an African studies expert and emeritus professor at Edinburgh University, is fascinated by this development, and explores it in his new book China's Aid & Soft Power in Africa.
As he points out, China is far from being the only nation to use education as a route to influence in Africa. Just look at all those African universities that work in English and call their leader the vice-chancellor.

But King says that China is not looking for the same things as (say) the UK, the US or France when in builds medical schools and funds Confucius Institutes in Africa, or offers thousands of funded places for African students at Chinese universities. For example, he rejects the idea that Confucius Institutes are imposed on recipient nations or institutions. He says that they require resources from the receiving university and have to pay close attention to the local context. As he sees it, they are about cultural exchange, not political influence.
In addition, King points out that China is now outdoing even the Commonwealth in terms of the number of short-term scholarships it makes available for professionals and academics. Many of these former scholars now occupy important jobs in Africa, and China regards their success as a gain for its own soft power.
However, he also warns that the very term "soft power" is probably the wrong one when looking at Chinese education and training in Africa. It comes from concepts of European and US influence in the developing world. By contrast, China's African interventions are better regarded as more equal South-South transactions. This is true both of higher education and of more direct business deals.
And in any case, Chinese education is not well-regarded in Africa just because there is soft money to support it. As King points out, the majority of African students in China (14,000 out of 21,000) are self-funded, despite the growth in scholarships. This suggests that market forces are more important than politics or even funding in their choice of education.It also implies that at some point, China might become an importer of students, not an exporter of them. While this is not an issue which King explores, a development of this kind would be ominous for the finances of universities across the developed world.
China's Aid & Soft Power in Africa, Kenneth King, James Currey , ISBN 978-1-84701-065-0