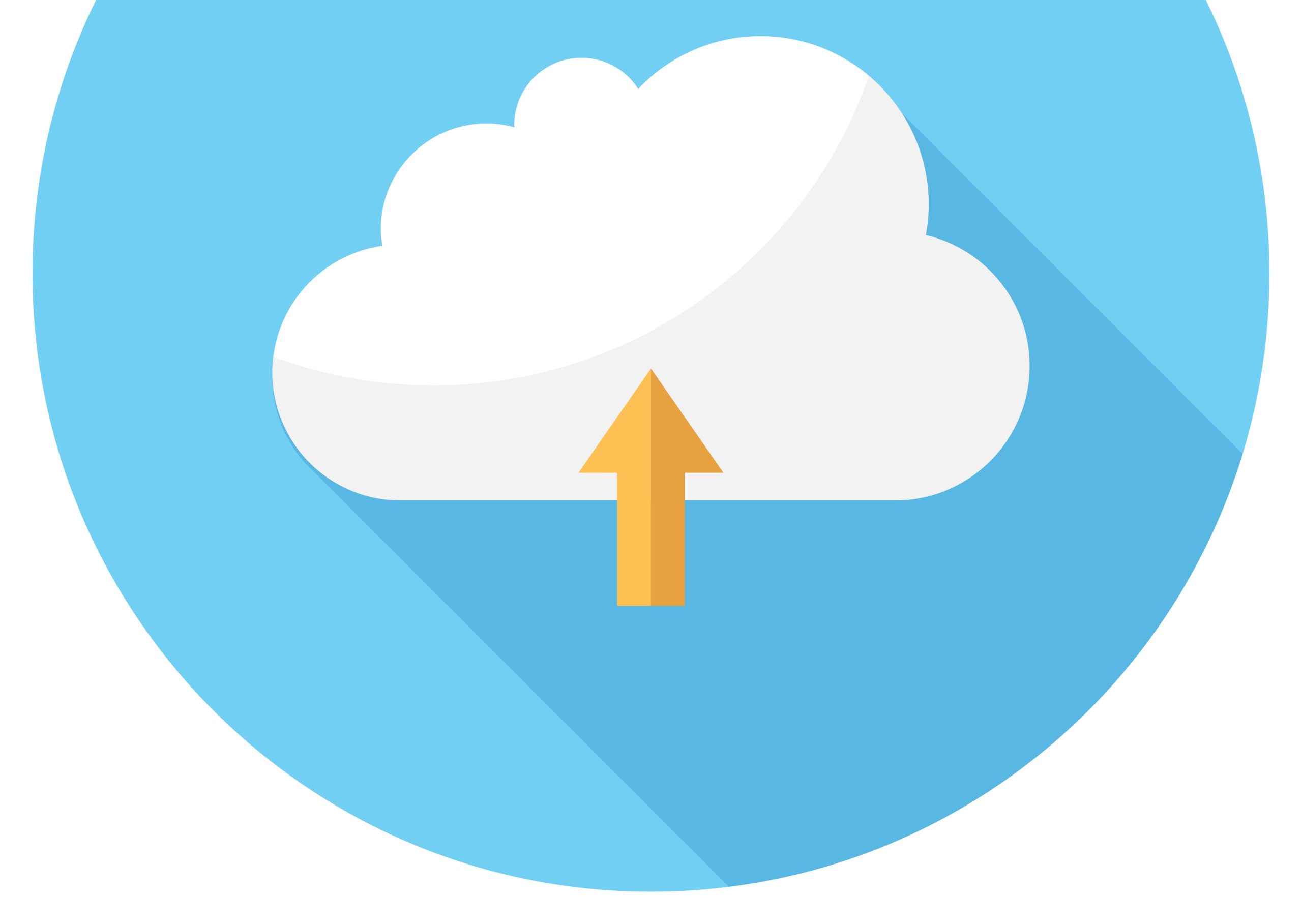 Cloud computing – the idea of combining computing resources online – is still a fairly new concept. The term was first introduced in 2006 by Google's former CEO, Eric Schmidt, and has gone on to become the standard in modern-day computing. It can come with its own set of challenges and limitations, but even so, it has significantly changed the way in which a number of organisations and universities manage their online resources.
Benefits of cloud technology
One of the main benefits of cloud technology to universities is the savings – in both time and money – that can be made. Cloud technology can eliminate the need for specialised software and hardware on individual terminals. This then allows for a greater degree of flexibility in regards to both access and scale.
Individuals are able to access information stored on 'the cloud' from wherever they have access to the internet, thus allowing professors to receive submissions while they're out of the office, and for students to be able to access lecture notes and emails during term breaks. Cloud-based technology also allows a university to scale back its accessible resources – when it finds it no longer needs them – in order to reduce costs. Cloud-based subscriptions, meanwhile, can be increased and decreased easily without the need to purchase or sell any additional equipment, such as external hard drives.
Most popular cloud technology in universities
A survey of IT and library leads in UK education, carried out by Jisc, found that the most popular use of cloud technology currently relates to student email systems. As many as 80% of respondents said they were currently using cloud technology to support their student email, and only 5% of those that didn't already have this in place said they had no plans to implement a cloud-based system in the future.
The study also found that 45% of the surveyed higher education institutions were using cloud technology for business applications, such as payroll processing and management software.
Which universities are using cloud technology?
Cloud technology has been adopted by a number of leading Australian universities, such as the. These Australian universities have turned to such products as Microsoft Cloud, Nimrod/G and iSee for the purposes of sharing both resources and research.
Three universities in the US – Purdue University, Jacksonville State University and the University of Central Florida – use a cloud-based system called Libris for organising, collaborating and sharing visual resources. Libris allows these universities to distribute images, tag them and even sell them in order to add to their revenue stream.
Cornell University uses a system called Red Cloud – a subscription-based service that provides access to virtual servers and storage on demand – and the University of Oxford has a private cloud network that is built upon VMware vSphere technology.
Universities worldwide have been quick to adopt cloud technology and real benefits have been shown to both students and staff in a relatively short space of time. The question now is how long it will take for those universities without it to start implementing cloud-based systems, and whether or not there'll be something new ready to take its place by then.
Follow us on Twitter for more insights into higher education's use of technology.