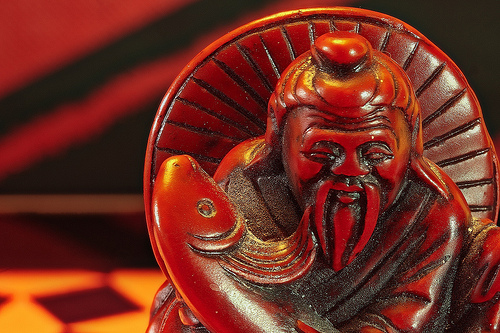 The Confucian tradition of self-improvement is helping Asian researchers to overhaul their Western counterparts in academic comparisons, a leading professor of higher education told a conference in Singapore.
Professor Simon Marginson, who is based at the Centre for the Study of Higher Education (CSHE) at the University of Melbourne, said the Confucian tradition, with its accent on education, was a "driver of achievement" that was producing a growing middle class with high aspirations across much of Asia. Average per capita incomes of more than $55,000 in Singapore and $47,000 in Hong Kong were comparable with those in leading nations in the West.
In the academic world, progress in 'post-Confucian' societies was exemplified by China's fast-growing citation rates. In chemistry, for example, the average citation rate for Chinese research had grown from 0.6 to 10.6 in only ten years.
Although the United States still accounted for half of all highly-cited research, the United Kingdom would soon be displaced from second position in this hierarchy, Professor Marginson said. "The UK is not so much slipping in absolute terms in research output, but academic power is becoming more plural."
The conference on 'World-Performing Universities' included a presentation on the QS World University Rankings and one on the Academic Ranking of World Universities. Delegates expressed a wish for a greater focus on teaching in world rankings, but accepted that reliable comparisons of teaching quality in different countries were not feasible at present.
Dr Jamil Salmi, the World Bank's former Coordinator of Tertiary Education, said there was no agreement on a single definition of world-class universities, although it was possible to determine common characteristics among the leading institutions. All had a concentration of talent among students and academics, generous resources and autonomous governance.
Dr Salmi contrasted the development of the National University of Singapore (NUS) and the University of Malaya since their separation in 1962. With superior resourcing and greater freedom of action, NUS had become a world-class university and drawn ahead in international rankings.