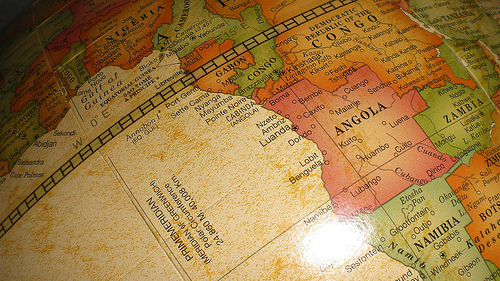 Student numbers are increasing more quickly in the developing world than in industrialised countries, but much of the growth is in vocational courses rather than university degrees, new research has demonstrated.
A report by The Research Base (www.Theresearchbase.com), a UK consultancy specialising in education and skills, shows enrolments on academic courses rising fastest in Africa, with growth there averaging 16 per cent a year. But this is dwarfed by increases of 41 per cent a year on vocational courses in South and West Asia.
In all four developing regions highlighted in the report – Latin America and the Caribbean, East Asia and the Pacific, Sub-Saharan Africa, and South and West Asia – vocational courses have seen stronger growth than their academic counterparts. Even in Sub-Saharan Africa, which has seen most growth in degrees and other academic courses, this has been outpaced by increases of 20 per cent a year in vocational courses.
Matilda Gosling, managing director of The Research Base, says: "This rapid growth means that these nations are building up their skills base and their ability to sustain economic growth. The economic crisis has been less severe for the developing world, and there are clear benefits for individuals and for nations in having a more educated population. Over the past five years and across the world, there is a clear correlation between economic growth and growing student numbers."
The report uses a combination of data from UNESCO, the World Bank, the UN Development Programme and other sources. They show that while the developing world is continuing to focus on expanding post-school education as a tool of economic growth and social cohesion, participation is stagnating, or even dropping in some more developed nations.
Central and Eastern Europe have seen a decline of 1 per cent a year in academic enrolments and a drop of 4 per cent a year in the number of vocational students over the period 2005-10. North America and Europe have seen continued growth in academic student numbers, fuelled partly by international recruitment from outside those regions, but vocational numbers have been static.
The report says there is a clear link between economic growth and the number of students over the age of 16, particularly on vocational courses. But causality remains a matter if dispute, with some economists arguing that more young people become students in times of economic success, rather than actually bring about growth.
Politicians in many countries have tried to encourage more students to take vocational courses, rather than degrees – often as a response to rising graduate unemployment. But the generally higher status of university education and its long-established reputation as a route to prosperity has made families reluctant to heed this advice.
The Research Base report argues that too little attention has been paid to vocational education in major international studies. The authors conclude: "It is likely that developing countries are seeing growing student numbers because there are clear returns to education, especially in vocational education and training, which challenges much of the previous research in this area. In contrast, the developed world has seen increasingly diminishing returns to education, meaning that student numbers are static and, in some cases, falling."