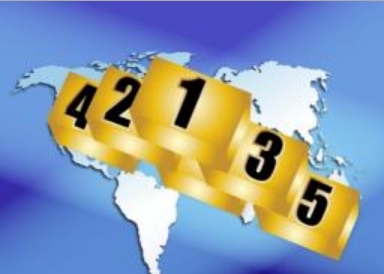 This year's QS World University Rankings by Subject cover a record 29 disciplines, and the headline figure tells a familiar story.
MIT and Harvard underline their place at the forefront of global academia in a range of fields, topping the tables in 11 disciplines apiece, with fellow US institution Stanford University taking 3 top spots.
The remaining number-one positions are occupied by the UK's leading universities, Oxford (top in geography, history and philosophy) and Cambridge (English language and literature).
However, while the leading institutions from the US and UK underline their consistency across the spectrum of academic endeavor, these rankings are notable above all, for the number of world-class departments they reveal at institutions less accustomed to the upper echelons of global rankings.
University rankings: diverse range of countries
Universities from a total of 17 different countries make the top 20 in at least one discipline, spanning five continents: the US, UK, Australia, Canada, Switzerland, Italy, France, Germany, Netherlands, Ireland, Sweden, China, Singapore, Hong Kong, Korea, Japan and Brazil.
For prospective students this shows that world-class programs are on offer worldwide, and not just in the handful of big, famous universities that perennially make the top ten in overall exercises, such as the QS World University Rankings.
Universities in different regions display particular strengths in these rankings, many of them relating to historical educational cultures and the ways in which different discipline areas have been prioritized as part of governmental policy.
For example, the tradition of liberal arts education in the US and UK is well established, and it is little surprise to see them dominating subjects such as history, philosophy, English literature and law.
Anglophone universities also have an obvious advantage here deriving from the global reach of the language (more pronounced in essay-based subjects), and the fact that many of the major journals in these disciplines are published in English.
Put simply, if you are an academic in the arts and humanities writing in English, your work stands a better chance of being widely read and cited outside of your own country than if you are publishing in Hungarian or Korean.
University rankings: science and technology disciplines
Yet in science and technology disciplines, the global spread of universities represented at the top of the tables is notably more diverse.
This reflects the position of these disciplines at the epicenter of global competition, with governments around the world competing to increase their research performance.
The success of many countries in science and technological disciplines follows identifiable government policies. In Germany, for example, the Excellence Initiative has channeled greater resources into scientific research at its leading universities, notably 11 handpicked 'universities of excellence'.
The encouraging performance of these institutions is testament to this drive to increase productivity.
A total of 14 German universities make the top 50 in at least one subject, led by Ludwig-Maximilians-Universität München, which ranks 12th in the world for physics, placing it fifth in Europe.
Other excellent performances in physics come from Swiss sister institutions ETH Zurich and Ecole Polytechnique Federale de Lausanne, both of which make the top ten.
University rankings: continued growth of Asian institutions
However, perhaps the most concerted drive to increase innovation and stimulate knowledge-based economic growth through scientific research has come from Asia.
China doubled its main scientific research budget between 2009 and 2011, and production of published research papers rose from just under 200,000 in 2006 to more than 330,000 in 2010.
Similar investments have been made in Hong Kong, as well as in countries such as Singapore and Korea, whose proportionate spending on higher education is among the highest in the world.
India has ambitious plans of its own, and is grooming its Indian Institutes of Technology to become global centers of excellence in the coming years.
It is far too early to start predicting that Asian universities will eclipse those of the West any time soon.
However, these rankings demonstrate the progress that Asia has made in science and technology disciplines to a far greater extent than is possible in the overall QS World University Rankings.
Asia accounts for around a quarter of leading institutions in engineering, mathematics, chemistry, and material sciences.
University of Tokyo ranks 2nd in civil engineering, while National University of Singapore, Peking University, Hong Kong University and Kyoto University all make the top ten in at least one discipline.
China flexes its muscle with 17 top-30 rankings, while India records its best ever positions in QS rankings, with Indian Institute of Technology Delhi and Indian Institute of Technology Bombay ranking 30th in the world for civil and electrical engineering respectively. An unprecedented 13 Indian universities feature in the top 200 in at least one subject.