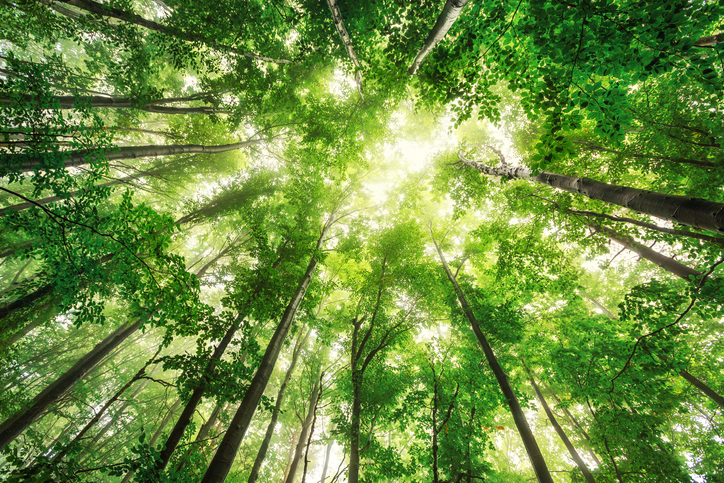 The United Nations' 2030 Agenda for Sustainable Development requires a global, collaborative effort and the higher education sector has an important part to play. 
Since their introduction in 2015, the 2030 United Nations (UN) Sustainable Development Goals (SDGs) have been readily discussed across a range of professional fields, including the tertiary education sector.
The ongoing debate around how universities can benefit from engaging in the SDGs, and actively contribute to this mandate, has occupied academics and researchers for the past few years.
As we get closer to the 2030 SDG agenda, it has become clear that achieving the UN SDGs is far from possible without the education sector's significant involvement in the cause.
Education for Sustainable Development (EDS) has been recognized as an integral contributor to achieving several SDGs.
This has been particularly evident in the fourth SDG, which advocates for: "inclusive and equitable quality education and lifelong opportunities for all."
However, academic institutions have a much broader responsibility and role to play to reach the wide-ranging SDGs.
If you skim through the SDGs, you'll be able to immediately recognize that specific goals such as; Goal 9: Industry, infrastructure and innovation; Goal 12: Responsible production and consumption; and Goal 13: Climate Action, cannot possibly be achieved without the mindful and positive influence of higher education institutions.
How can universities contribute to the success of the SDGs?
The ultimate function of an academic institution is to provide youth with quality education.
Therefore, universities play an essential role in teaching the younger generation about the wide spectrum of social, economic and environmental global challenges the world is currently facing.
Moreover, as universities tend to hold a "position of neutral and trusted stakeholders within society," they have the responsibility to advocate the importance of SDGs and play their part in fulfilling the SDGs in the following ways:
Research: Provide research knowledge, innovations and solutions towards achieving the SDGs. As universities tend to receive private and public research funds to directly and/or indirectly solve world issues, universities are responsible for providing the in-depth academic and vocational training needed to achieve the SDGs.
Institutional culture: Advocate for faculty members to help students set up clubs, networks, campaigns and projects to promote the importance of being an active member of society. Students need to take an active role in co-creating their own learning environment and recognizing opportunities to help attain the SDGs.
External leadership: Universities are responsible for raising awareness about the SDGs, whether through public lectures, community events or forums. Universities need to collaborate with other institutions and work with policymakers and leaders to identify problems and potential solutions to create a more sustainable, inclusive and innovative world.
How would your university benefit from actively engaging in SDGs?
Undoubtedly, universities can massively benefit from engaging in SDGs. Here's why:
Building impactful and inclusive networks: Global collaborations between various external stakeholders such as governments, NGOs, leaders, local communities and youth groups have illustrated the sheer importance of providing a platform to converse, and more importantly act together, to positively impact the local and global wellbeing.
Reshaping incentives: More and more, universities are re-thinking their global role in the 21st century. After being increasingly faced with criticism for elitist practices, institutions have turned their attention to serving the public good. This global reiterate is one that cannot be ignored if academic institutions want to be perceived as forward thinking.
Preparing public-mindful leaders: Universities are powerful institutions that encompass various goals, but the main objective of an academic institution is to teach. Learning inside the classroom isn't enough to ensure graduates can make a real influence in the world. Competitive academic institutions produce graduates that can translate what they've learnt in books to real-world applications. Universities can refer to the SDGs as "a universally agreed organizing structure for a university," to guide students towards a universally global mindset.
Education for Sustainable Development (EDS) is a two-way street. It is evident that the UN's SDGs are ambitious and difficult to attain without an education sector that empowers future leaders to make responsible decisions that positively contribute to economic viability, environmental integrity and societal growth.
Similarly, universities that refrain from participating in issues that relate to growth in human and social capital will undoubtably be left behind.
If universities want to stay at the top of their game, being an inclusive, active contributor to this global cause is essential.
Being an internationally recognized organization in the higher education sector, QS has been mindful of establishing products that measure academic institutions' efforts towards SDGs.
One project that looks at the universities' social responsibilities is the QS Stars rating system. Universities are assessed on aspects such as 'water/energy conservation programs, recycling programs, community investment charity work' and more.
If your institution would like to highlight its contributions to the SDGs, sign up now.