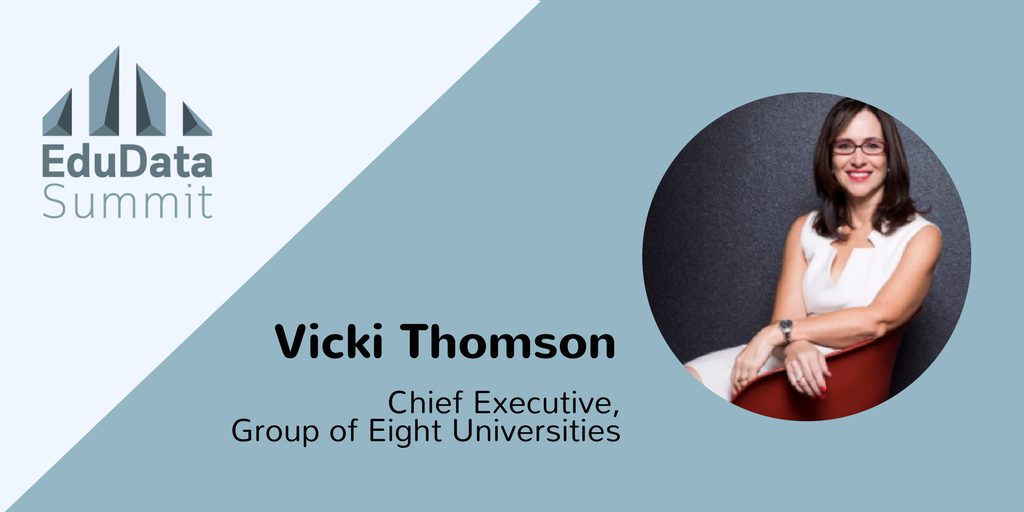 The 2018 EduData Summit will be taking place on the 18th to 19th June in Boston, showcasing how cutting-edge Intelligence and Analytics can benefit universities.
The list of guest speakers this year has been composed of highly respected individuals from key organizations in the higher education sector, whose strategic input and expertise helps to drive, influence and inspire fellow professionals and respective institutions.
This year, we are pleased to introduce…
[fusion_builder_row_inner][fusion_builder_column_inner type="1_1″ layout="1_2″ spacing="" center_content="no" hover_type="none" link="" min_height="" hide_on_mobile="small-visibility,medium-visibility,large-visibility" class="" id="" background_color="" background_image="" background_position="left top" background_repeat="no-repeat" border_size="0″ border_color="" border_style="solid" padding_top="" padding_right="" padding_bottom="" padding_left="" dimension_margin="" animation_type="" animation_direction="left" animation_speed="0.3″ animation_offset="" last="no" border_position="all"]
Vicki Thomson
Chief Executive, Group of Eight Universities
Vicki Thomson has worked in Australia's university sector for 16 years championing its role as integral to the success of our nation and its people. She strongly believes that you don't have to have gone to university to benefit from all that a university has to offer.
[/fusion_builder_column_inner][/fusion_builder_row_inner]
She is currently the Chief Executive of the Group of Eight Universities taking up the role in January 2015 and prior to this role she was Executive Director of the Australian Technology Network of Universities (ATN).
Ms. Thomson's diverse background covers print and electronic journalism, politics and issues management. She has an extensive media, political and policy background and was Chief of Staff to a South Australian Premier.
[fusion_testimonials design="classic" backgroundcolor="" textcolor="" random="" hide_on_mobile="small-visibility,medium-visibility,large-visibility" class="" id=""][fusion_testimonial name="Vicki Thomson" avatar="female" image="" image_border_radius="" company="Chief Executive, Group of Eight Universities " link="" target="_self"]
Australian universities are held hostage by Government re data that actually does not exist. Political/Budget decisions are being taken – or being threatened to be taken – purporting to be backed in by non-existent data or mischievous misuse of data.
As one example, there is the demand for openness re the cost of teaching individual courses in isolation – but the data is still being formulated and with the current need for cross-subsidization of research such data must be contextual as it relates to Government funding decisions.
[/fusion_testimonial][/fusion_testimonials]
–
–
Vicki will be citing her take on the Policy and Political Mercy of "Fake Data" in the Australian University Sector on Monday morning – June 18th. Take a look at the full agenda here. 
Join the world's premium forum for data-driven educators. Register for this year's EduData Summit today.