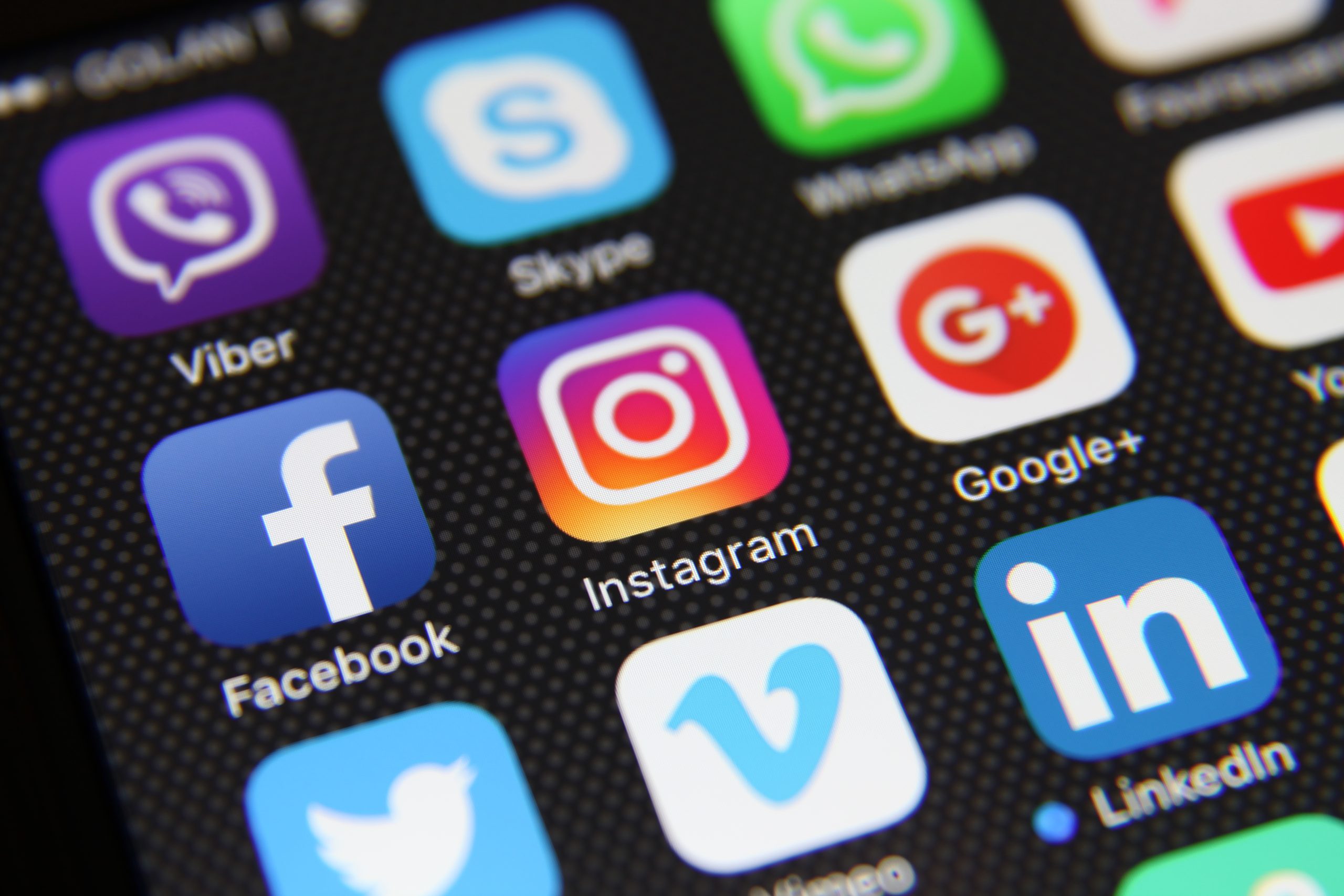 It is vital that universities and business schools have a social media presence. 
Time to settle into 2018 has passed and there appears to be no discontinuation in the growth of social media that has been so apparent this decade. By the end of this year, it is predicted that 39.96 million people in the UK will be using social media. 
Institutions of higher education can no longer neglect their social media strategies and need to recognize the potential exposure it represents. There are studies that illustrate this growth in 2018 already.
photo credit: rosemcgrory.co.uk This bar graph shows that over 70% of 16-22-year olds in the UK use Facebook. For universities and business schools, this would represent their undergrad and possibly even postgrad target audience. This age range is the 2nd most active on average.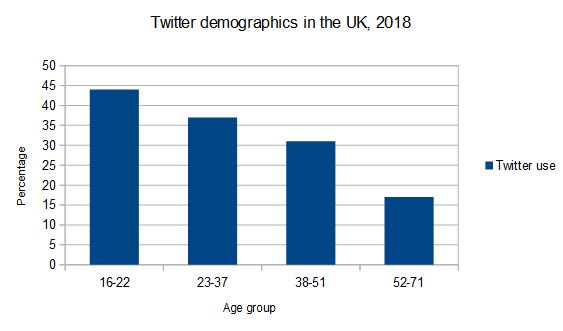 photo credit: rosemcgrory.co.uk On the other hand,  Twitter use was at it's highest for 16-22 year olds. It was 8% more, at 44%, than the 2nd highest demographic 23-37. The later represents a much wider age range too. 
So now that we have a good idea of the proportion of our target audience using social media, how do we go about leveraging these high numbers to engage with them?
We have put together a list of successful social media campaigns in higher education.
Twitter: Massachusetts Institute of Technology 
MIT have acquired a following on Twitter just short of 1 million users. More an example of a social media strategy rather than campaign, MIT focus on what they do best- producing intriguing features on the latest scientific discoveries. Their twitter feed demonstrates pride in their history, with relevant posts on old newspaper articles or recollections of influencers in the industry who studied at the university. Their posts are engaging and even incorporate playful gifs now and again to avoid their feed being dominated by blog images.
Facebook: Baylor University 
Baylor University now has over 200,000 likes and 196,000 followers on Facebook.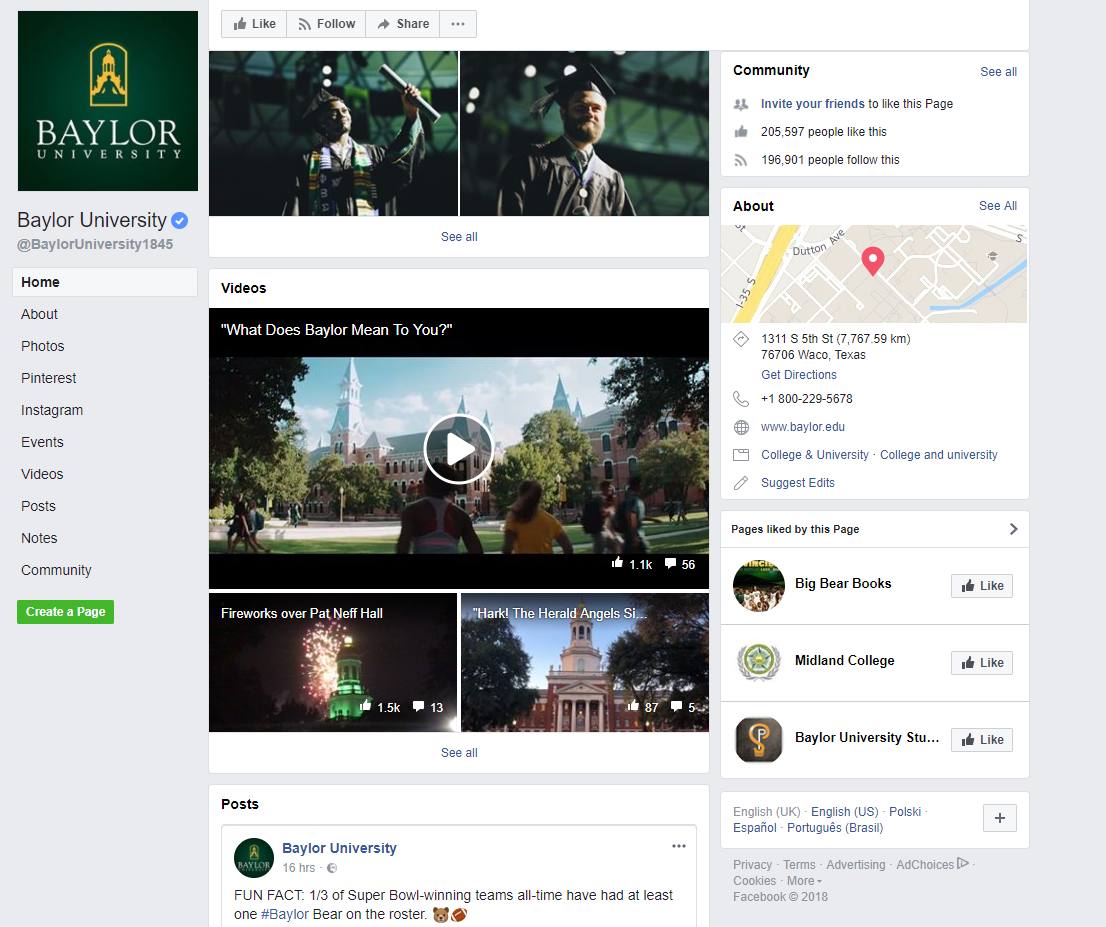 – 
According to a 2016 study by Engagement Labs, Baylor has the very top Facebook presence out of all U.S colleges and universities. The school has a "#BearsofBaylor" hashtag campaign, that highlights individual students and their beneficial experiences at the university.
Snapchat: Loughborough University 
Given it's growing popularity, it is no surprise that universities are coming up with Snapchat campaigns. Geofilters provide a great marketing outlet for institutions, as it allows students to put an overlay on their 'snaps' depending on if they're within the required geographical location. #LboroughOpenDay is a perfect example of a campaign that leveraged this feature on Snapchat.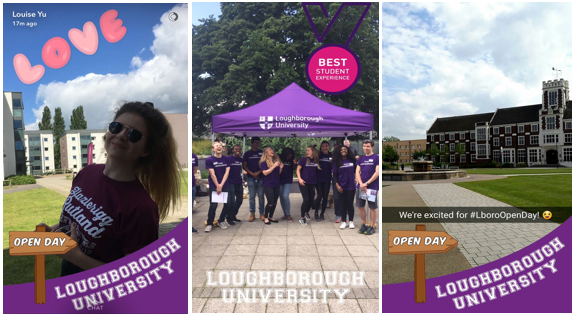 –
Loughborough University used Geofilters during it's Open Day and Graduation, allowing prospectives and graduates to share their first and last university experiences respectively with friends and family. This feature is a great way to extend your reach, as it instigates user-generated content that is shared online and with your institution's branding. The hashtag campaigns that come with it increase the chances of trending on other platforms- most notably Twitter.
Instagram: University of California, Los Angeles 
–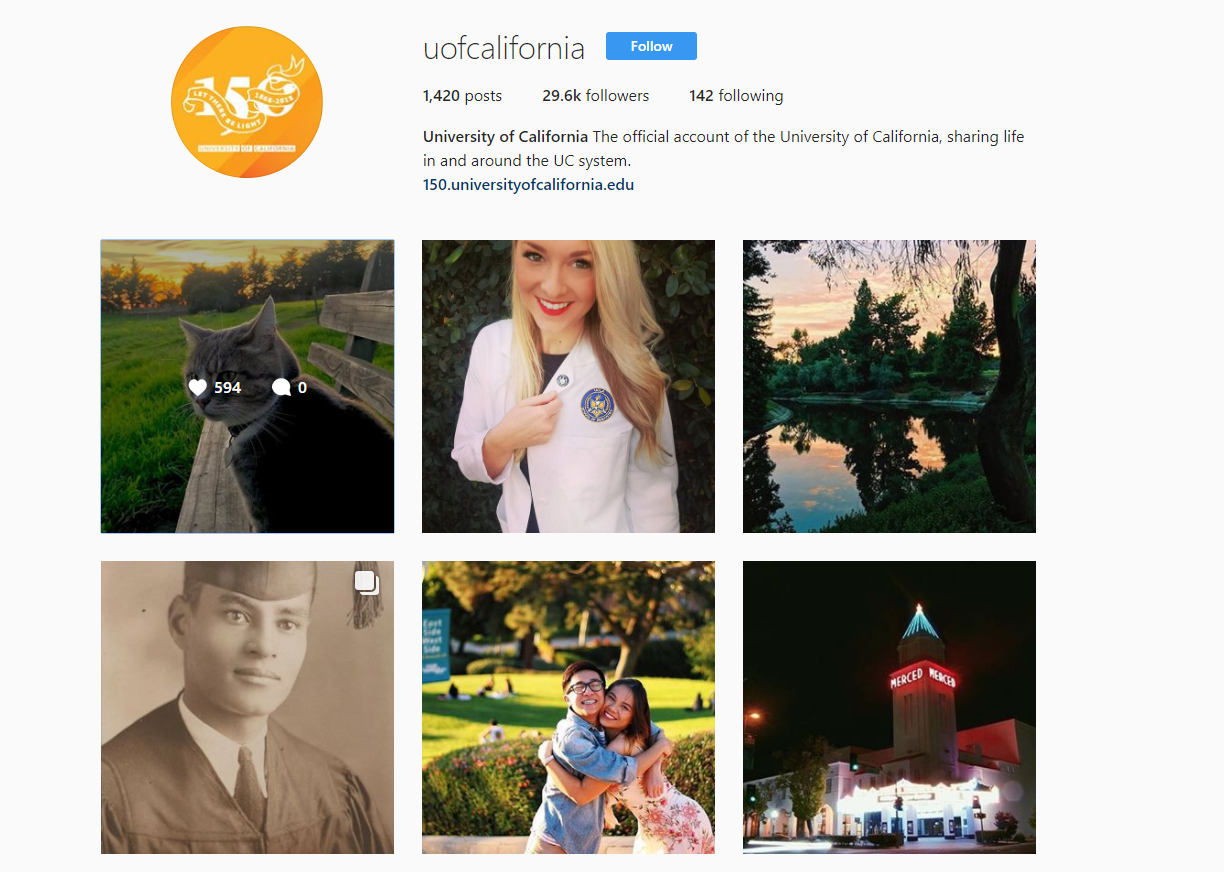 –
The University of California have executed a brilliantly innovative strategy for Instagram. The content posted on the account is visually pleasing and relevant. Their feed mainly consists of artistic and creative photography that regularly attracts attention and engagement on Instagram. They really have identified a gap in the higher educational market. As a result, the university is approaching 30,000 followers and averages over 500 likes per post.
How does your social media presence compare? 
Hopefully some of those examples can help spark your social media strategy and improve your engagement with both prospective and current students. As illustrated, it is important to do sufficient research to establish what works for each specific platform. Happy planning for the rest of 2018.
If you would like to know the best social media platforms to use at your institution and what content suits which medium best…
Download our White Paper 'Social Media in Higher Education: Best Practice' today.