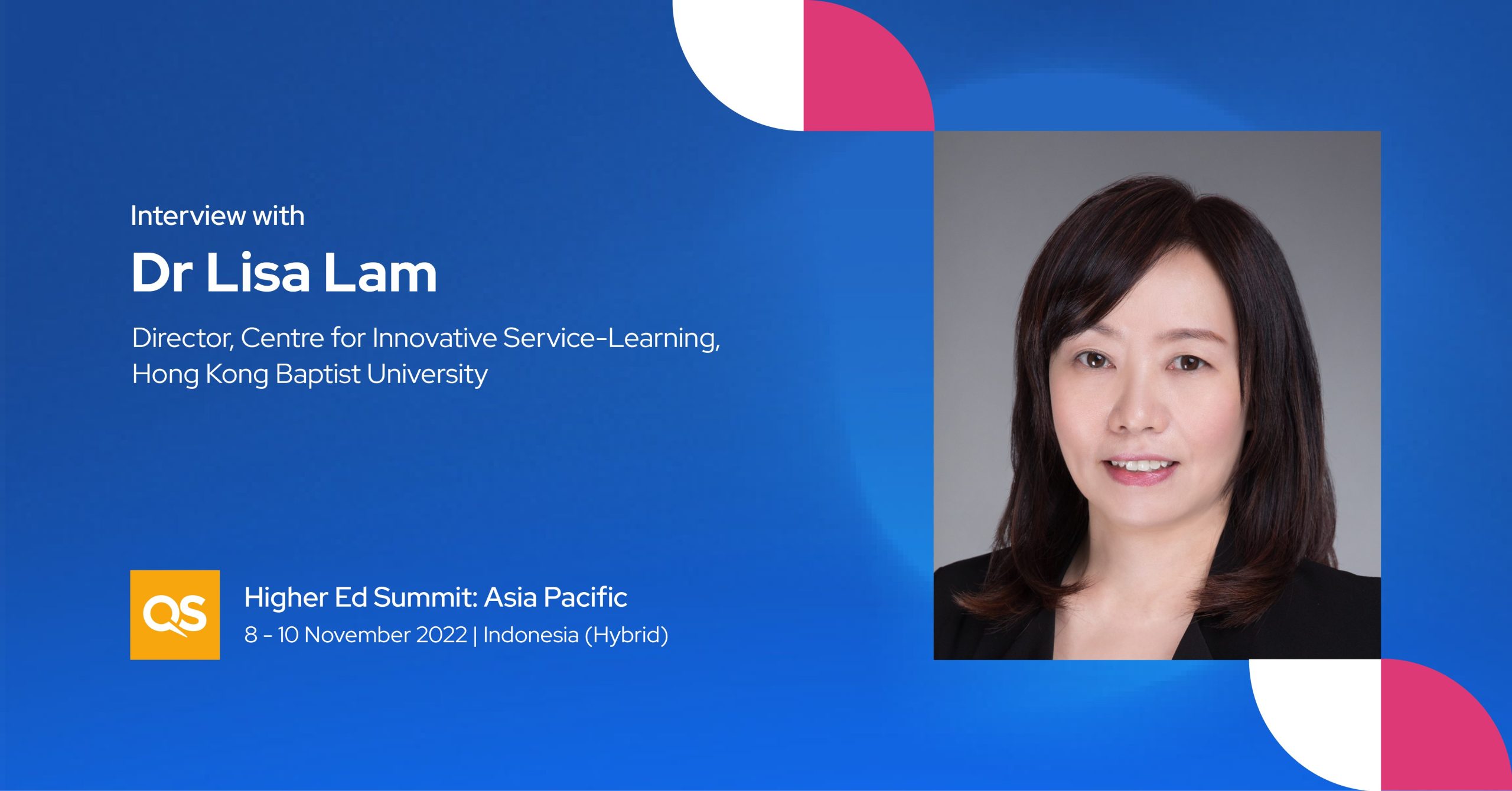 At this year's QS Higher Ed Summit: Asia Pacific, November 8-10, we will be reflecting on the challenges and opportunities facing institutions in the Asia-Pacific region, including the move from conventional examinations to authentic assessment.
What is authentic assessment?
An authentic assessment is one that requires students to apply what they've learned in a new, complex circumstance or situation. This form of examination evokes the idea of using creative learning experiences to test students' skills and knowledge in realistic situations to replicate the contexts in which adults are tested in the workplace, civic engagement and personal life.
Conversations are taking place throughout the higher education sector about whether, in this ever-evolving world, traditional examinations are the most optimal way to accurately assess the skills of all students. Exams are already becoming less conventional in universities, in part catalysed by the pandemic.
Consider, for example, the award-winning Borderless Learning at Taylors University, Malaysia. Developed by Dr Kandappan Balasubramanian, this integrated learning assessment allows students to develop 21st-century competencies, skills and resilience in a collaborative and engaging learning environment with the help of AI.
According to Dr Kandappan Balasubramanian, these technologies were created with a particular goal in mind: "To give back my students what I felt had been lacking in equipping them for the future and developing them to be more socially responsible."
To enable better engagement via active and critical learning, a wide range of effective learning methods are being considered across the education landscape.
The QS International Students Survey 2022 queried over 9,000 prospective international students interested in studying in the Asia-Pacific region. The results revealed that, of the five key factors that were important to respondents when choosing a university, over 53% selected a university that offers excellent teaching qualities. This highlights the value that higher education institutions in the Asia-Pacific region can gain from refining their teaching – assessments included.
As innovative evaluation approaches emerge, are traditional assessment methods still relevant?
To investigate this matter further, we spoke to Dr Lisa Lam who is Director of the Centre for Innovative Service-Learning at Hong Kong Baptist University – also moderating 'Panel Discussion: New School Education (Innovation)' at QS Higher Ed Summit: Asia-Pacific.
Register for the QS Higher Ed Summit: Asia Pacific
1. What does 'authentic assessment' mean to you and how do you feel students will benefit from the step away from conventional exams?
I strongly believe in the importance of relevance and relatability in learning and teaching, and authentic assessment is a way to achieve this.  My experience in service-learning and transdisciplinary solution-based learning has shown me that when students are guided to apply their knowledge and skillsets to address real-world issues and situations, their relationship with learning and knowledge changes – they feel the impact and hence the importance of their learning directly and become more engaged. The real-world contexts also enable students to understand the complexity of social issues, re-examine their own assumptions and recognise the needs and perspectives of different social groups.  All these require diverse techniques and qualities, such as higher-order thinking and questioning skills, transdisciplinary understanding, critical and creative thinking, open-mindedness, etc. The realisation of one's power, however limited, to transform empathy into actions and do something for the benefit of others and the community is empowering and lifechanging.  
2. Through your own experience, do you feel institutions in the Asia-Pacific region have been, or will be, receptive to emerging methods of learning and assessment? 
Definitely! Although exams are still core to many institutions, there is a clear trend in adopting new methods of learning and assessment. Some might see the new or revised methods of learning and assessment as temporary measures to tackle the pandemic, but the pandemic has impelled us to rethink our world and our education systems and alter the way we teach and learn. We are prompted to see the urgency in addressing the fast-changing and complicated challenges of the global world and to rethink our positions; during which, despite all the difficulties, we see the potential and possibilities of new modes of learning and teaching and, very importantly, our own resilience, determination and creativity to adapt and reinvent. 
For example, my university has just launched four new transdisciplinary undergraduate programmes this year, in which credit-bearing service-learning courses and experiential learning courses that embrace authentic assessment, community partnership and co-creation, will be the key component to future-proofing our students. One of them, Bachelor of Arts, Science and Technology (Personalised Pathway), is truly novel in Hong Kong – students will chart their scope of study and design their own pathways under the guidance of professors. I expect that there will be more cross-institutional, cross-geographical, cross-cultural and cross-discipline collaborations in the future. 
3. Given the pressing issues that face younger generations, what is the importance of institutions adopting pedagogies that foster active and critical learning? 
Institutions are key players in driving the creation of knowledge and thinking skills. It is our duty, as educators, to explore, develop and evaluate pedagogies that will prepare young minds to tackle the constantly changing needs of the world.  New challenges require new ways of seeing, thinking and doing things, especially in face of the fast development of new technologies.  
We have all experienced first-hand how the pandemic is not simply a health crisis and requires creative collaboration and use of tech and data across all levels and sectors. Many studies have shown that there will be major shifts in the global workforce in the near future – from the role of big data and automation to the fast emergence of new-and-not-yet-known jobs, etc. All these point to the importance of equipping our students with, not just classroom knowledge, but also qualities such as multiple literacies, open-mindedness and critical thinking. Enabling our students to be active and critical learners means that they would be able to exercise good, autonomous judgment as to what and how to learn (and unlearn!) and become responsible and responsive global citizens. 
4. With different means of accessing education across the regions, how do institutions ensure they give all students the chance to demonstrate competency in assessments?
This question touches on an important issue: education equity.  The sudden turn to virtual learning and teaching during the pandemic has aggravated many of the existing difficulties that marginalised social groups are facing, such as no or poor digital resources and access, undesirable learning spaces at home etc. To accommodate the different needs of students, institutional guidance and support, combined with cross-sector collaboration, is crucial.  For example, my university has enabled closer collaboration across faculties and student-support units to bring everyone together, coupled with infrastructural and education technology development, clear guidelines and ongoing training on student engagement and alternative assessments.  
My Centre also received support to pilot a scheme in which we directly involved our community partners, from the very start, to develop virtual credit-bearing service-learning courses to ensure relevance to all stakeholders during the crisis. All these should not be seen as contingency measures only; we should reflect on and learn from our own experiences and continue to explore ways to close learning gaps and ensure opportunities for all.
5. In terms of learning and assessments, what advice would you give to higher education institutions in the Asia-Pacific region to better prepare for future events that significantly disrupts the higher education sector?
Be humble, honest and really learn from this global crisis. The pandemic has challenged a lot of our established assumptions about learning, teaching and assessment, yet it has also enabled us to see possibilities and promises of change. We need to study the outcomes and impact of our actions and continue to build capacity through innovating not only learning and teaching but also institutional systems, policies and practices – future-proofing no longer means building stability but the ability to embrace and respond to changes responsively and responsibly.  Education for change, transdisciplinary pursuit of knowledge and community engagement are some of the ways for us to learn to stay open and reflective and build empathy and resilience. Also, let's encourage and make good use of cross-institutional, cross-cultural and cross-sector dialogues and connections such as this summit where we can exchange knowledge, experience and build partnership and solidarity. 
Join us as we explore this topic and more, at this year's QS Higher Ed Summit: Asia-Pacific, 'The Next Big Thing: Addressing new opportunities and existing challenges in APAC higher ed', taking place virtually and in person at InterContinental Jakarta Pondok Indah, Indonesia 8-10 November 2022.  
For more information on how to register: