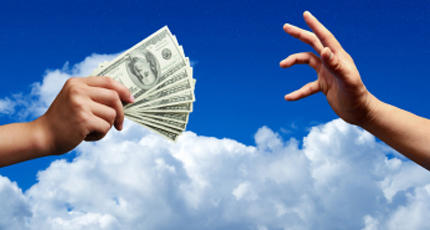 The Association of Graduate Recruiters(AGR) is an employer-led membership organisation, whose goal is to ensure that all member organisations can recruit and develop the best student talent for their needs and the needs of the UK economy.
With a diverse network of over 700 members, they work closely with employers, the education sector, and supplier partners to represent big employers in the UK.
They invited me to contribute to a special piece on their magazine on the latest IT used in the world of graduate recruitment: Graduate Recruiter. This magazine is published every two months, and is considered as "an essential guide to the latest developments and innovations in graduate recruitment".The article is published in the October issue of 2014. Here is the original article submit.
You can read the online version of the magazine here.
It is on page 28-29. Here is a scanned view of the two pages here.

Employers Global Salary Trends
By Ms. Susan Gatuguta Gitau, Analyst & Project Manager;
& Dr. Christina Yan Zhang, China Director QS Intelligence Unit
The QS Global Employer Survey has been running for the past ten years. In 2014, nearly 29,000 employers from 24 main industries in 134 countries completed the survey, providing invaluable data for the Employer Reputation component of the QS World University Rankings® as well as strategic insight into current recruiter trends.
The value of basic compensation offered by employers in Eastern Europe and Latin America falls below $20,000 per annum. This outcome is mirrored by the findings from the Global Cost of Talent Index from Universum. Students from some countries within these respective regions displayed low salary expectations. The Asia Pacific, Western Europe and US & Canada compensation is valued above the global average while Africa & Middle East falls 5% below the global average.
Chart 1 – Average graduate compensation offered by national, regional and global recruiters
The global average salary has steadily increased since 2011 signalling a steady recovery from the deep global recession. The fastest rate of growth was experienced in 2012, this, symptomatic in the uptake of confidence in the global economy.
Chart 2 – Global average salary in US dollars (USD)
Northern European employers are seen to offer the highest compensation on the whole, with Denmark and Norway offering the highest salaries. Southern Europe, by contrast, draws the lowest salaries. Countries classified within this sub region i.e. Cyprus, Greece, Italy, Malta, Spain and Turkey have fared poorly in the global recession and are laden with heavy government debt that has had a domino effect on business viability, at the local and national level. Switzerland ($92,550) offers the highest salaries in Western Europe with Swiss respondents displaying a greater preference for Masters Candidates. Swiss employers, furthermore, display steady year on year compensation.
Chart 3 – Average salary in Western Europe
Australasian employers (Australia and New Zealand) offer the highest salaries in the Asia Pacific region, approximately$19,000 above the regional average. According to the Australian Graduate Survey, the median starting salary for new bachelor degree graduates aged less than 25 and in their first full-time employment in Australia is AUD $52,450 . At $11,230, Central Asia (Azerbaijan, Kazakhstan and Kyrgyzstan) falls far below the regional average salary.
Chart 4 – Average salary in Asia Pacific
Comparing local and international employer compensation
The gap between domestic and multinational recruiters is most significant in the Asia Pacific at 27%, equating to a shortfall of $10,000. Comparatively, Western Europe boasts the narrowest gap with local pay at 6% less than their intentional counterparts. Eastern European domestic recruiters exhibit the second highest pay gap at 20% below international recruiters.
Globally, a 35% gap exists between domestic and international employers – however this gap is seen to shrink over time. Multinational companies coordinate recruitment on a global level, and do not want to drive top candidates away from key geographies because of a salary differential. As international companies set up operations in emerging markets, they are increasingly willing to pay more for candidates who they see as critical to establishing a foothold in each region. Over time, it is likely that differentials with local companies will diminish, as they respond by trying to attract talent for equivalent positions globally with more competitive salaries and bonuses.
Chart 5 – Salary differentials between local and multinational employers by region
Salaries by industry
The Pharmaceutical sector is the highest paying sector with an average salary of $34,880 and offers the highest average Postgraduate salary at $40,590 (offered by national, regional and global employers). It is the financial industry, who follows a close second in terms of postgraduate salaries, whilst leading with the highest Undergraduate salaries at $31,690. The average starting salary for the Pharmaceutical sector, at $31,570, a mere $120 behind.
In comparison to postgraduate candidates, the highest compensation gap exists in Pharmaceuticals at 29%. A postgraduate degree is equally a favourable option in Consulting, Finance and Other industries, all of whom post an average compensation gap over 20%. Undergraduate and postgraduate salaries are drawn closer in Technology with a 15% compensation gap.
Table 6 – Average salary by industry sector
Employers
Interested employers could contact us at Dr. Christina Yan Zhang, China Director, QS Intelligence Unit at [email protected] for other detailed information about various reports QS produced to support employers to identify the best graduates globally.